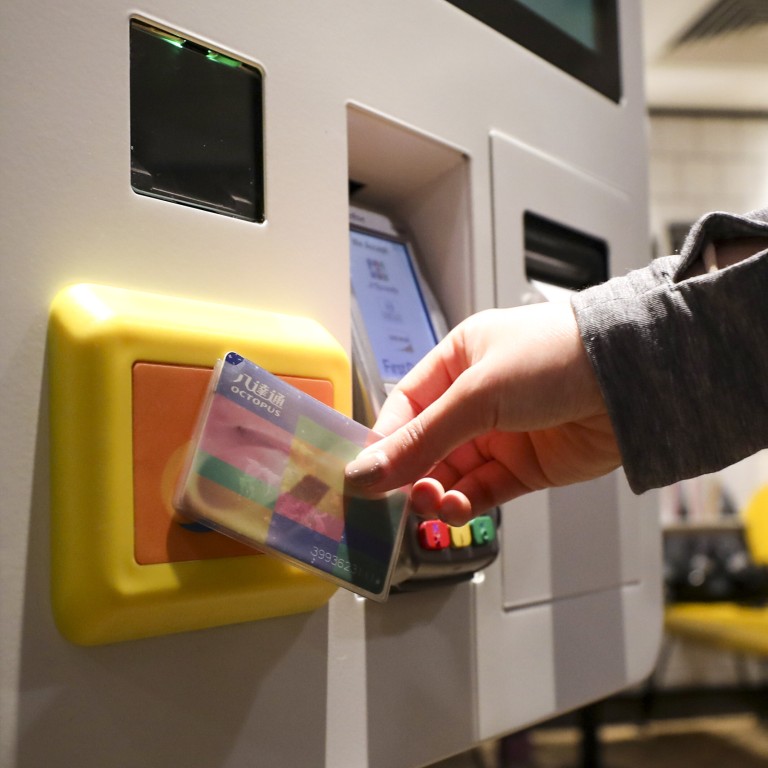 Hong Kong's Octopus to launch payment card for mainland Chinese public transport as pressure from Alipay, WeChat Pay mounts at home
Users of the Octopus transit card will be able to pay for transport on buses and in rail transit to ferries in mainland China by the end of this year or early next year, says CEO
Octopus is also in discussions with contactless payment platforms to launch an interconnected technology that allows its e-wallet users to pay for goods and services in Macau, South Korea, Singapore and Thailand
Octopus Holdings
, Hong Kong's home-grown cashless payment operator, will soon launch a new transit card that works in more than 300 cities in mainland China as its business at home faces growing pressure from digital payment rivals such as
Alipay and WeChat Pay
.
Under the offshore expansion plan, users of the Octopus transit card will be able to pay for public transport on buses and in rail transit to ferries in mainland China by the end of this year or early next year, according to chief executive Angus Lee Chun-ming.
Octopus is also in discussions to collaborate with
contactless payment platforms
in several other Asian countries as it aims to launch an interconnected technology that will allow its e-wallet users in Hong Kong to pay for small transactions and services in Macau, South Korea, Singapore and Thailand.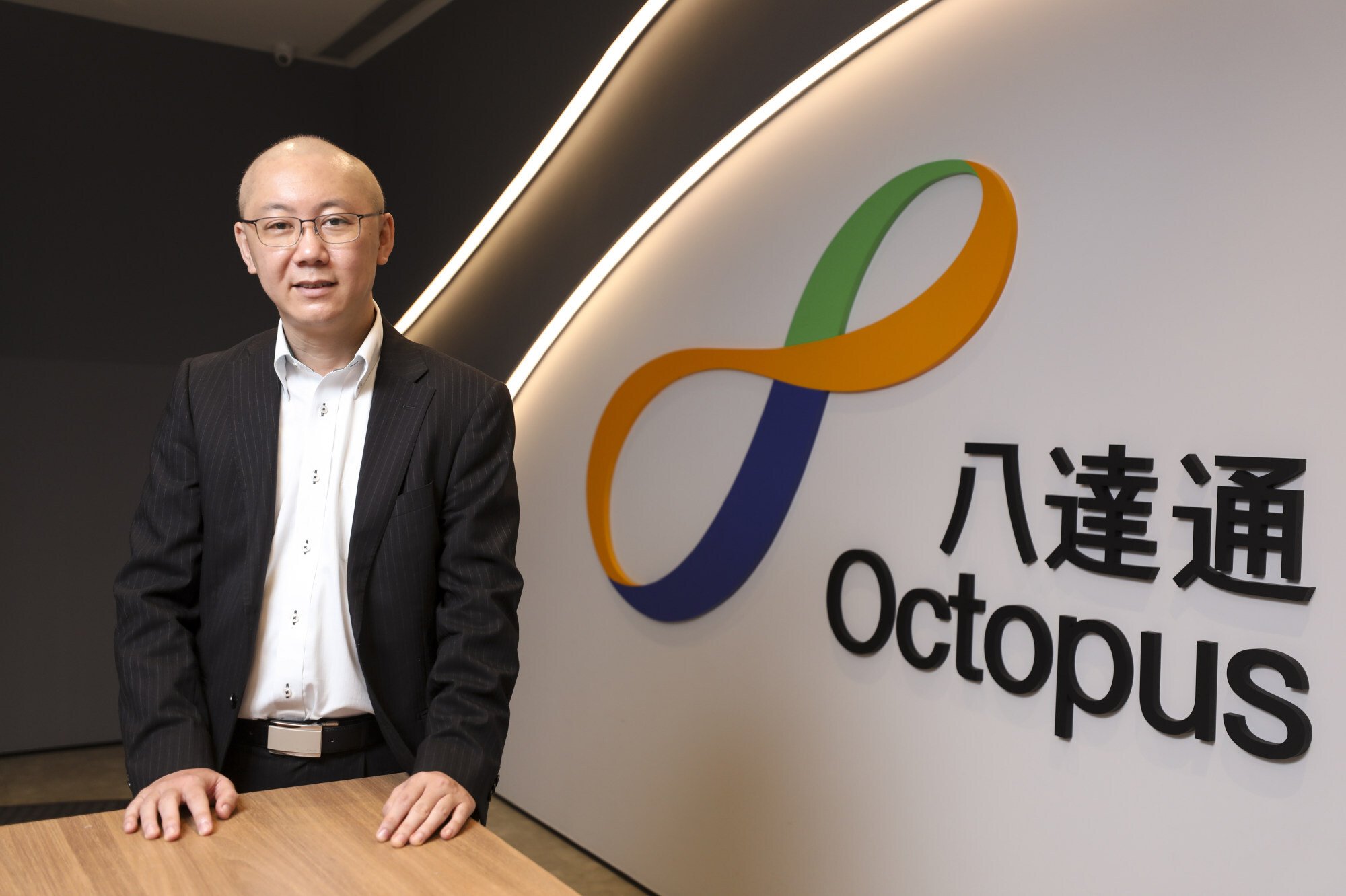 "We have applied to join the China T-Union, the nationwide one-card payment system led by the Ministry of Transport. That will enable Octopus physical-card holders to pay for public transport fares in mainland China," said Lee, who succeeded Sunny Cheung Yiu-tong as the CEO in September last year after Cheung's retirement.
China T-Union, a one-card system launched in late 2015, is operated by Beijing China Communications Gold Card Technology. Users can pay by swiping the prepaid anonymous Union One card on public transport in more than 300 mainland cities.
"We will issue a new card with a maximum top-up value of HK$3,000 (US$386) that will be compatible with the electronic payment standards in the city and the mainland for holders," he said.
The service can be upgraded to digital Octopus cards in the phase two development.
"The card will be denominated in Hong Kong dollars. Octopus will arrange the currency settlement with the mainland partner," said Lee. No personal information is stored on any anonymous Octopus card.
Separately, Octopus is in talks with industry peers in southern China to provide more incentives and make daily life more convenient for Hong Kong people living, working or travelling in the
fast-growing Greater Bay Area
, the region spanning 11 cities including Hong Kong and Macau.
Octopus has been slow in extending its ubiquitous transit smart card to include digital payments and other services. The rise of digital payment empires such as Alipay and WeChat Pay threaten the home-grown operator's share of the city's digital payment sector.
For instance, Alipay, together with MTR Corp, launched the "QR Code Ticket" on MTR Mobile and AlipayHK at all 93 stations in January this year.
"Octopus was seen as a very advanced technology more than 20 years ago," said Lee, admitting that the company needed to go after leading players in the fast-changing and highly competitive digital payment world.
Last year, the company said that Octopus cards could be integrated with iPhones and Apple Watches, allowing users to use Apple Pay to top up and pay. It came after Samsung added support for Octopus cards three years ago.
"In the next few years, our plan is to match our competitors in the areas of technological development and e-payment services. We are expanding our e-commerce services," said Lee.
Octopus is one of four electronic payment service providers that were selected by the government to help dole out HK$5,000 in spending vouchers to Hong Kong residents in a bid to revive an economy battered by the coronavirus pandemic.
Expanding into overseas markets is also on Octopus's future agenda, though recent discussions have had to be postponed because of the pandemic.
The collaboration with offshore cashless payment service providers in Macau and other Asian countries is aimed at enabling Hong Kong's residents to make Octopus payments in Hong Kong dollars with merchants in these countries, said Lee.
"We want to make life easier for Hong Kong people travelling in these places when travel restrictions are lifted post Covid-19 pandemic," he said.
It will also enable residents in these countries to pay for goods and services more easily in Hong Kong.
"The coronavirus pandemic has delayed discussions with partners, and the testing exercises," said Lee.
He hopes the service will be launched in the next couple of years.