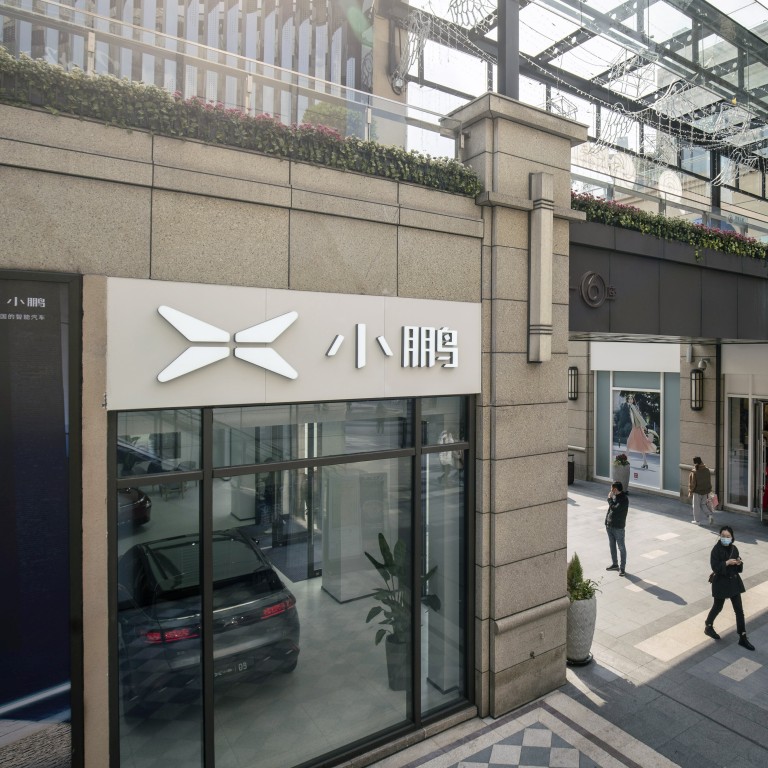 Tesla's Chinese rivals NIO, Xpeng report mixed sales fortunes in May amid global chip shortage
Xpeng's sales rose 10 per cent month on month in May to 5,686 units, while NIO's sales fell 5.5 per cent to 6,711 units in the same period
Citi raises its China electric car sales forecast to 2.52 million units this year, from 1.79 million units
Chinese electric car start-ups
NIO
and
Xpeng
, Tesla's rivals in China, reported mixed fortunes last month amid a semiconductor shortage that is roiling the global car industry, leaving analysts a bit underwhelmed.
Guangzhou-headquartered Xpeng posted a 10 per cent month on month sales growth in May, delivering 5,686 units, while Shanghai-based NIO delivered 6,711 vehicles last month, a 5.5 per cent decline compared to April, according to figures from the two New York-listed carmakers.
The numbers were far short of
Tesla
's deliveries in April, which saw sales slump 27 per cent to 25,845, according to the China Passenger Car Association.
"The sales prove that they are yet to become a real threat to Tesla," said Gao Shen, an independent analyst in Shanghai. "A large portion of China's middle class electric vehicle buyers still view Tesla as their top choice."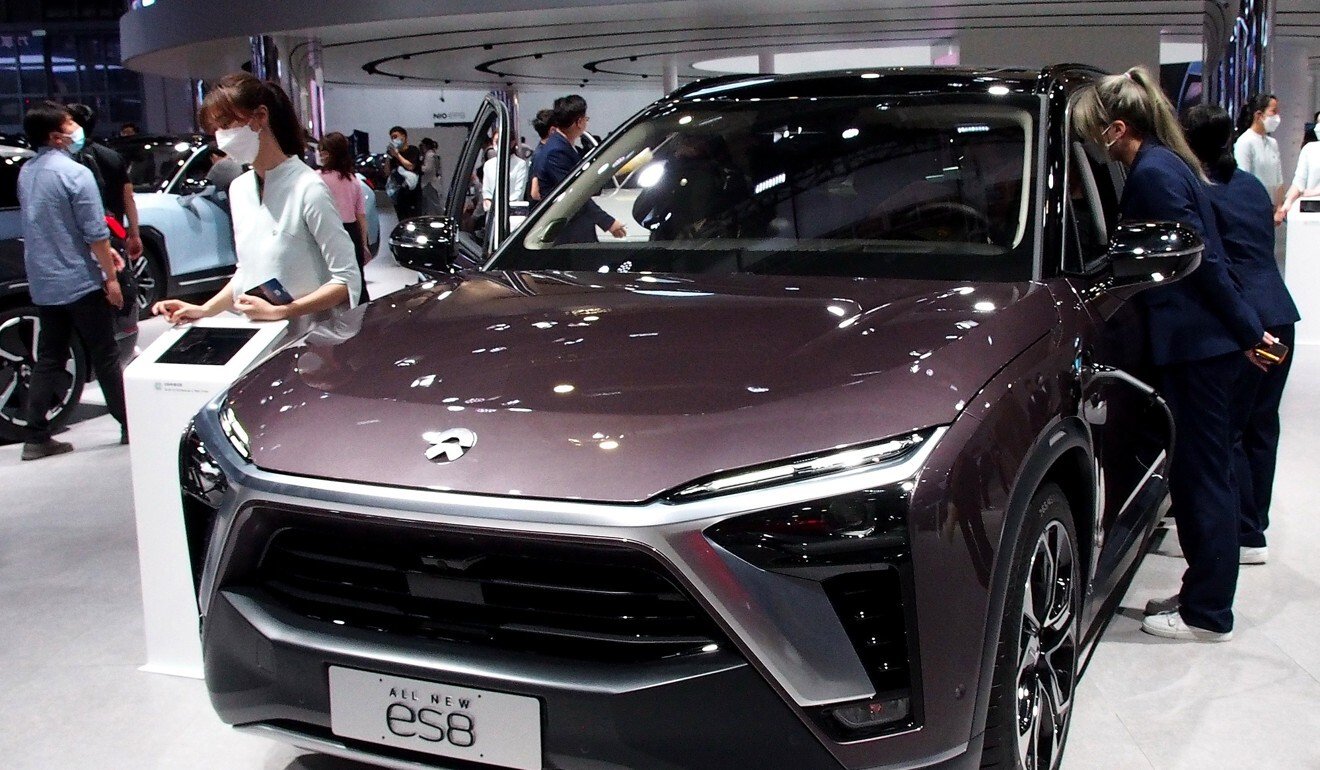 NIO said its deliveries in May were "adversely impacted for several days due to the volatility of semiconductor supply and certain logistical adjustments."
The company, however, maintained its delivery target of 21,000 to 22,000 vehicles for the second quarter. Given its April and May sales, NIO will have to deliver at least 7,187 cars in June to meet the low end of the target. NIO said it will be able to accelerate deliveries in June to make up for the delays from May.
AlixPartners, a global consulting firm closely monitoring the widening
semiconductor crisis
hobbling the global car industry, says the world's carmakers will lose 3.9 million vehicles of production to the chip shortage this year, more than its prediction four months ago of 2.2 million, Bloomberg reported earlier this month. The extent to which the shortage has hit Chinese carmakers, however, is not known, although there is growing anecdotal evidence pointing to a supply chain crunch in the country.
Meanwhile, Xpeng faced no such problems, posting a 10 per cent jump in month on month sales in May, just 329 units shy of the record sales set in January. It delivered 3,797 P7 cars in May, a monthly record.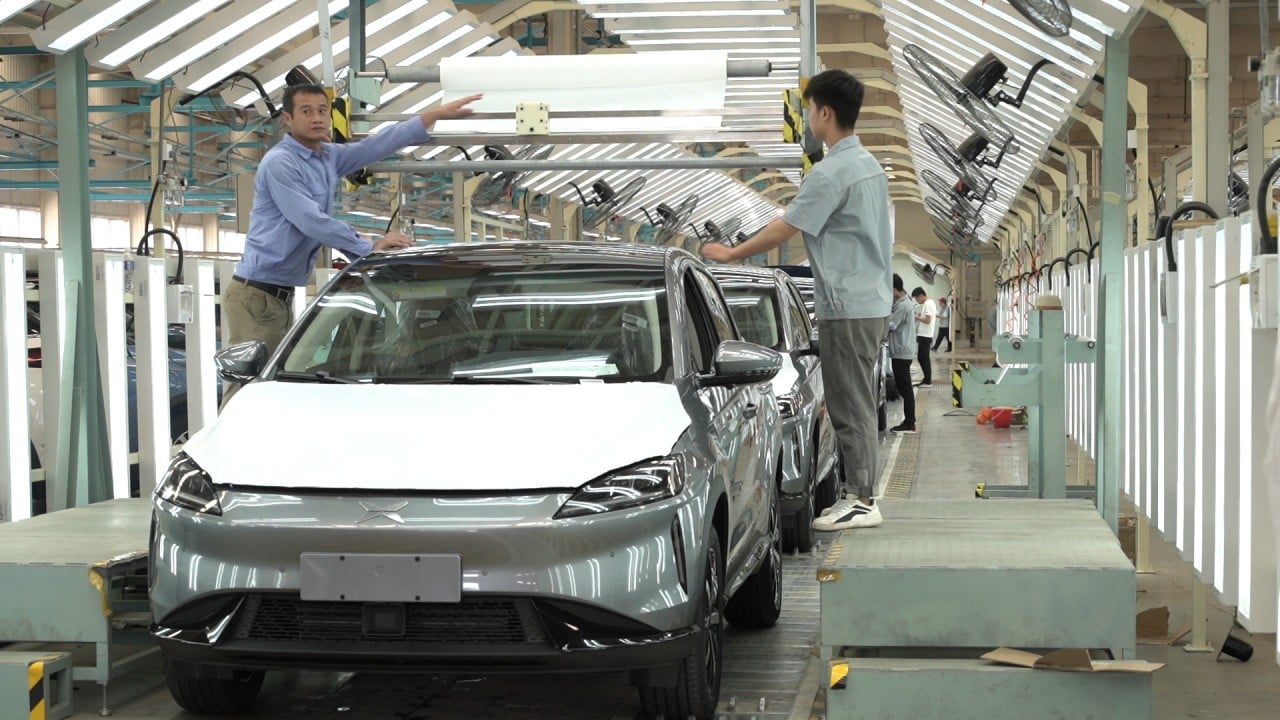 00:47
Vehicle number 10,000 rolls off the assembly line for Chinese electric carmaker XPeng
Vehicle number 10,000 rolls off the assembly line for Chinese electric carmaker XPeng
However, analysts were underwhelmed as they had expected a 20 per cent jump in monthly sales. "It failed to live up to market expectations," Gao said.
Global leader Tesla has hit a blip in China due to its run-in with mainland regulators and customers. Tesla faced a social media backlash over safety and quality issues, which started on April 19 when a woman in a T-shirt emblazoned with the words "brake malfunction" and a Tesla logo jumped on one of its vehicles at the Shanghai Auto Show after her Model 3 crashed.
Tesla apologised two days later for the delay in resolving the owner's issue. It also released the data log of the car, which crashed in February in Zhengzhou, Henan province, to the woman.
Tesla's setback had fuelled expectations that its Chinese rivals – NIO, Xpeng and Li Auto – would be able to cash in on the consumer backlash, but their sales have faltered. Some of their smart EVs boast of longer driving ranges than Tesla's Shanghai-made Model 3 and Model Y.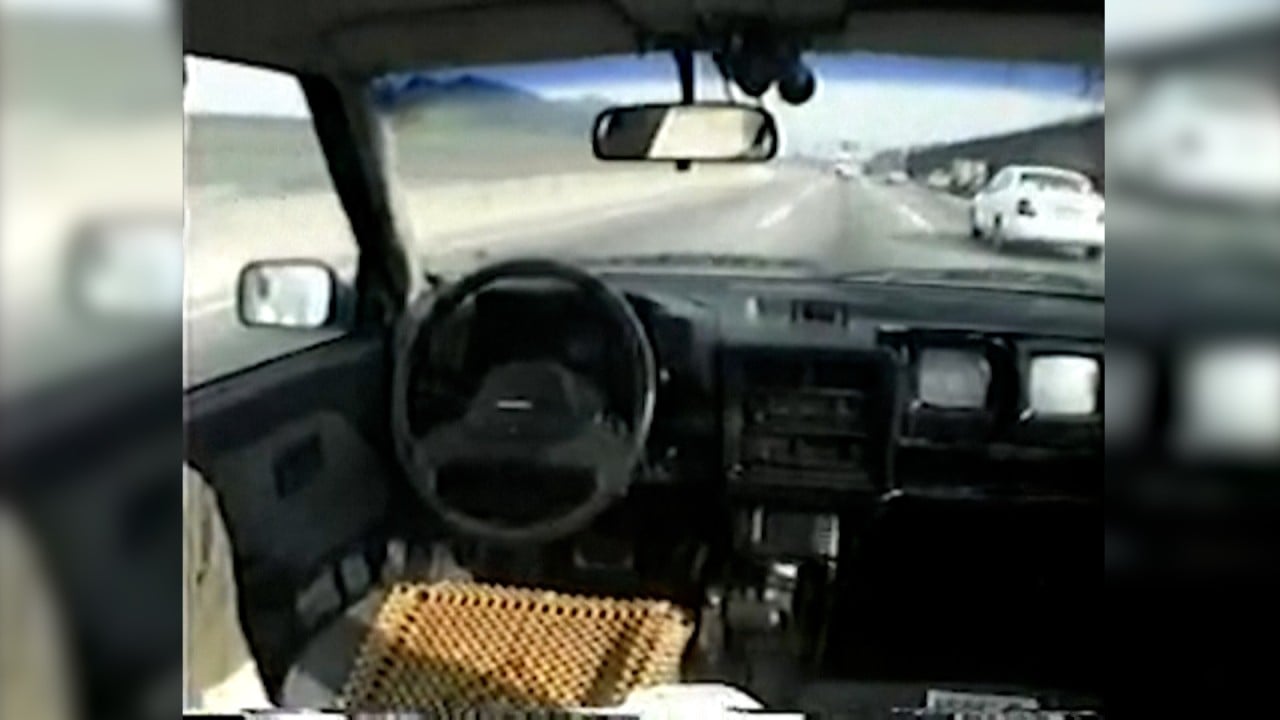 02:06
Back to the future: South Korean professor's self-driving car was decades ahead of the curve
Back to the future: South Korean professor's self-driving car was decades ahead of the curve
China, the world's largest EV market, is set to witness another year of sizzling EV sales in 2021, with Citi projecting in a research note on Tuesday that sales would nearly double from 2020 to 2.52 million units. The US bank had previously forecast sales of 1.79 million units this year.
Apart from Tesla and its three Chinese challengers, a clutch of mainland and international conventional automotive firms have joined the fray in the smart EV segment, with plans to launch more than 10 models this year.
The new brands include
Voyah
by Dongfeng Motor, the Chinese partner of Japan's Nissan Motor and PSA Peugeot Citroen of France, and
Zeekr
by Zhejiang Geely Holding, one of China's biggest carmakers and the owner of Sweden's Volvo Car.
This article appeared in the South China Morning Post print edition as: Tesla rivals in China see mixed fortunes