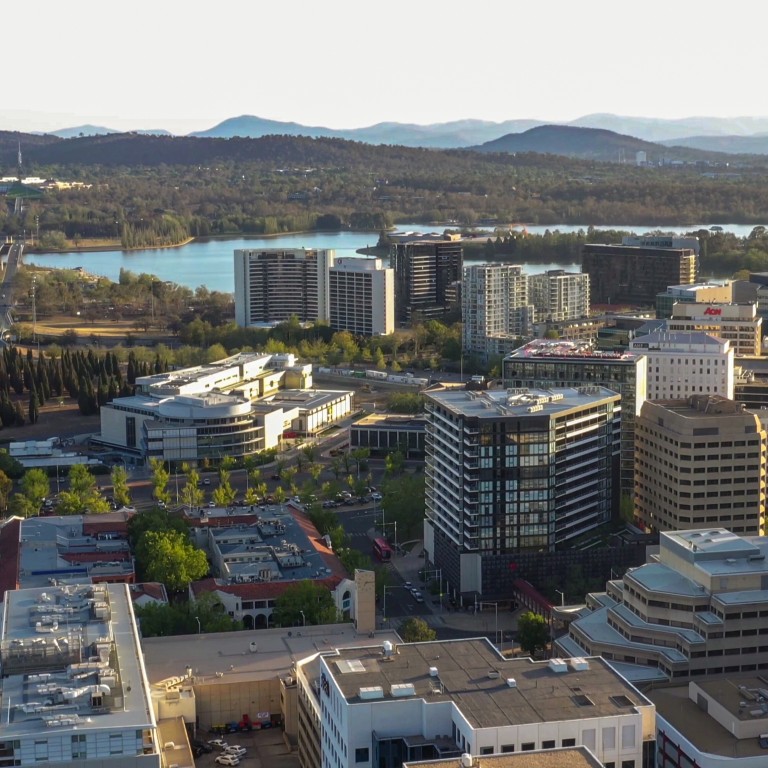 China-Australia relations: tech firms snub Australian office market amid Beijing's spat with Canberra over trade, Covid-19 handling
The icy relations are unlikely to encourage mainland tech giants to view Australia as a favourable investment destination, say analysts
Vacancy rates in cities like Sydney have soared amid the pandemic, a trend that could have been eased by Chinese tech firms taking up space
Australia's office property market has taken a battering from the Covid-19 pandemic, with vacancy rates in cities like Sydney soaring as companies cut back their overheads and more people work from home.
In that respect, it is no different from most developed countries. However, Australia might not be faring so badly had its government not fallen foul of Beijing's wrath, according to analysts.
"The recent political
tension between Australia and China
may be an obstacle for Chinese tech companies to increase their footprint in Australia," said Sing Tien Foo, director of the Institute of Real Estate and Urban Studies at the National University of Singapore. "The expansion of office space by Chinese tech firms in Australia's market is not likely to occur in the short term."
Tech companies are likely to account for over 5.5 million square metres or 20 per cent of Asia-Pacific's office space by 2025, with those from mainland China likely to contribute 4 million square metres, according to a study released in February by property consultancy Colliers.
Sydney saw its office vacancy rates rise from 3 per cent in 2019 to 8.3 per cent in the first quarter of this year, according to Knight Frank, a trend driven largely by the coronavirus pandemic.
Last year, Canberra's delayed response to the purchase of an office tower in Sydney worth A$80 million (US$62 million) led to the withdrawal of the offer from a private group of Chinese investors.
Australia's loss looks to be Singapore's gain, as the latter is seen as a gateway to the wider regional market. Both have seen their office vacancy rates climb since 2019, but overall Singapore has fared better in the period. Its vacancy rate rose from 9.3 per cent in 2019 to 11 per cent in the first quarter of this year, according to Knight Frank.
They are drawn by the city-state's position as a base for the bigger and rapidly developing Southeast Asian market with its 655.3 million population.
The likes of Alibaba Group Holding, which operates one of the world's largest e-commerce platforms and owns this newspaper, bought a 50 per cent stake last year in the 50-storey prime office AXA Tower in Singapore.
TikTok, the overseas short-video platform owned by Douyin's parent, ByteDance, has taken up office space in Singapore's most iconic buildings: about 58,000 square feet at Guoco Tower and 100,000 square feet in the One Raffles Quay South Tower. Tencent Holdings leased 200 seats at JustCo's co-working space at the OCBC Centre East at Raffles Place.
"The TMT sector is rapidly expanding in tandem with the growth of consumer tech in the Asia-Pacific markets given its long term fundamentals such as a generally young population and the rapid rise of the middle class," said Li.
"As such, it has been a growing source of demand for commercial office space across many APAC markets. In particular, Singapore has benefited more given its ability to attract many TMT corporate headquarters as a foothold to grow within Southeast Asia."
This article appeared in the South China Morning Post print edition as: Chinese tech firms snub offices in Australia