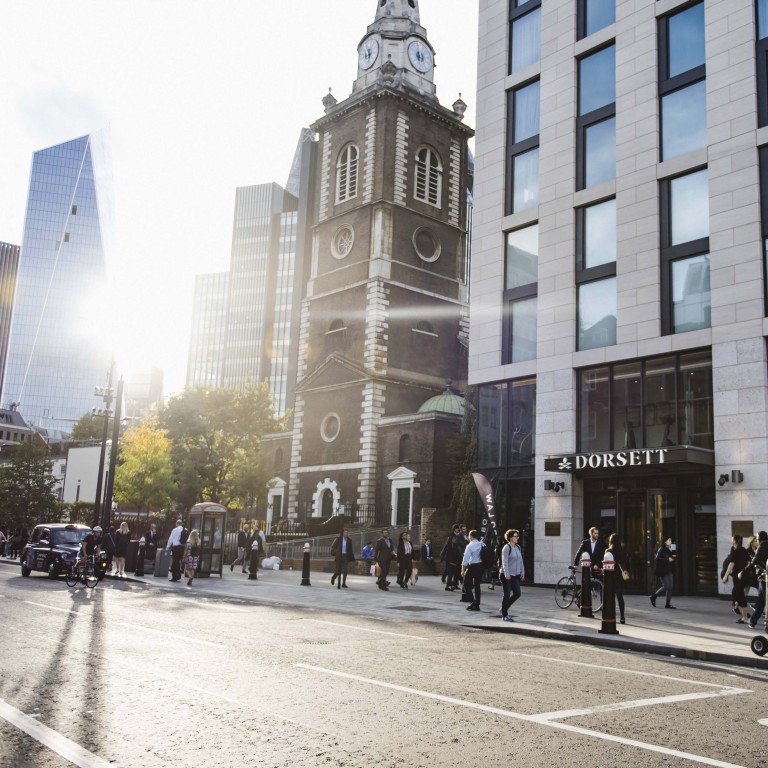 Hong Kong firm Far East sells four-star Dorsett London for US$162 million in what could be British capital's biggest hotel deal this year
FEC units Mazuma Holdings and Dorsett Hospitality (UK) sell property to Aldgate Hotel Bidco, a unit of US-based Highgate Hotels and Cerberus Capital Management
As of September last year, FEC operated 31 hotels in Asia, Australia and Europe
Hong Kong-based Far East Consortium (FEC) has sold its four-star 267-room Dorsett City London Hotel in Aldgate High Street for £115 million (US$162.1 million), the company said.
FEC units Mazuma Holdings and Dorsett Hospitality (UK) agreed to sell the property to Aldgate Hotel Bidco, a unit of US-based Highgate Hotels and Cerberus Capital Management. The sale is likely to give
FEC, the largest operator of three-star hotels in Hong Kong
, a recorded gain of about £50 million. FEC started operating the hotel in 2017.
"The sale is a good example of our proven track record of successfully monetising our hotel assets and is consistent with the group's strategy," said Chris Hoong,
FEC's
managing director. "We have also demonstrated FEC's ability to develop and operate hotels across the globe. The sale again highlights the tremendous value hidden in our portfolio. We look forward to exploring new opportunities to deploy capital at attractive rates of return."
The Dorsett London sale is likely to be one of the biggest in terms of value in the British capital this year. Five hotel transactions in London so far in 2021 are estimated to have been worth about US$283 million, according to Real Capital Analytics. The 212-room Yotel Clerkenwell was sold for US$97.8 million in April.
As of September last year,
FEC
operated 31 hotels with about 8,100 rooms located in Asia, Australia and Europe. It has 13 hotels in the pipeline, including the Ritz Carlton Hotel in Melbourne. When all its hotels become operational, the company will own 44 hotels with about 11,350 rooms.
While hotels are among sectors worst hit by the coronavirus pandemic, not many assets in the industry were in distress, according to Govinda Singh, executive director, valuation and advisory services, Asia at real estate consultancy Colliers.
"There are relatively few distressed assets currently," he said. "Even when there are, these assets tend to be in less desirable locations, or their owners would be under stress due to overleveraging. Arguably, those that are under distress would already have been poor performers before the onset of Covid-19. The current travel restrictions have just accelerated their demise."
Last year was the worst in tourism history, with international arrivals dropping 74 per cent, or 1 billion fewer international arrivals, according to the World Tourism Organization of the United Nations. The collapse in global travel was estimated to have cost US$1.3 billion in revenue and put between 100 million and 120 million direct tourism jobs at risk.
A full recovery is only likely to take place between mid-2023 and early 2024, Singh said. "Given the current trajectory with vaccinations in key source and destination markets, such as the US, Europe, the UK, China, Hong Kong SAR, Thailand and Singapore, among others, Colliers expects travel to gather pace towards the end of the third quarter of 2021. This could reach about 85 per cent of pre Covid-19 levels by the end of 2022," he said.
"We expect the travel industry to fully recover between mid-2023 and early 2024. However, this would hinge upon the willingness and pace of governments to remove travel restrictions and adopt internationally accepted means of undertaking and verifying Covid-19 test results and recognising vaccination certificates. Delayed action on this will inevitably mean a longer recovery period for those countries that are more reluctant than others," Singh said.