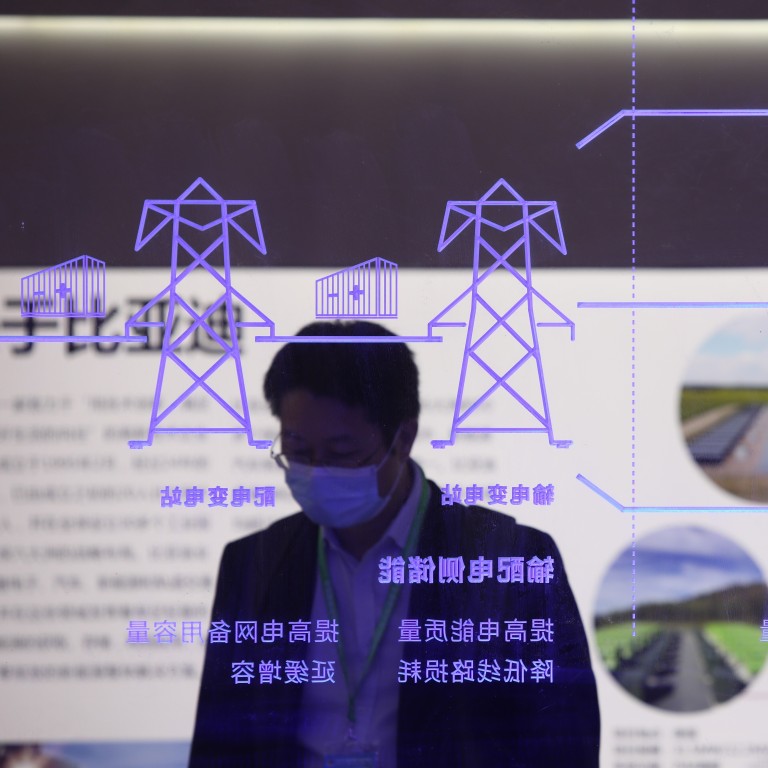 Towngas and top battery maker CATL eye China's growing demand for renewable energy storage systems
Towngas and CATL plan to set up a joint venture to install energy storage systems in 10 industrial parks initially and also invest in energy-related projects
The venture will help the industrial sector's green transformation and contribute towards the nation's decarbonisation efforts, Towngas chairman Peter Lee says
Hong Kong and China Gas (Towngas) and China's largest battery maker
CATL
plan to set up a joint venture to install energy storage systems in industry parks, to tap demand from the growing renewable energy use and help the nation's decarbonisation efforts.
The collaboration between
Towngas
and CATL also covers battery technology, semiconductor chips and joint investments in the energy space, Towngas said on Wednesday.
"Through the sharing and integration of resources, technology, talent and market applications, we will push forward the industrial sector's green transformation and contribute towards the nation's net zero carbon emission ambition," Towngas chairman Peter Lee Ka-kit said.
The planned joint venture will initially focus on around 10 industrial parks, a Towngas spokesman said. Towngas, one of mainland China's largest natural gas distributors, has around 300,000 industrial and commercial customers in China.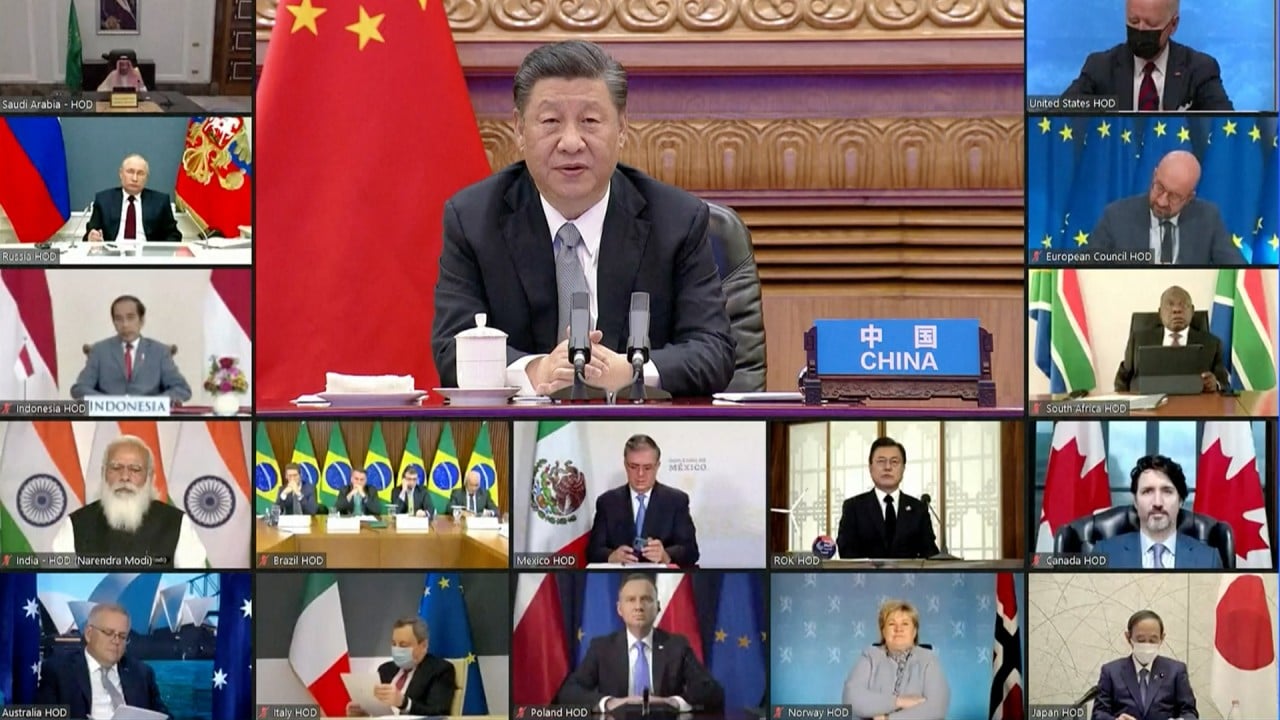 03:27
World leaders pledge to cut greenhouse emissions at virtual Earth Day summit
World leaders pledge to cut greenhouse emissions at virtual Earth Day summit
CATL chairman Zeng Yuqun said there was huge room for growth in the energy storage business, as efforts to reduce carbon emissions were increasing globally to counter the threat of
climate change
.
Towngas has set a target to develop smart
energy
projects in 50 Chinese cities requiring some 50 billion yuan (US$7.73 billion) of investment in the next five years, which could potentially generate up to 1.2 billion yuan of profit a year, said Dennis Ip, head of Hong Kong and China utilities and renewables research at Daiwa Capital Markets.
The plan includes a target to build 10GW of rooftop solar projects and 3.8 gigawatt-hours of power storage capacity for 100,000 commercial and industrial customers, he added.
President Xi Jinping last September announced a goal for China's carbon dioxide emissions – the biggest in the world – to peak by 2030, and gradually reduce it to
net zero by 2060
.
To meet the goal, China must cut its reliance on fossil fuel to 25 per cent by 2050 from the current 85 per cent, and increase the contribution of solar and wind energy in the consumption mix to 39 per cent from 4 per cent, according to Sanford Bernstein's analysts Neil Beveridge and Wang Lu.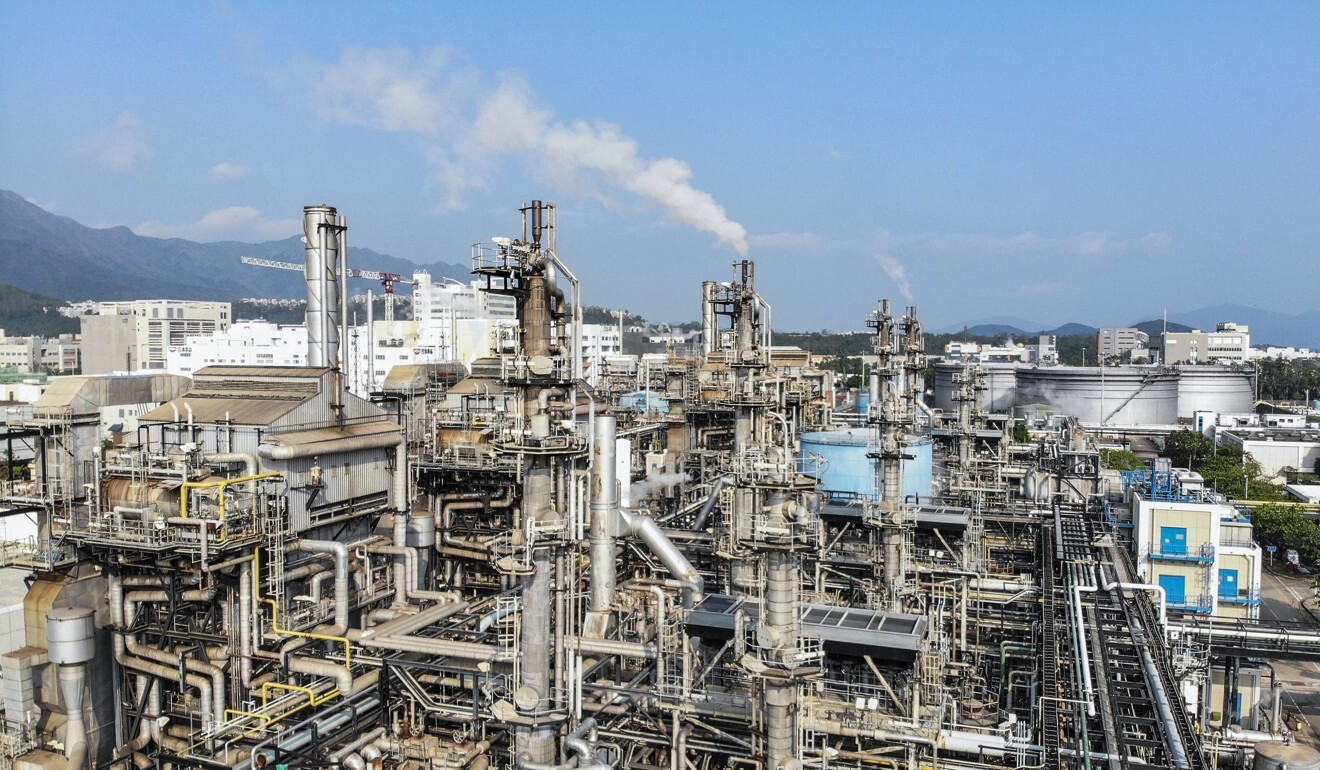 Towngas said in March it was developing a "smart" energy business that includes the installation of solar power generation systems and energy storage facilities that will use big data, artificial intelligence and the internet to enhance energy utilisation.
The joint venture, besides helping Towngas to achieve its five-year plan, is also expected to boost CATL's battery sales to the electricity sector, its fastest-growing business segment.
Last year battery sales to the electricity sector jumped 219 per cent to 1.94 billion yuan, accounting for 3.9 per cent of its total sales. Electric vehicles batteries contributed 78 per cent of its sales.
CATL makes battery modules for electricity distribution systems, which store surplus electricity generated from solar and wind farms. They are also used as backups at factories and data centres where uninterrupted power supply is essential.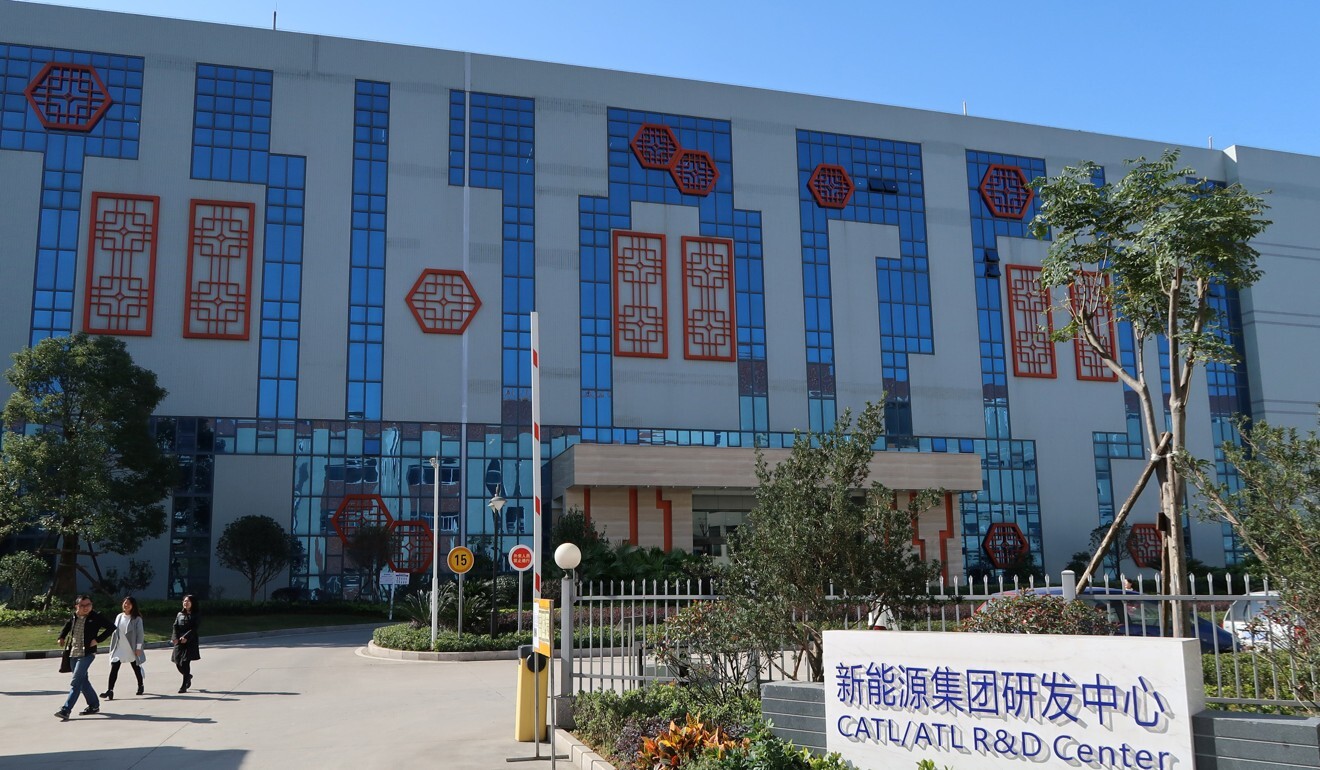 China's energy storage capacity grew over fivefold last year, CATL said in its latest annual report, citing China Energy Storage Alliance data.
Ten provinces had launched policies to support the installation of energy storage infrastructure at the end of last year, after the National Energy Administration, which coordinates China's overall energy policies, issued a directive in August to boost storage capacity to support renewable energy utilisation.
A higher utilisation would bolster the competitiveness of renewable energy, which plays a leading role in global efforts to decarbonise the economy and fight
climate change
by paring fossil fuel-based energy production.
"With falling production cost of lithium batteries and lengthening usable lives, accelerating growth of clean energy is expected to lead to sustained growth of energy storage capacity," CATL said.