Explainer
Here's why Vitasoy needs to overcome the 'Get out of mainland China' boycott after stock market beating
Shares plunged 10 per cent in the five days to July 9, only the sixth time they have lost by at least that much on a weekly basis in the past decade
Leaked memo seen as sympathetic to 'lone-wolf terrorist' triggered a boycott by consumers, celebrities in mainland China
Vitasoy International, one of Hong Kong's largest non-carbonated beverage manufacturers, is facing possibly its biggest
corporate crisis
in recent decades following a consumer boycott in mainland China over a leaked internal memo.
That memo, penned by a now-dismissed employee, was sympathetic to the family of a manager whom police described as a
lone-wolf terrorist
, who attacked a policeman, before fatally turning it on himself.
Vitasoy shares
plunged 10 per cent
to HK$26.45 in Hong Kong last week, wiping out HK$3.15 billion (US$406 million) of market value. It was the biggest drop since a 21 per cent slump in the week to May 29 last year. It also marked only the sixth occasion they have crashed by more than 10 per cent on a weekly basis in the past 10 years.
Here's what you need to know about the drink manufacturer and the controversy surrounding the memo and the ensuing boycott in mainland China.
What did the memo say and why did it trigger a storm
Leung Kin-fai, a 50-year old purchasing agent, stabbed a Hong Kong policeman in the back before killing himself on the 24th anniversary of the city's return to Chinese sovereignty.
After the incident, an internal memo written by a now-dismissed staff member who expressed condolences to Leung's family was leaked and went viral, sparking outrage and calls for a boycott. "Get out of mainland China, Vitasoy" soon began trending on Weibo, China's Twitter-like social-media platform.
After the
US-China trade war
broke out in late 2018,
nationalistic fervour
has grown among Chinese consumers against foreign goods. Since China imposed a national security law on Hong Kong in June 2020, many Hong Kong or foreign companies have also suffered a consumer backlash in mainland China for anti-government or anti-China undertones.
This consumption patriotism has increased another notch in the run-up to the Communist Party of China's
centenary celebrations
on the same day on July 1.
What transpired in mainland China?
Chinese actors Gong Jun and Ren Jialun, who are popular with Vitasoy's target market group of mainland Chinese youth, suspended their endorsement or partnerships with Vitasoy.
Consumers also called for a boycott of Vitasoy products, potentially shifting purchases to mainland rivals in now-familiar stock market reactions. Zuming Bean Products, for example, jumped 4.7 per cent in Shenzhen last week,
How did the company respond?
Vitasoy has released several statements condemning the attack and voicing support for the police's investigation. The company also distanced itself from the unauthorised memo, and subsequently
fired the staff member
who sent out the memo.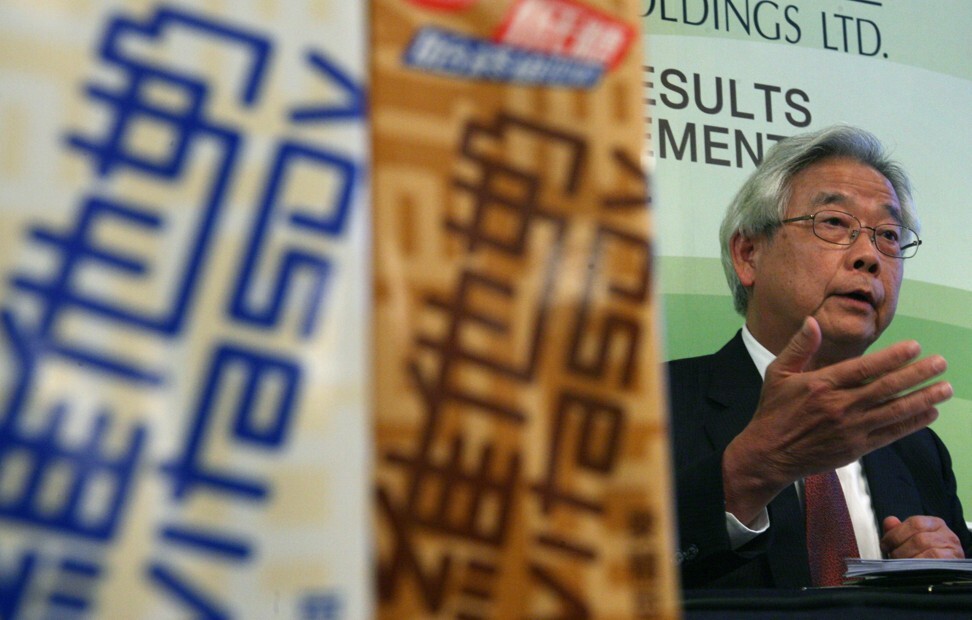 Executive chairman Winston Lo Yau-lai separately wrote an internal letter to employees, in which he emphasised the "extremely inappropriate" memo, and reminded employees to follow their country's regulations.
Does the mainland China market matter to Vitasoy?
Vitasoy generated HK$5 billion of revenue from the sales of soybean milk, tea and fruit juices in mainland China, equivalent to 67 per cent of its annual sales in the year ended March 31, 2021. Its proportion has increased from 62 per cent a year earlier, and 43 per cent five years ago.
Profit from the mainland market has also jumped to HK$524 million in the most recent financial year from HK$476 million a year earlier despite the Covid-19 pandemic. It earned HK$281 million from there five years ago.
Its market share in China's non-carbonated segment rose to 5.6 per cent in 2020 from 5.5 per cent in 2019 and 4.5 per cent in 2018, according to consumer research company Mintel.
What is the history of Vitasoy?
The business was founded by Guangdong-born Hakka entrepreneur Lo Kwee-seong in 1940 to alleviate the malnutrition afflicting many of the refugees who came to Hong Kong from China.
During the Japanese occupation of Hong Kong, Lo and his family fled to Lingshan county on the western side of Guangdong province to sell soy milk. He returned to Hong Kong post-war and built Vitasoy into the city's second largest drinks company next to Coca-Cola by the 1960s.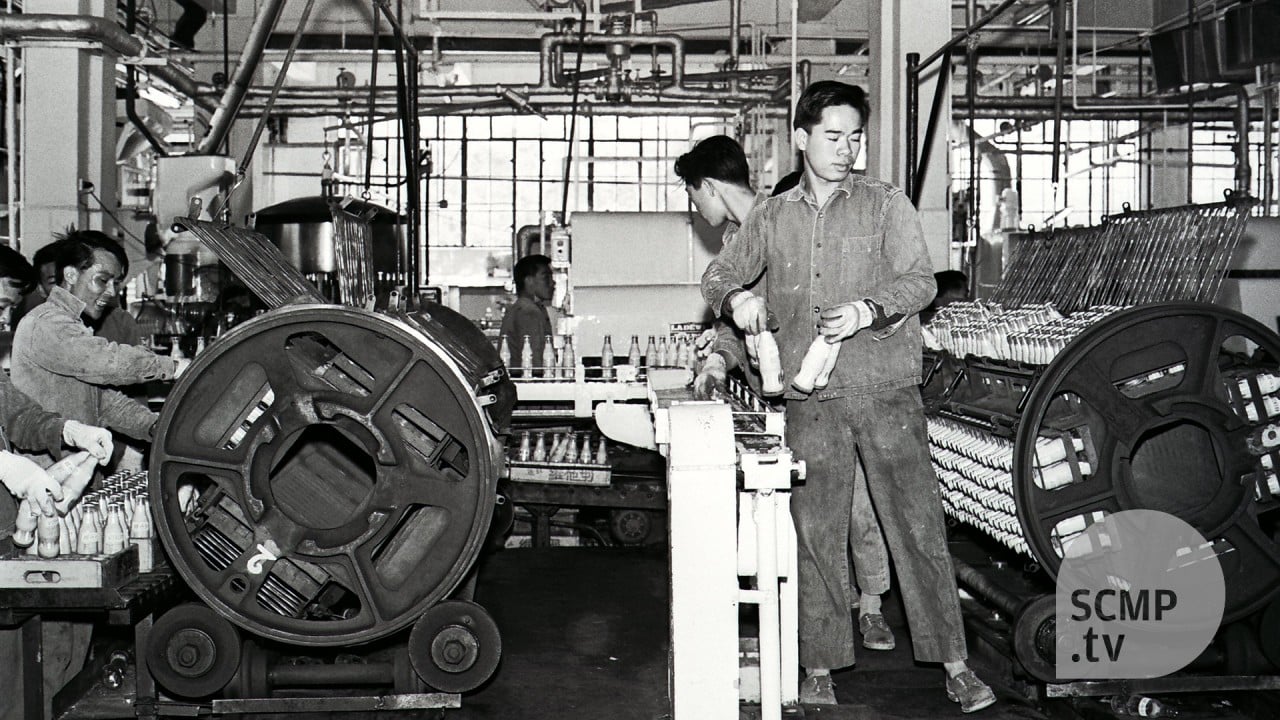 02:02
Homegrown Hong Kong: The secret to Vitasoy's unchanged taste
Homegrown Hong Kong: The secret to Vitasoy's unchanged taste
The beverage producer started using Tetra Pak cartons in 1975, extending its soymilk's shelf life to six months. This also led to a controversy in 2018, when it was chastised for recycling failure as 74 per cent of its tea and juice cartons ended up in landfills.
The group has since improved on its green and other sustainability initiatives, increasing carton-collection points in schools and boosting glass bottles recycling rate at above 90 per cent. Today, Vitasoy sells its milk, fruit juice and tea products in more than 40 countries.
Why is China a key market for global drinks manufacturers?
Vitasoy has expanded into the mainland market in a big way. In the last financial year, it commissioned a new plant in Dongguan, one of the nine cities in southern Guangdong province that make up the
Greater Bay Area
economic initiative. That added to its existing plants Foshan in Guangdong and Wuhan in central Hubei province.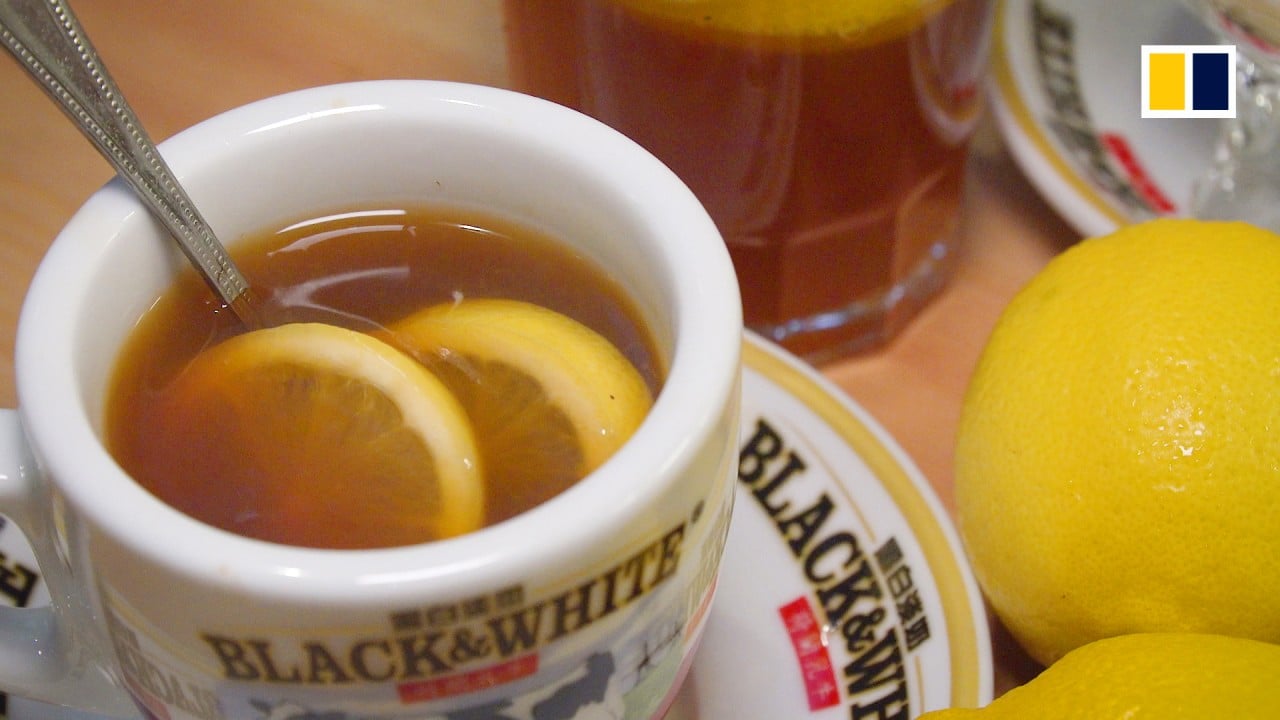 02:15
Hong Kong's iconic lemon tea making waves among young mainland Chinese
Hong Kong's iconic lemon tea making waves among young mainland Chinese
Many companies set their sights on the mainland market for the sheer size of its consumption market, aided by rising affluence in the past decade as China's economy grew into the second largest after the United States.
China's non-alcoholic beverage market can be categorised into tea, bottled water, protein beverage, juice, carbonated beverage, energy and sports beverage, coffee, and others.
China's non-alcoholic beverage market, by retail consumption value, rose to 1.23 trillion yuan (US$190 billion) in 2020 from 901 billion yuan in 2015. Driven by higher disposable income and continuous product innovation, this segment is expected to increase to 1,95 trillion yuan by 2025, or 9.6 per cent annually, according to China Insights Industry Consultancy.