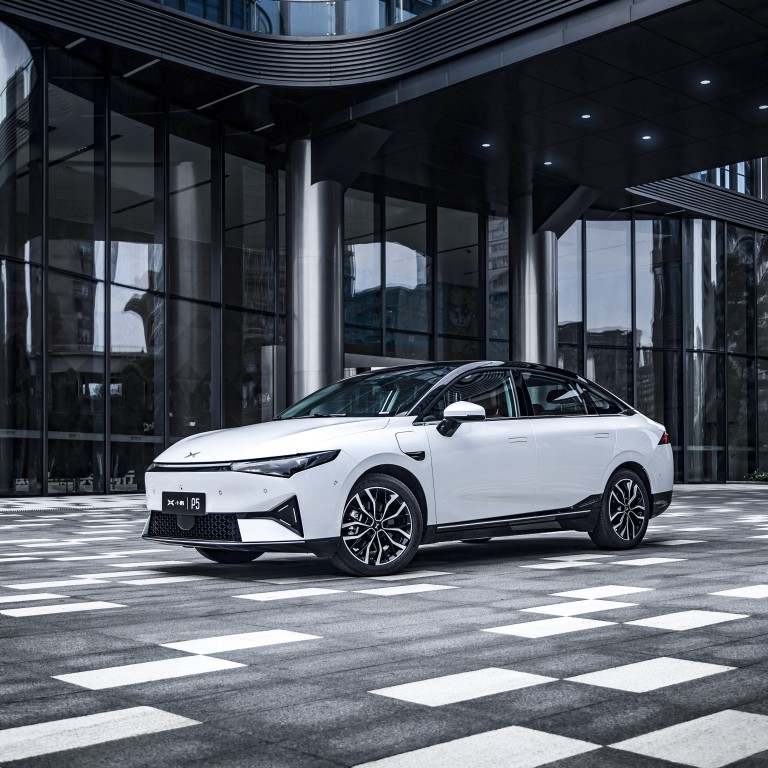 Chinese Tesla challenger Xpeng prices its P5 sedan from US$24,700 after subsidies as battle for EV buyers intensifies
Six versions of the new sedan, priced at 160,000 to 230,000 yuan, are expected to be delivered from October
Electric vehicles will be fitted with lidar units as Xpeng fuels race to make self-driving technology a standard feature in new generation of cars
Xpeng Motors has priced its upcoming P5 sedan from as low as 160,000 yuan (US$24,700) to lure thousands of price-sensitive domestic buyers, heating up competition days after Tesla unveiled a cheaper version of its
all-electric
sport-utility vehicles.
Two of the six versions will be fitted with lidar units, a critical technology in autonomous driving with delivery expected to start from October, revving up sales in the world's biggest market for electric vehicles (EVs).
The Guangzhou-based carmaker revealed the presale prices from 160,000 yuan to 230,000 yuan after subsidies after Elon Musk's Tesla, the runaway leader in the premium EV segment, offered a standard range Model Y SUVs at
20 per cent below its long-range version
earlier this week.
"The price targets a wide range of customers and it appears to be attractive to those middle-income earners looking to own a smart EV," said Tian Maowei, a sales manager at Yiyou Auto Service in Shanghai. "The customer base for EVs priced below 200,000 yuan is huge in China."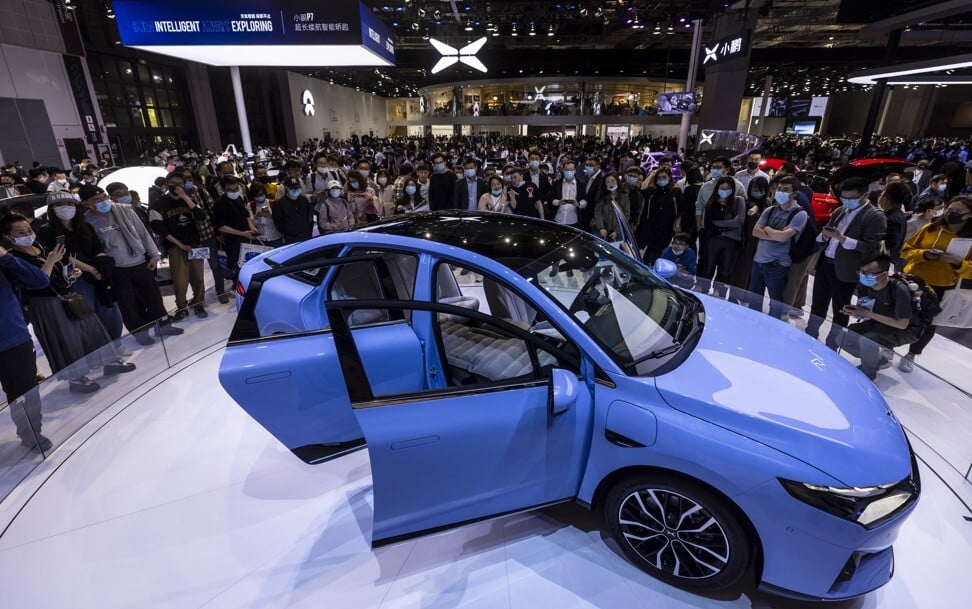 Sales of new-energy vehicles in the mainland amounted to 1.2 million units in 2020, or 6.3 per cent of passenger vehicles sold in 2020, Xpeng said in its June prospectus, citing IHS Markit. China contributed 45.3 per cent of global EV sales, or 3.7 times the US market, and is seen growing 34 per cent every year to 4.2 million units in 2025. UBS
Given the market potential, "every major player in the Chinese EV market is looking to increase their share by offering attractive prices to customers," Tian added.
Xpeng premiered its P5 sedan in April, which is among the first batch of intelligent vehicles fitted with lidars, making it the third mass production model after the G3 SUV in December 2018 and the P7 sedan in May 2020.
The P5 is powered by Qualcomm's Snapdragon flagship SA8155P computing platform. The highest versions of the 550P and 600P are fitted with two lidar units, 12 ultrasonic sensors, five millimetre-wave radars and 13 high-resolution cameras.
Lidar is a
laser-aided rangefinder
, which is a critical component to help vehicles detect obstacles in their surroundings in self-driving mode. Musk, the Tesla chief executive, famously labelled lidars as a "fool's errand" because it was too expensive to put into production.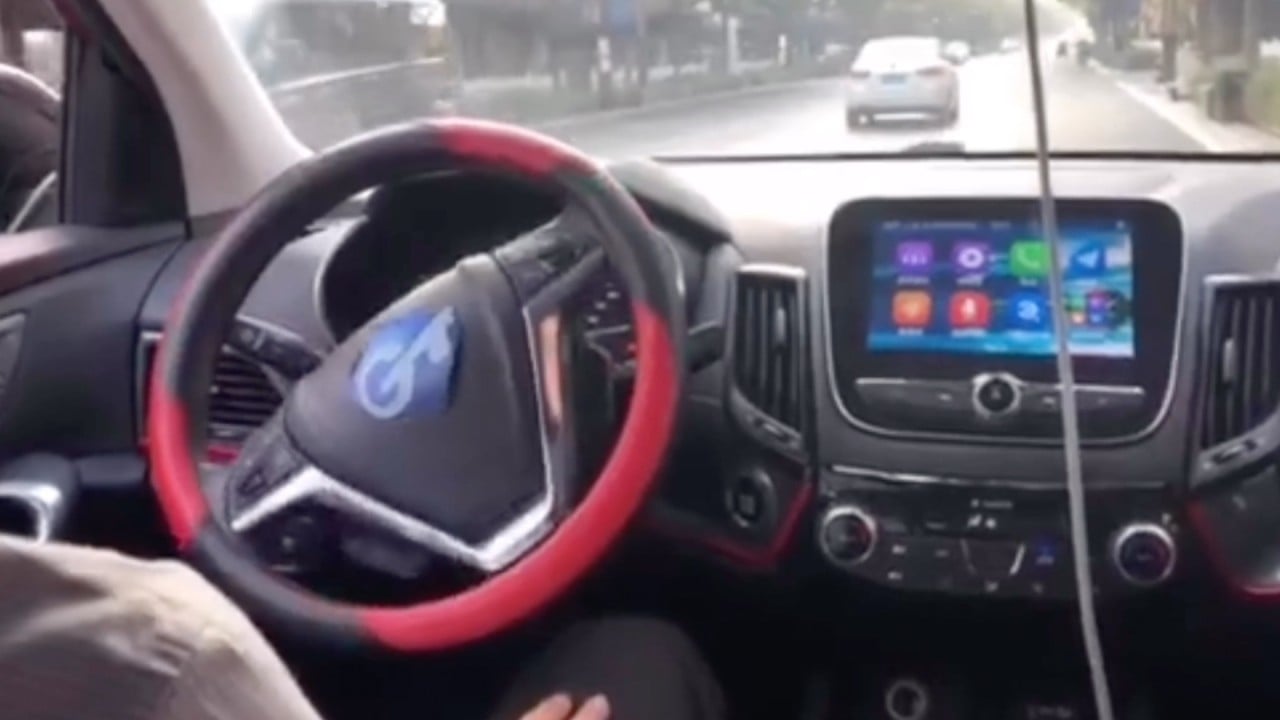 01:03
5G remote-control car drives on open road for the first time in China
5G remote-control car drives on open road for the first time in China
Chinese carmaker Arcfox in April launched the first EV fitted with the newer Huawei HI system that includes lidars. Its basic model Alpha S, priced at 388,900 yuan, is capable of Level-3 autonomous driving which allows drivers to safely take their attention off the road under certain traffic conditions.
Xpeng, backed by e-commerce giant Alibaba Group Holding (the owner of this newspaper) and smartphone maker Xiaomi Corp,
raised US$1.8 billion from its global offering in Hong Kong
this month. The carmaker also raised US$1.72 billion from its initial public offering in New York in August last year.
The firm delivered 29 units in its first year of production in 2018, before reaching 12,728 units in 2019, 27,041 units in 2020 and 13,340 units in the first three months this year. After the P5, Xpeng plans to start delivering the G3i, the mid-cycle facelift version of the G3. later this quarter, and launch its fourth Smart EV, an SUV, in 2022, according to its prospectus.
UBS predicted
that every one of four cars sold on the mainland in 2025 will be powered by batteries, which translated into an annual delivery volume of 6.6 million units or nearly a six-fold jump from last year's total EV deliveries nationwide.
This article appeared in the South China Morning Post print edition as: Xpeng prices P5 saloon from 160,000 yuan to lure buyers