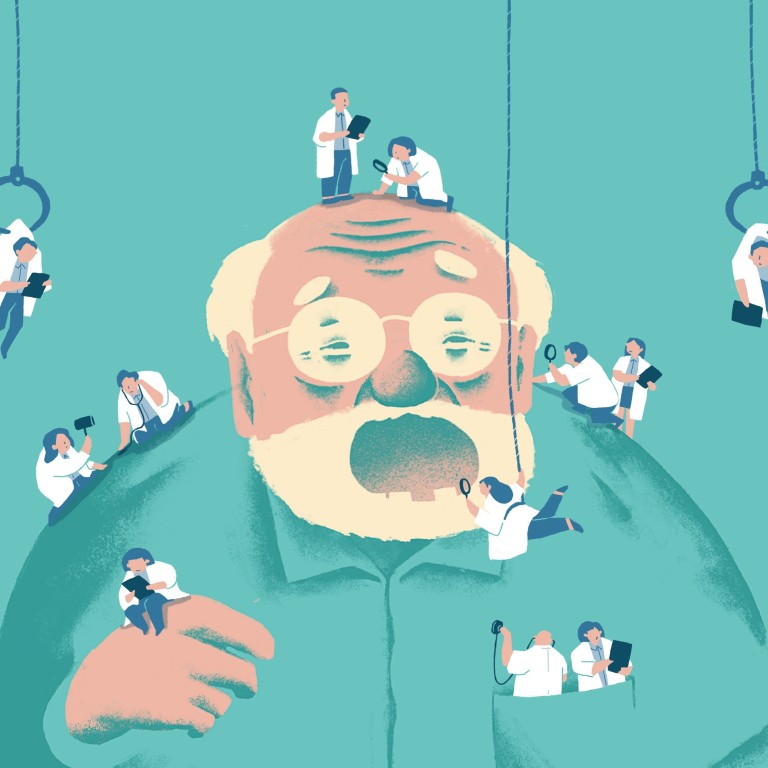 China's ageing society: tech platforms step in with array of health care services to assist greying population
China population of 65 and over is expected to double to 370 million by 2050 from 191 million last year
Size of China's elderly-care industry is predicted to top 10 trillion yuan (US$1.57 trillion) by 2024, with an average annual growth rate of about 20 per cent
Wang Fengbao was diagnosed with Alzheimer's five years ago. The 77-year-old, admitted to a nursing home in Shanghai's Jinshan district, displays telltale signs of the disease – difficulty remembering things that just happened and completing familiar tasks among others. But since she started using Shanghai-based start-up Fourier Intelligence's therapy, such as AI-controlled interactive games and puzzles to improve fine motor control and cognitive ability, her condition has improved markedly.
Some 60km away in Xuhui, a 91-year-old woman, surnamed Yan, needs a different type of care. At 7.30am each morning, caretaker Huang Lijuan arrives at Yan's home, gives her a bath, feeds her breakfast and attends to other needs before finishing the hour-long service. Huang is employed by YD Care, a private home care provider owned by Hong Kong-based operator New Frontier.
Wang and Yan are among the 191 million people aged 65 and over in China, and many of them suffer from varying degrees of disability and health issues. The sheer size of the elderly population has created huge business opportunities for tech-led rehabilitation, medical treatment, nursing homes and home-based care services providers.
Now businesses, start-ups and their backers are eyeing an even bigger bonanza in the form of the next generation of seniors. The market opportunities will shift to the development of products and services through a greater adoption of emerging technology to provide preventive
health care
, and help people to live in their homes for longer, plus increase independence and well being.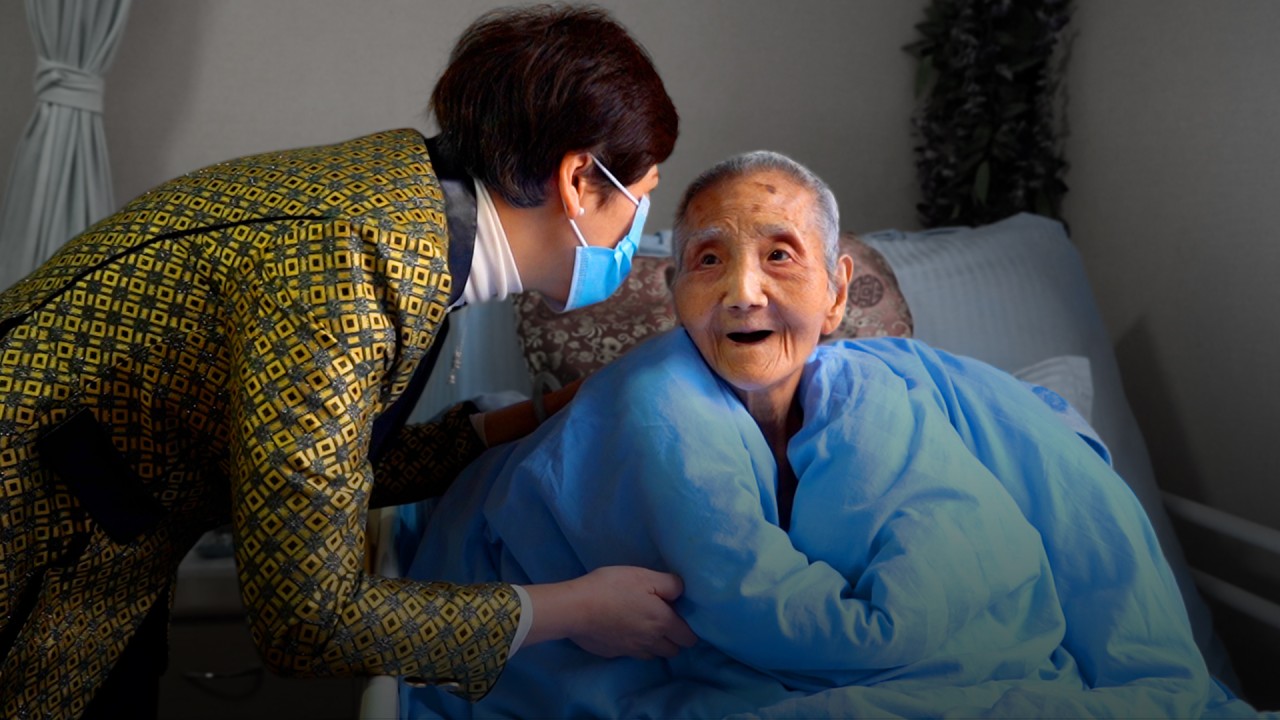 13:30
Chinese woman couldn't find suitable nursing home for elderly parents, so she opened one
Chinese woman couldn't find suitable nursing home for elderly parents, so she opened one
"Today, China's infrastructure for both health care and longevity costs too much and delivers too little, with the gap creating opportunities for health care providers and investors," said Jiang Xiaodong, managing partner at Long Hill Capital, a Chinese venture capital firm he founded in 2016.
"Unlike this generation of old adults, the coming generation has captured the economic growth in China over the past 20 years," Jiang added. "They are the richest group of people and are willing to spend money on themselves to maintain a healthy and happy life." The company has made more than 50 health care investments, including in
Hygeia
, which was listed on Hong Kong stock exchange in June last year.
China has the largest pool of elderly population on the planet and it will experience a rapidly ageing society over the next 20 to 30 years. In the context of low birth rate and increasing longevity, China's population aged 60 and over is forecast to surge to nearly 500 million, and those aged 65 and over to 370 million by the middle of the century, roughly 38 and 30 per cent of the total population, respectively, according to estimates by Renmin University of China. This is nearly double the 191 million adults aged 65 and over in 2020.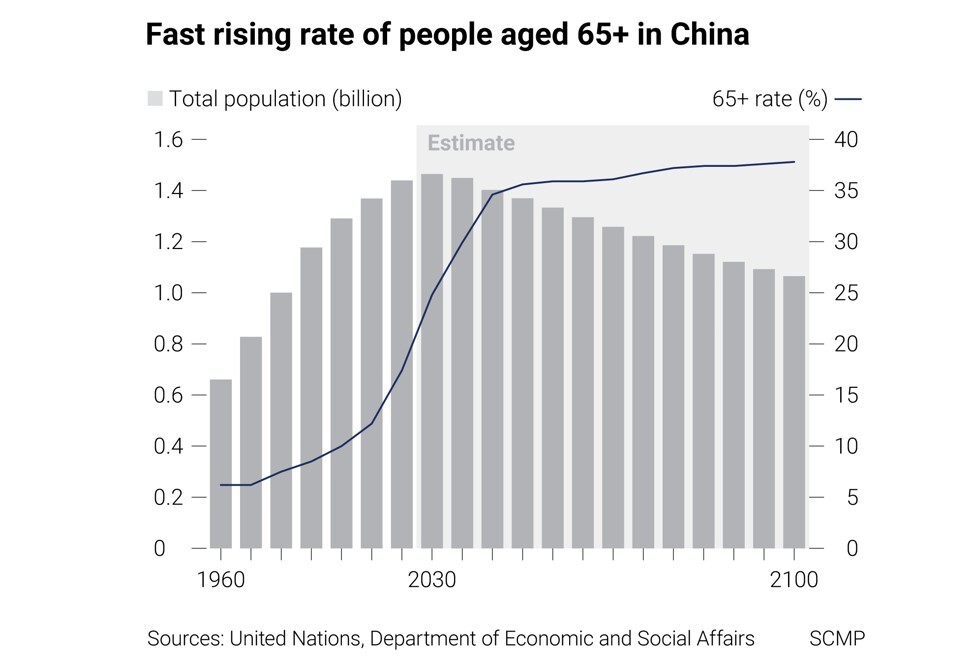 To deal with the growing elderly population and
ageing society
, China launched a national strategy in 2016 – Healthy China 2030 – to promote a healthy society. The country's aim is to allow its citizens to easily access affordable treatment, and preventive, rehabilitative and long-term care services.
Analysts say an ageing Chinese population presents a huge opportunity for the private sector to take advantage of longer lifespans into an advantage that will help people live independently for much longer and ease the notion of seniors becoming a burden on society.
With improvement in literacy levels of the silver-haired population and the ability to accept new technology, the adoption of smart devices will accelerate among middle-aged and elderly people, Soochow Securities said in a report released this month. The demand for products such as smart home, smart wear and smart bracelets that can record health data in daily life can reduce the elderly's reliance on carers will rise, the mainland broker said.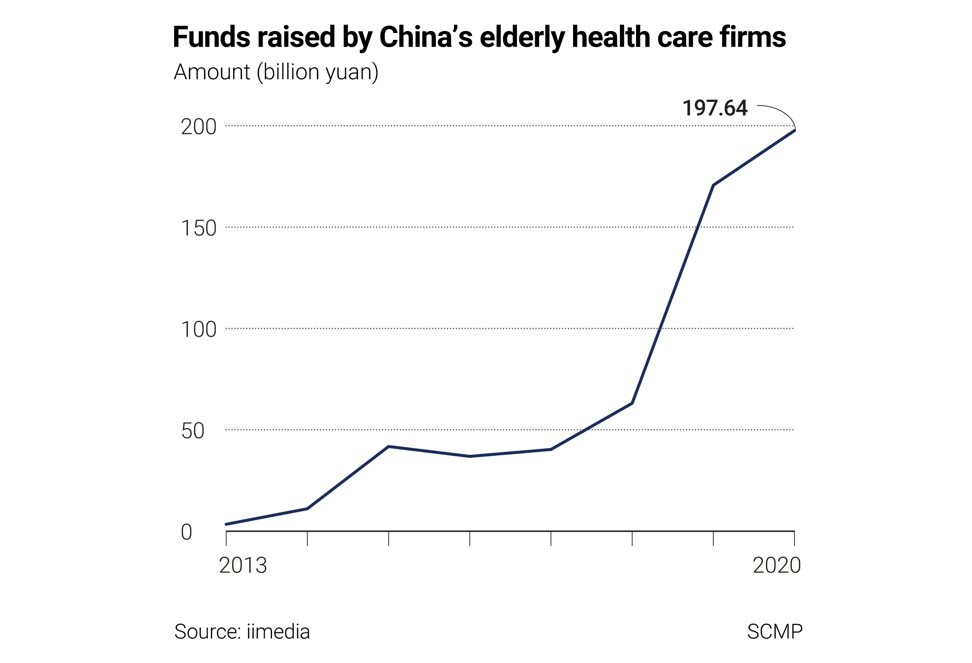 A report by East Asia Qianhai Securities released in May forecast that by 2024, the size of China's elderly-care industry will exceed 10 trillion yuan (US$1.57 trillion), with an average annual growth rate of about 20 per cent.
Charles Bark is among the entrepreneurs eyeing the preventive health care market. The French-Korean set up HiNounou, an AI-blockchain preventive digital health care platform, in Shanghai four years ago. His start-up also develops home wellness kits for seniors that includes fingertip oximeter, blood pressure monitor, electrocardiogram recorder and home environment sensor.
It has created a specially formulated DNA test that analyses genetic susceptibility risks of the 12 most critical chronic diseases, such as diabetes, hypertension and cardiovascular disease. It also partners with Ping An Insurance to provide telemedicine, accident and death insurance.
"When my mother fell and hurt herself in Paris while I was in Shanghai, I was unable to take care of her at home and monitor her health," said Bark, adding that he developed the kit because he did not want to visit her "in crisis mode when it was already too late."
These devices encourage patients to be more proactive in monitoring their own health and aim to reduce the underutilisation of resources in China's hospitals and ease their burden, Bark said.
Bark said his company achieved its first million-dollar revenue milestone last year and hopes to scale up and find relevant strategic partners and investors that will enable seniors to live a healthier and longer life.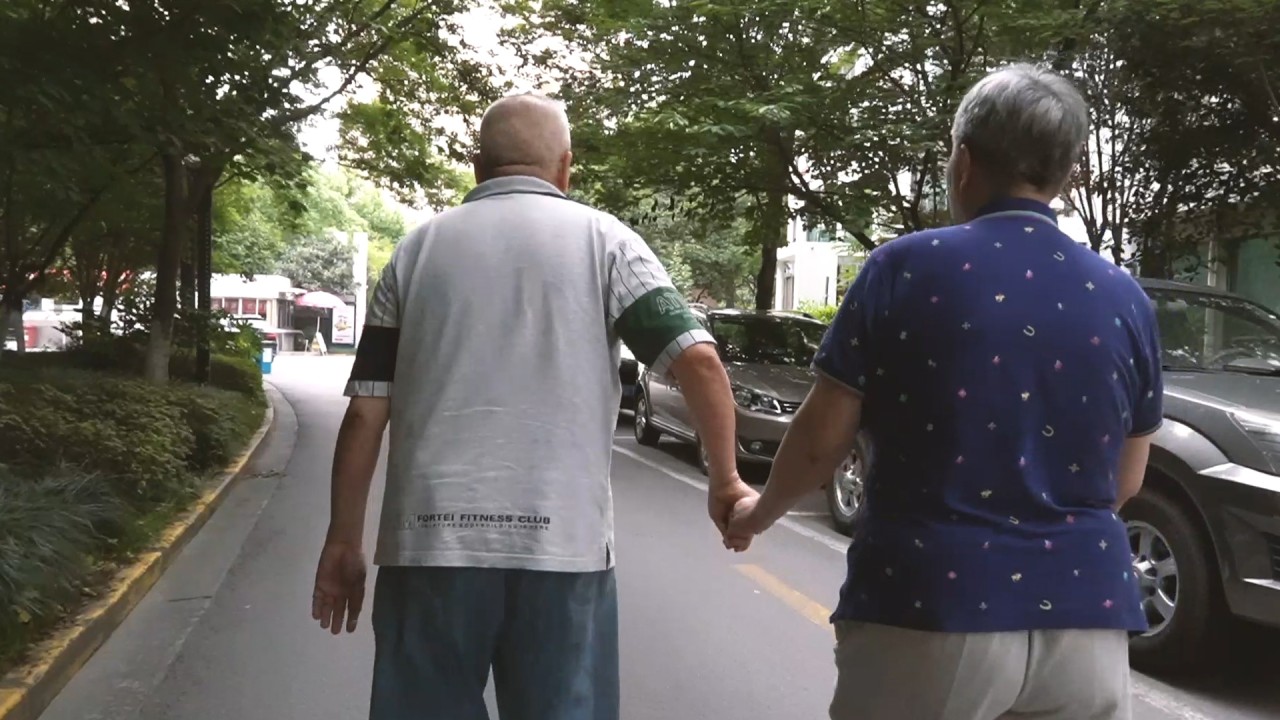 03:39
Elderly man in China takes patient care of wife with Alzheimer's
Elderly man in China takes patient care of wife with Alzheimer's
The quest to offer a healthy and comfortable retired life for seniors has seen Macau-based HN Group enter the field. It is building a 300-unit luxury wellness resort in Zhuhai targeting affluent pensioners from Macau, Hong Kong and China.
Serensia Woods, which also comprises a 132-room hotel, spa, villas, serviced apartments and two treatment centres with nurses and doctors, is one of the largest developments in the city's Hengqin district.
"We are selling the services for wellness and retirement and are aiming to build a community of healthy retirees," said Amber Li, president of HN Group.
Alex Gu Jie, founder and chief executive of Fourier Intelligence, said the future direction of health care should focus on improving the mobility of the elderly, ensuring that they relieve the burden on families and public hospitals.
Founded in 2015, the Shanghai-based start-up specialises in developing rehabilitation robotic products to help people with physical disabilities regain movement. It sells physical rehabilitation equipment and robots to hospitals, rehabilitation centres and research institutes.
Gu noted that China has a massive shortage of therapists, estimated at between 30,000 to 40,000, and that medical rehabilitation robots could shoulder part of their work.
Fourier, named after French mathematician Joseph Fourier, is backed by IDG Capital and Qianhai Fund of Funds, a Shenzhen-based equity financing firm.
One hurdle for Fourier, however, is the high cost of its products ranging from 300,000 yuan to 500,000 yuan. Gu expects the costs to come down gradually and become affordable to wealthy households in some Chinese cities in the next couple of years.
China's rehabilitation market is projected to grow to 103.2 billion yuan in 2021, from 58.3 billion yuan in 2018, according to China Industrial Research Institute.
China embarked on a pilot programme for long-term care insurance in June 2016, launching the scheme in 15 major cities. In May 2020, the government expanded it to another 14 cities. Although still small, expanding the insurance scheme to the entire country remains a challenge in the light of the need for sustainable sources of funding.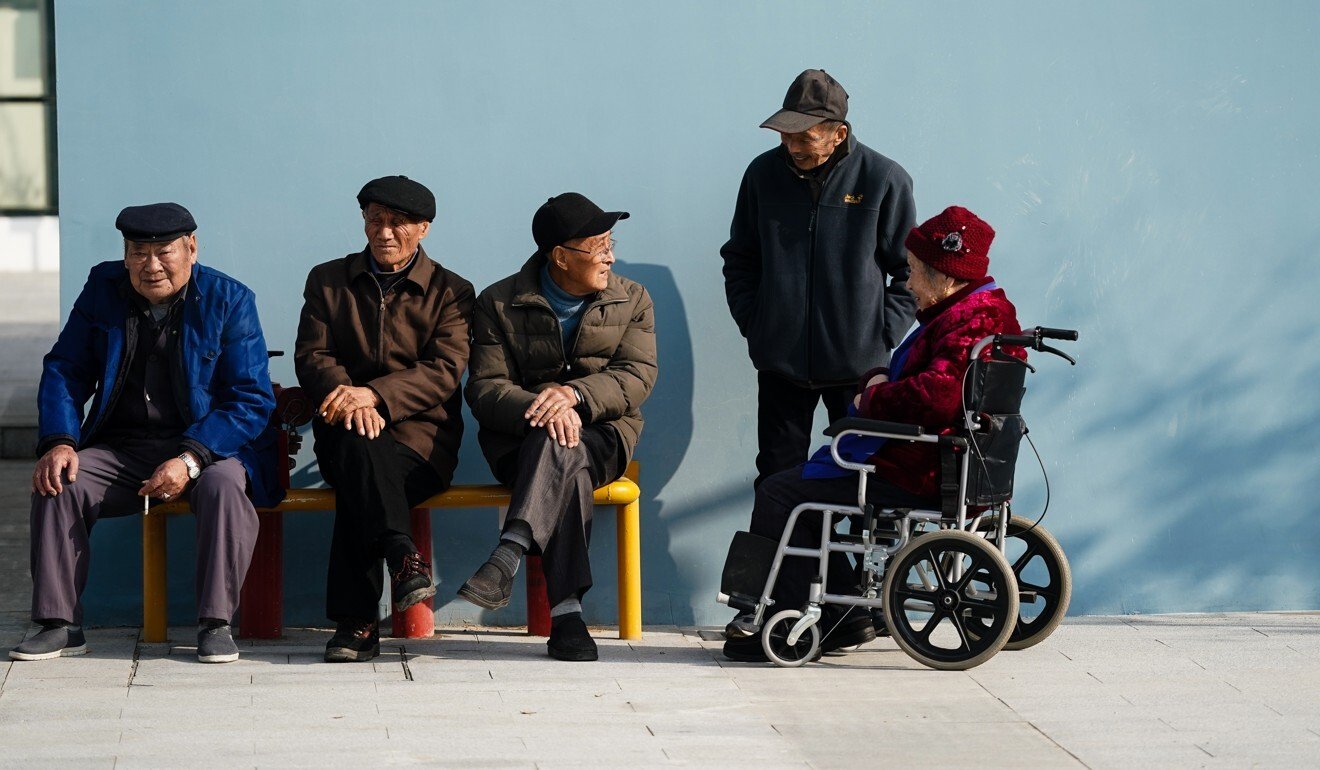 "We provide over 3 million visits every year to about 30,000 seniors in more than 30 cities across China through our home care and private nursing care services," said Tom Sze, the head of strategic investments at New Frontier.
Liang Yin, the director of private equity research at Willis Towers Watson, said that China's ageing society offers a lot of scope to deliver health care straight to the consumer, with companies specialising in technology, real estate, wearables and medical devices filling in the gaps in medical resources.
"In terms of investment, health care is the most interesting area benefiting from the ageing population," Liang said.