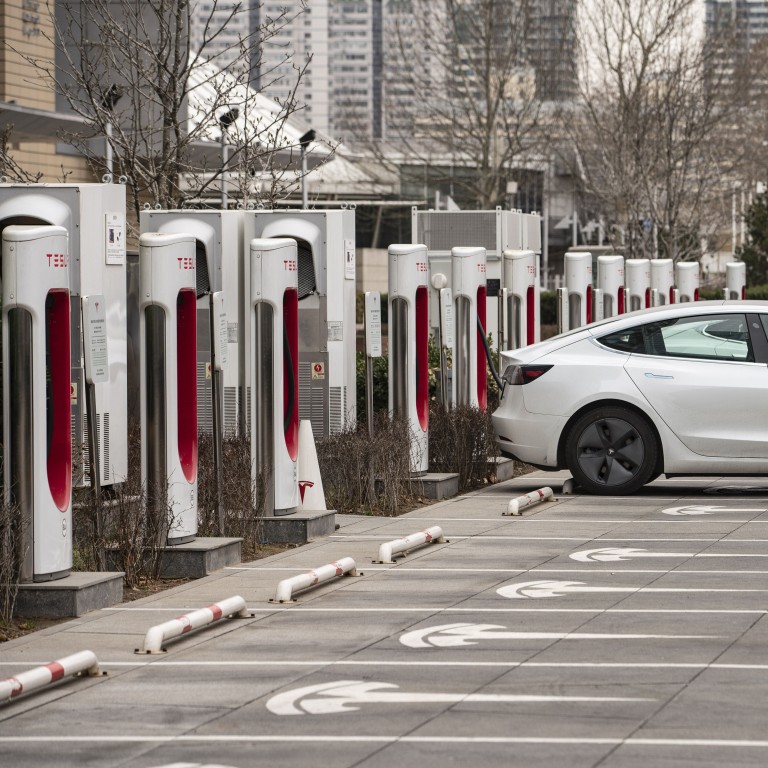 China electricity-rich areas pivot to building EV charging piles after bitcoin mining ban, giving a leg up in electric car sales
China's ban on bitcoin mining saves more than 50 terawatt-hours of electricity, enough to power an industrial city of 1 million people for 33 years
Southwestern province of Guizhou announced a plan to build at least 4,500 EV charging piles this year, 5,000 in 2022 and 5,500 in 2023
The ban on energy-sapping cryptocurrency mines saves more than 50 terawatt-hours (TWh) of electricity, enough to power an industrialised city with 1 million residents for 33 years , or support 10 million Tesla Model 3s a year in their once-a-week charging.
"It is a double dose of good news for China's economy," said Cao Hua, a partner at the private equity firm Unity Asset Management. "Cracking down on power-consuming bitcoin mines and using the excess capacity to support development of the future of mobility is the best example of how China endeavours to reach its carbon neutrality goal."
"Range anxiety is [a critical issue], now that EVs are penetrating the market at a faster pace than forecasts," said David Zhang, an analyst with the North China University of Technology's automobile industry research centre. "A wider distribution of charging facilities across the nation is much needed to support the increasing EV sales."
Guizhou, the mountainous province in southern China that's home to some cryptocurrency mines, was first to make the pivot, announcing a plan last month to build at least 4,500 EV charging piles this year, to be followed by 5,000 next year, and 5,500 in 2023.
China had 70 per cent of the computational power in the world's cryptocurrency mines, which use an estimated 80 TWh of power a year worldwide, according to the Bitcoin Electricity Consumption Index compiled by the University of Cambridge.
"The provincial government is encouraging us to own electric cars now," said Liu Longjun, a 25-year Guizhou native who plans to buy his first car in his lifetime. "We also expect carmakers to offer discounts or incentives to promote sales."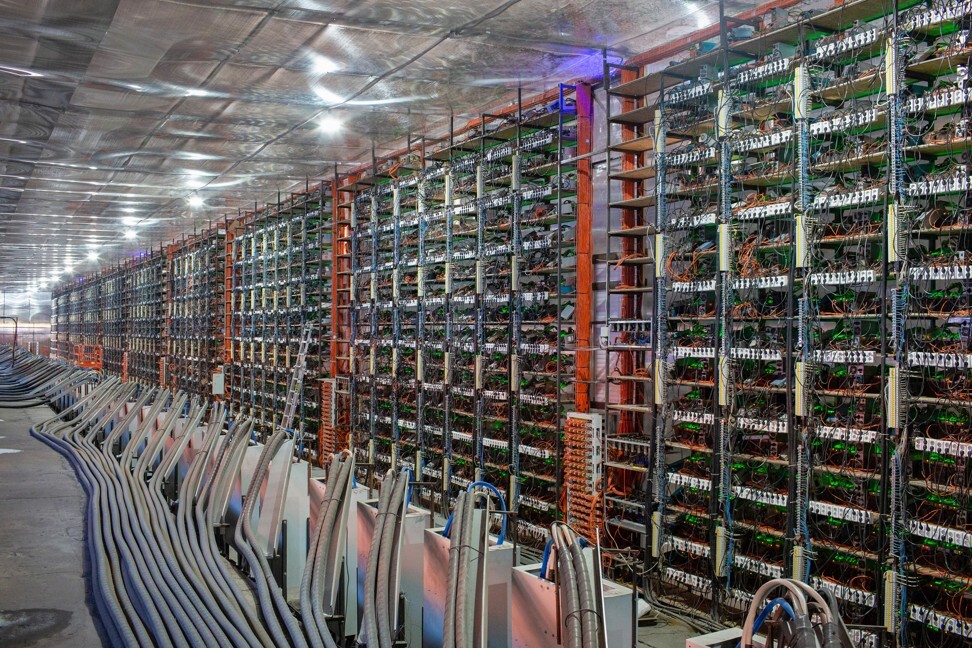 The province of 38 million residents, with one of China's lowest per-capita income levels, will have 38,000 EV charging piles by 2023, with 1.6 million KWH of charging capacity. By then, every town will have at least one charging pile, and at least 20 per cent of the car-parking bays in large shopping centres will have to be reserved for EVs with charging points installed, according to the provincial government's plan.
"Manufacturers have taken their cue from those policies," said Davis Zhang, a senior executive at Suzhou Hazardtex, a provider of energy solutions that supplies specialised vehicle batteries. "We are considering to branch out to those areas because they may roll out more incentives to lure companies making products complying with their environmental policies."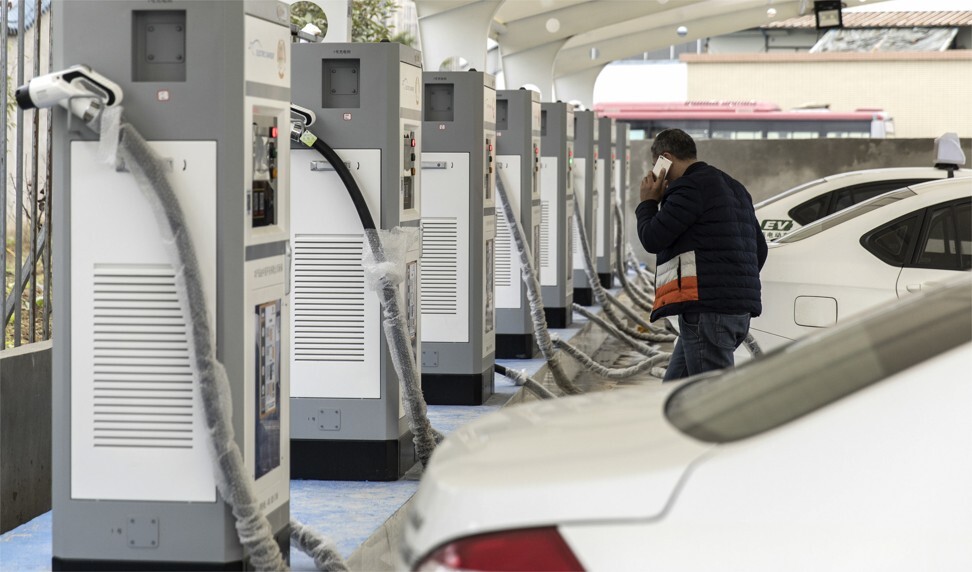 China had 1.95 million public and privately owned charging piles at the end of June, 47.3 per cent more than in 2019, according to the China Electric Vehicle Charging Infrastructure Promotion Alliance (EVCIPA), with 72.3 per cent of the infrastructure concentrated in the top 10 regions such as Beijing, Shanghai and Guangzhou.
"The central government's plan to promote EVs in rural and underdeveloped areas has yet to take off because the charging infrastructure is still insufficient," said Gao Shen, an independent analyst in Shanghai. "Local governments are also trying to encourage carmakers and battery producers to invest and build charging piles."
Charging stations require heavy initial investments with long-term paybacks, anywhere from five to 10 years. The government outlined initiatives to promote the use of EVs in rural areas in the middle of last year, giving priority to the construction of charging infrastructure.
General Motors, Volkswagen, and smart EV start-ups such as Xpeng and NIO are all shelling out billions of dollars to build charging piles in China. Volkswagen, the first foreign carmaker to establish an assembly in China, aims to build 17,000 piles in the country by 2025.
"The race for better batteries is also becoming fiercer," said Zhang of Hazardtex. "A longer driving range (on a single charge) will make the electric cars more attractive to Chinese drivers."
This article appeared in the South China Morning Post print edition as: Bitcoin mining ban frees road for charging stations