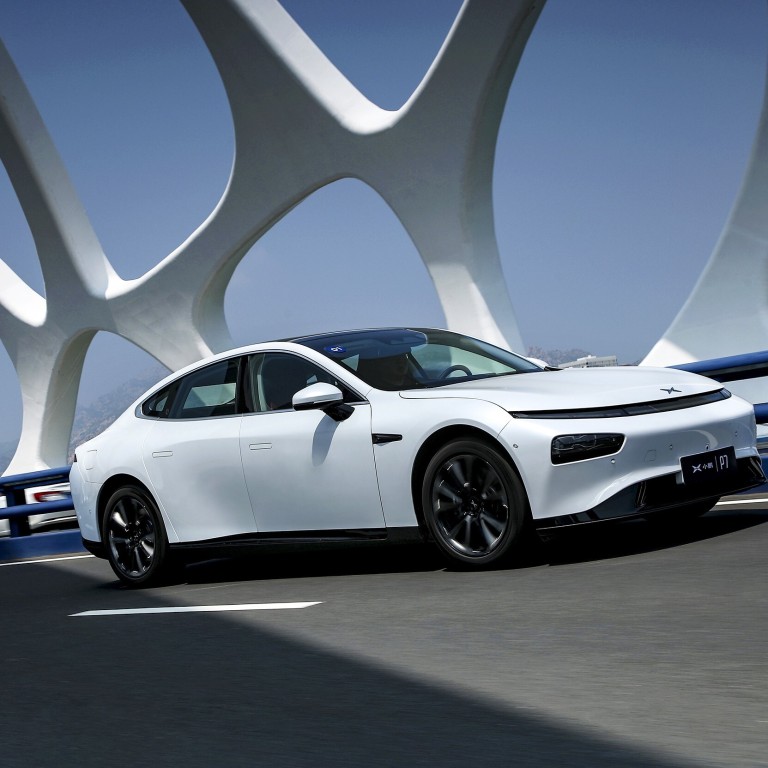 Chinese EV maker and Tesla rival Xpeng exports flagship P7 model to Norway, giving impetus to global push
The start-up said it exported the P7 cars on Tuesday, eight months after its G3 SUVs were delivered to customers in the Nordic country
The export model of the P7 is fitted with features tailored for local conditions, including a combined charging system port to meet European standards
Chinese electric-vehicle maker
Xpeng
on Tuesday said it exported the first batch of its flagship P7 cars to Norway, giving a boost to the company's plans to go global.
The development comes close on the heels of record monthly sales, which saw the Guangzhou-based start-up's overall deliveries jumping 228 per cent year on year to 8,040 units in July.
Xpeng said the P7 saloon cars will be delivered to customers in the Nordic country, and it comes eight months after it exported its
G3 SUVs
to the European nation.
"We are eager to bring our advanced capabilities and services to our international customers in highly localised forms," He Xiaopeng, co-founder and chief executive of Xpeng, said in a statement.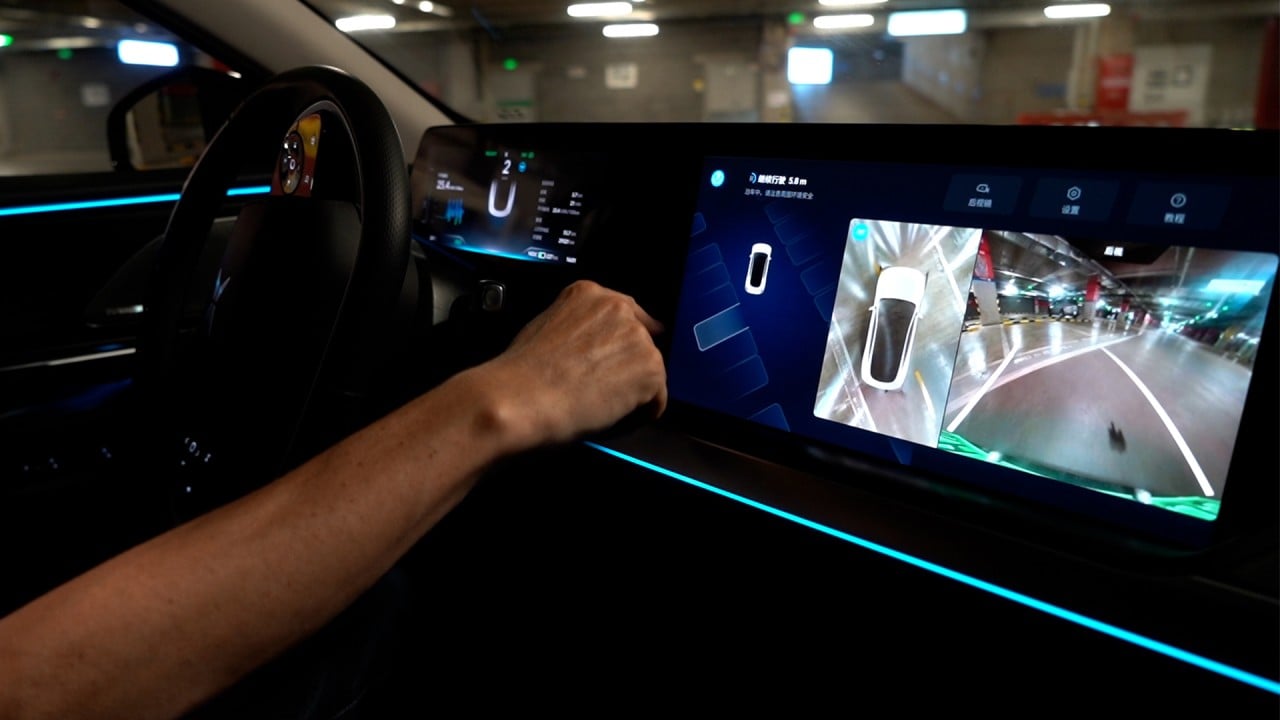 02:18
Chinese XPeng electric car can drive and park by itself
Chinese XPeng electric car can drive and park by itself
The carmaker, listed in New York and Hong Kong, said it was a preliminary step towards the company's globalisation drive, without elaborating on the export volume.
The export batch of P7s is fitted with features tailored for local conditions, including a combined charging system port to meet European standards and an English interface and voice assistant.
"China's leading smart EV builders are aware of the necessity of winning orders from foreign customers," said Gao Shen, an independent analyst in Shanghai. "The global demand for high-end smart EVs is huge, as more drivers plan to replace their internal combustion engine (ICE) vehicles in the coming years."
Xpeng, a
Tesla
rival on the mainland, has sold more than 40,000 units of the P7 in China since its launch in mid-2020. The rising sales has seen the company move to double annual production capacity at its factory in Zhaoqing, in southern China's Guangdong province.
Xpeng, backed by e-commerce giant Alibaba Group Holding, which also owns this newspaper, and smartphone maker Xiaomi, said last week that its second-phase expansion at the plant could bring the total annual capacity to 200,000 units.
In July, the company raised US$1.8 billion in a second primary listing on the Hong Kong stock exchange, less than 12 months after a US$1.72 billion initial public offering and a US$2.48 billion top-up sale in New York.
The CEO said in an interview ahead of the trading debut in Hong Kong that Xpeng aimed to be one of the top players in the world's EV market in a decade.
The company launched its third production model,
P5
, in April, which is among the world's first batch of intelligent vehicles to be fitted with lidar sensors.

NIO
and
Li Auto
, two other Chinese Tesla rivals, are also eyeing overseas markets even as they look to gain ground on the global leader at home.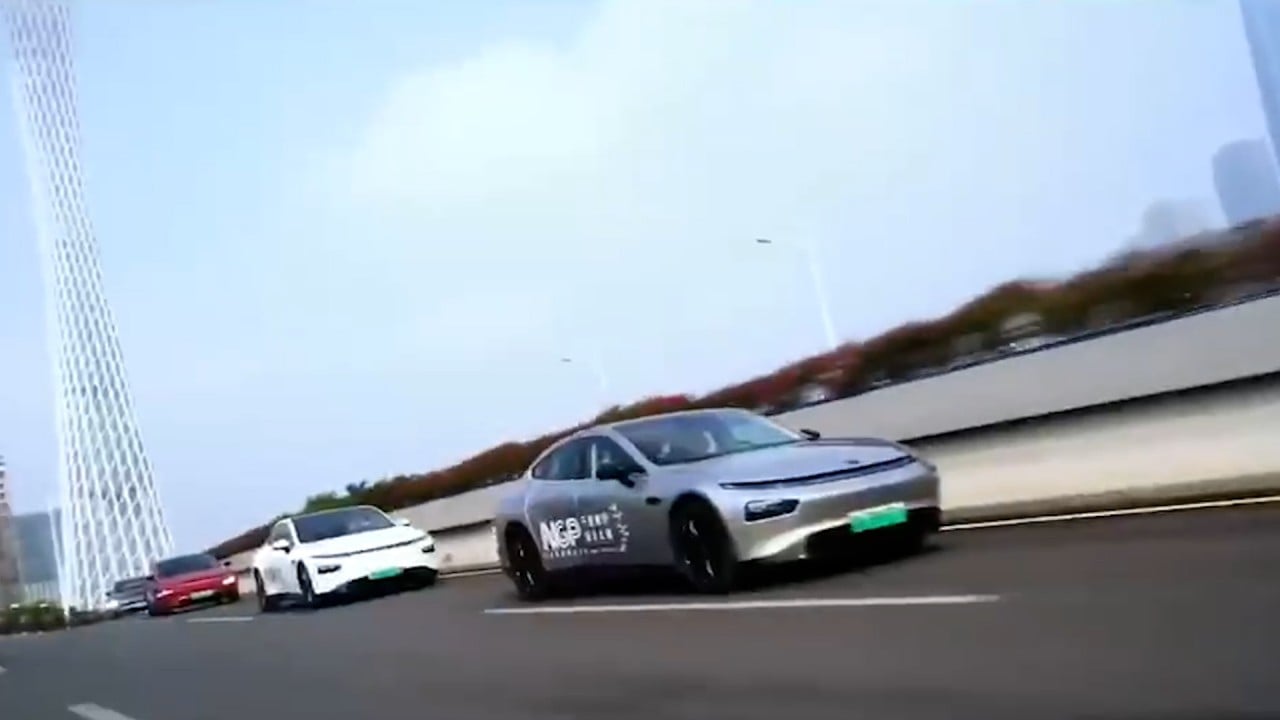 00:58
Xpeng's tests autonomous driving on expressway
Xpeng's tests autonomous driving on expressway
Shanghai-based NIO also plans to export its Chinese-made vehicles to Norway, while Beijing-headquartered Li Auto is considering setting up production base in Europe.
China is now the world's largest EV market in terms of deliveries. Total sales of new-energy vehicles, which comprise pure electric, plug-in hybrid and fuel-cell cars, are expected to hit 2.4 million units in 2021, double the number last year, according to a forecast by the China Passenger Car Association.
Swiss bank UBS predicted in March that EVs would account for about 25 per cent, or 6.6 million units, of China's total new car sales in 2025.