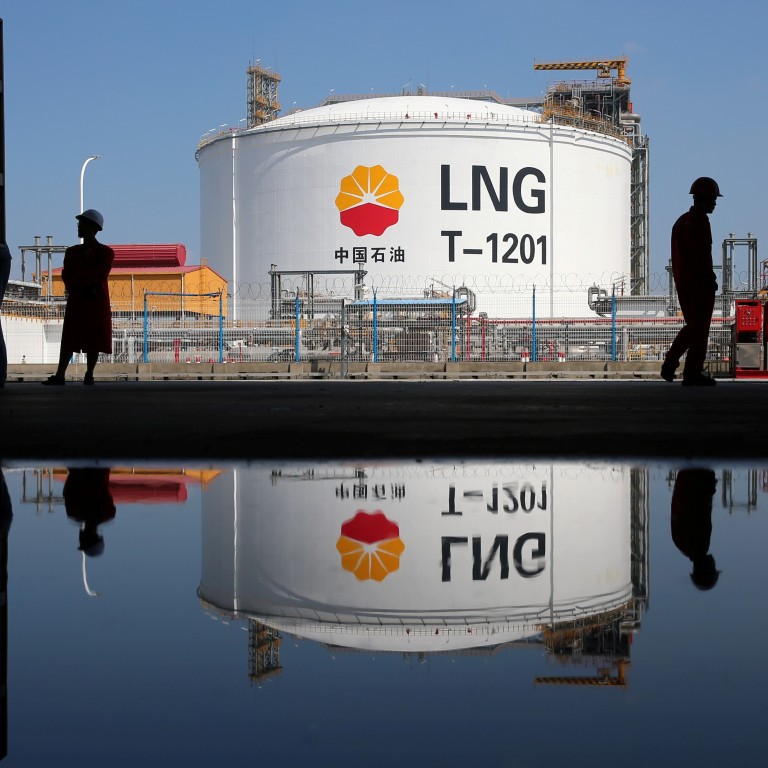 China's carbon neutral goal: PetroChina maps out low-carbon projects pipeline, spending plan to help fight climate change
PetroChina says investments on low-carbon energy projects are likely to reach one-third of overall spending by 2035, as it helps the country fight climate change
China's largest oil and gas producer posts profit of 53 billion yuan (US$8.17 billion) in the first half, beats analysts' estimates of 52 billion yuan
PetroChina
said it expects investments on low-carbon energy projects to account for one-third of its overall spending by 2035, underpinning the state-backed company's efforts to help the country achieve
net zero emission
by 2060.
The announcement came as China's largest oil and gas producer on Thursday posted a remarkable turnaround in first-half earnings. The company reported net profit of 53 billion yuan (US$8.17 billion) for the six months ended June, compared to a loss of 30 billion yuan a year earlier. It also beat analysts' estimates of 52 billion yuan.
The earnings were propelled by a 50.3 per cent rise in average oil selling price, and partly offset by a 9.9 per cent rise in average operating cost to produce a barrel of oil.
"The general idea is for oil, gas and new energy to each take up one-third of our capital expenditure by 2035," chairman Dai Houliang said on Thursday.
01:05
China's largest offshore wind farm ready to start operations
China's largest offshore wind farm ready to start operations
The investment could see the company's external supply of zero carbon energy exceed the fossil fuel its own facilities consume by 2035, he added.
PetroChina said it will develop five low carbon projects across northern China in the next five years, but it did not elaborate on the plans.
Construction of projects set to start construction this year have a combined capacity to displace the usage of 3.45 million tonnes of coal a year, said president Huang Yongzhang.
It has so far won development rights for 850 megawatts of wind and solar farms, and is building geothermal and off-grid wind and solar projects with enough capacity to avoid burning 350,000 tonnes of coal per year.
It also wants its operation's net carbon emission to peak in 2025 and drop to near zero by 2050. It is developing technologies to capture and store carbon dioxide to achieve the long term plan.
Net zero is attained when residual emissions are offset by capturing greenhouse gases from the atmosphere through afforestation or equipment deployment.
PetroChina is targeting oil and gas output to grow 1.5 per cent for the full year. It is aiming to raise the contribution of natural gas to total oil and gas output to 55 per cent by 2025, from 43 per cent last year.
An interim dividend of 13 fen per share was proposed, up from 8.74 fen last year.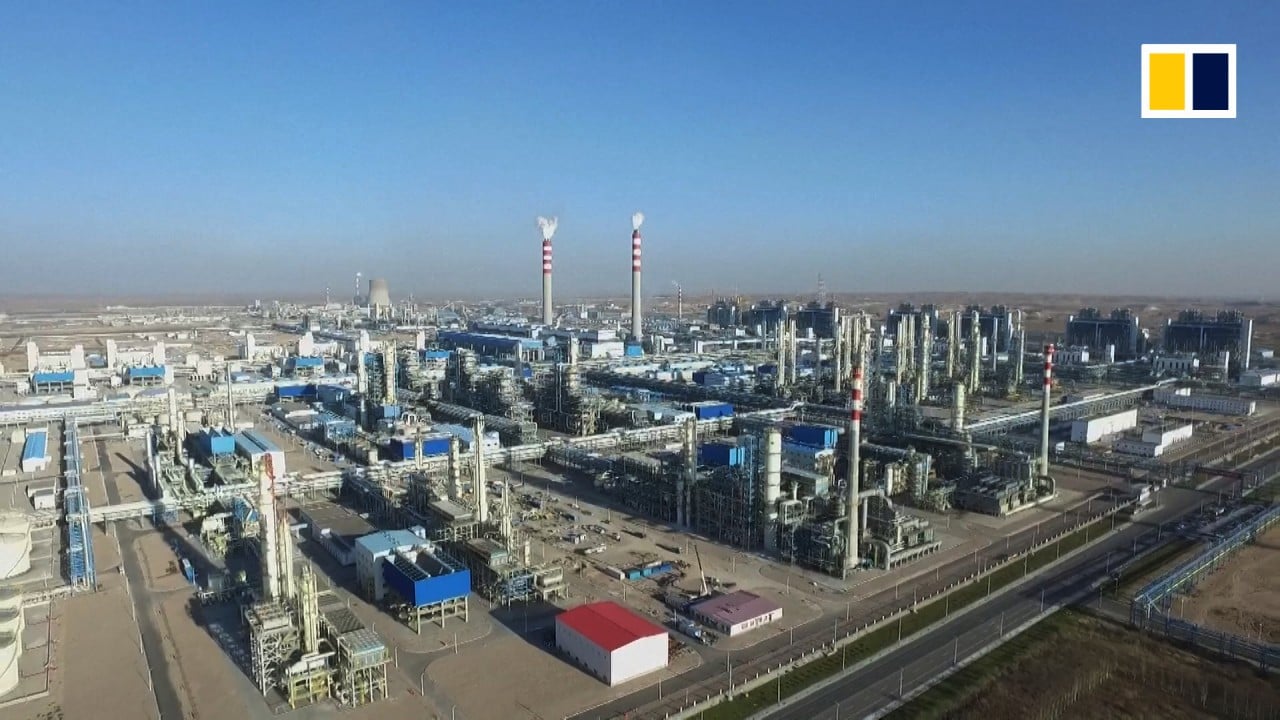 02:52
How does China generate its energy?
How does China generate its energy?
Meanwhile, China Oilfield Services (Cosl), the main drilling and support services provider to dominant offshore oil and gas producer CNOOC, aims to cut its carbon emissions by building vessels fuelled by natural gas and upgrading drilling rigs so that they become more energy efficient, chairman Zhao Shunqiang told reporters on Thursday.
The carbon emissions of natural gas vessels is 20 to 30 per cent less than that of oil-powered ones, Zhao noted.
It is also weighing the costs and benefits of emerging technologies that use hydrogen or electric motors to power vessels as potential long-term decarbonisation solutions, he said.
Chief financial officer Chong Xiaojie said he expected Cosl's work volume to be higher in the year's second half than the first half.
On Wednesday, it posted a 53 per cent drop in first-half net profit to 801.5 million yuan from a year earlier. Revenue fell 12 per cent because of weak services demand as industry investment lagged despite the strong recovery in oil prices.
Cosl shares closed 4.6 per cent higher at HK$6.32 on Thursday. PetroChina closed unchanged at HK$3.14 ahead of the results.
This article appeared in the South China Morning Post print edition as: PetroChina looking to low-carbon energy projects