HKEX
Get more with myNEWS
A personalised news feed of stories that matter to you
Learn more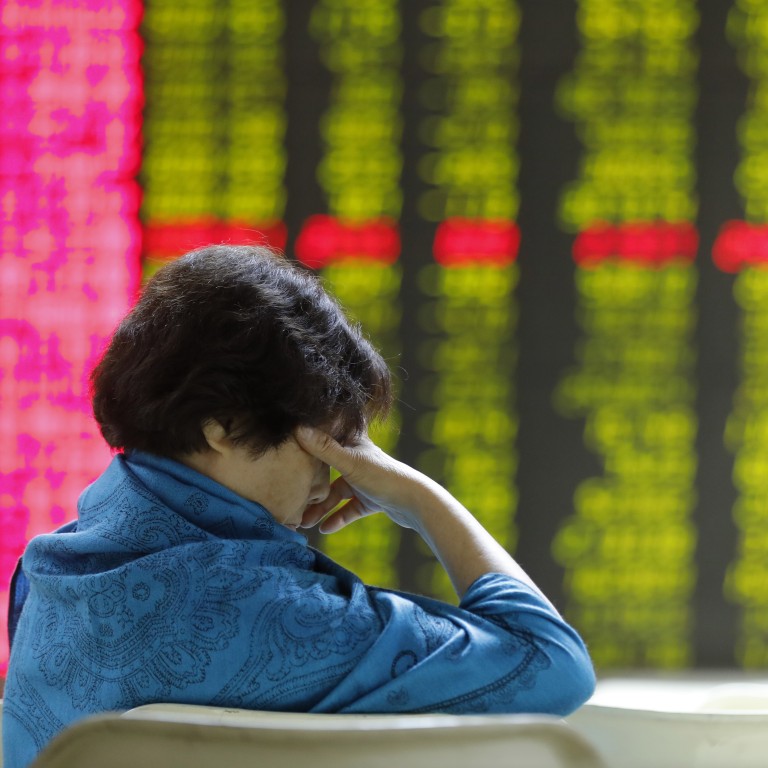 Beijing's surprise plan for a stock exchange may help Hong Kong's drive for quality as it keeps smaller companies at arm's length
The new Beijing exchange, aimed at helping small innovative companies raise funds, would also be an attempt at reforming the NEEQ
Established in 2013, NEEQ was akin to a kindergarten for the stock market, where start-ups could raise funds from professional investors before graduating to listings in Shanghai, Shenzhen or even in Hong Kong
China's surprise plan to set up an equities exchange in the nation's capital may be most keenly felt by Hong Kong's growth-enterprise market (GEM) as the Beijing bourse provides a fundraising avenue with easier listing rules closer to home, stockbrokers said.
The plan, announced by China's President Xi Jinping overnight, may also imperil an agreement put in place in April 2018 for companies on Beijing's National Equities Exchange and Quotations (NEEQ) to be dual-listed in Hong Kong.
"Start-ups may prefer to list in their home market instead of facing the tougher listing requirements in Hong Kong," said Tom Chan Pak-lam, the chairman of the Institute of Securities Dealers, an industry body for local brokers.
The plan would do little to dent the Hong Kong stock market's main board, the world's third-largest capital market with a value of HK$47.36 trillion (US$6.09 trillion), behind New York and the combined capitalisation of Shanghai and Shenzhen. Bigger companies that need convertible currencies, or require deep capital pools to serve their financing needs, will still keep Hong Kong as their preferred market, as shown by the city's record as the world's top destination for initial public offerings (IPOs) in seven of the past 12 years.
"Hong Kong's main board is still the most attractive listing hub for large mainland Chinese companies that want the international exposure," Chan said.
Beijing's proposal may be most painfully felt at the HK$129 billion GEM, where a third of the 361 pre-profit start-ups listed in the 22-year-old market are domiciled in mainland China. GEM is a small capital pool, less than half a percentage point of the value of Hong Kong's main board, where China-based companies make up 80 per cent of the combined capitalisation of 2,201 companies.
To underscore the shift to quality, the minimum profit to qualify for a main board listing in Hong Kong would jump 60 per cent to a combined HK$80 million in the three years before the IPO. The tighter rule is expected to drive away many small companies when it takes effect in January 2022.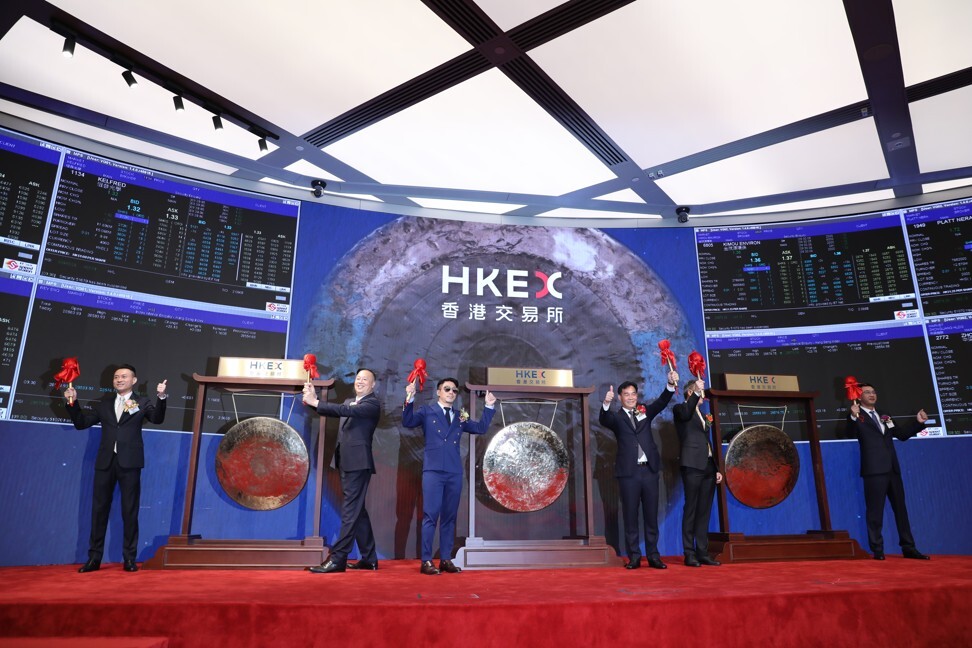 "Given the humongous number of tech start-ups in China, the proposed new exchange in Beijing will supplement the existing exchanges and enhance their influence collectively," said Wilson Chow, a partner and global TMT leader of the accounting firm PwC. "Hong Kong, being an international exchange with fewer restrictions and limitations on foreign investors, will continue to be a well-recognised platform for China-based tech companies to broaden and diversify their shareholder base."
The new Beijing exchange would be the second equities market place to be established under the Chinese president's edict. At a Shanghai import fair in November 2018, Xi ordered a market to be set up for technology companies to raise funds. That turned into the Star board, which has ballooned into a 2.8 trillion yuan market (US$433.6 billion) two years after it began operating in July 2019.
Shares of Hong Kong Exchanges and Clearing Limited (HKEX), the operator of the city's bourse, fell by as much as 3.2 per cent to an intraday low of HK$482.60, before clawing back some of the losses to close at HK$487.60.
The new Beijing exchange, aimed at helping small and medium companies involved in innovative industries raise funds, would also be an attempt at reforming the NEEQ, also dubbed the New Third Board.
Established in 2013, NEEQ was akin to a kindergarten for the stock market, where start-ups could raise funds from venture capital funds, private equity and other professional investors before graduating to raise funds in Shanghai, Shenzhen, or even in Hong Kong.
As many as 25 companies listed on NEEQ had applied for dual listings in Hong Kong as of June 2019. One such company was the Shanghai cancer-drugs developer Junshi Biosciences, which listed in Hong Kong on Christmas Eve 2018 after first listing on NEEQ in August 2015. It delisted itself from the New Third Board in May 2020 before moving to the Star board in Shanghai two months later. Its stock has doubled since its Hong Kong IPO to HK$43.45, giving the nine-year-old company a market value of HK$9.52 billion.
Under a pilot programme, 66 companies in the NEEQ's top tier with a combined value of 186 billion yuan will migrate to the new exchange, according to a statement on the NEEQ website. Their monthly turnover in July reached 9.4 billion yuan, also higher than GEM's turnover in the same month at HK$7.88 billion.
This article appeared in the South China Morning Post print edition as: Hong Kong GEM board to feel sting from Beijing bourse