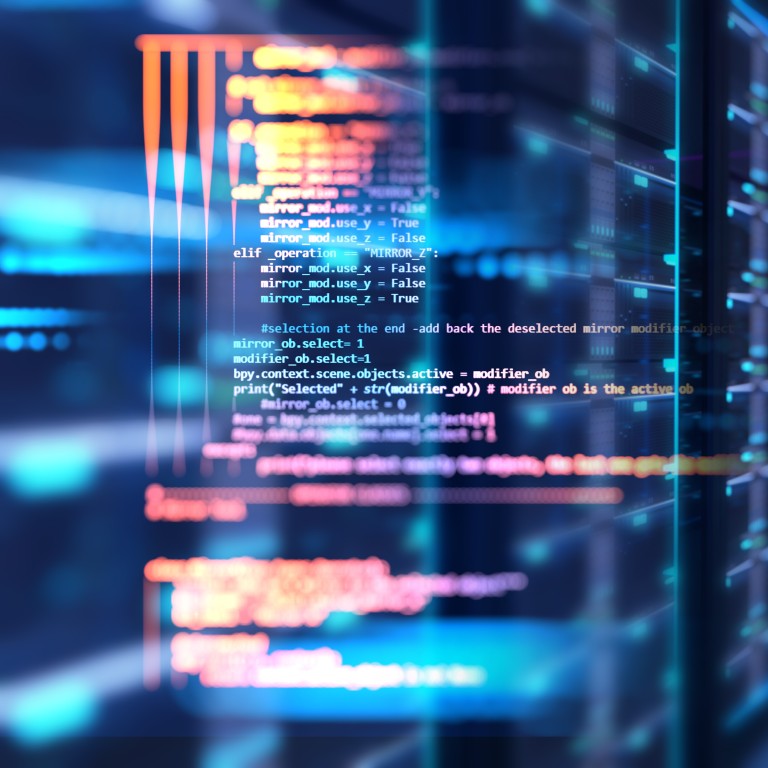 Hong Kong's data centre providers eye regional expansion to meet surging demand as coronavirus drives internet use
The total gross floor area of Hong Kong's data centres is expected to expand by 30 per cent by 2025, according to Cushman and Wakefield
Network operators have seen internet usage rise by 20 to 30 per cent amid the Covid-19 pandemic, says Larry Tam of Equinix Hong Kong
Data centre providers in Hong Kong are ramping up their services to meet a
pandemic-driven boom in demand
, setting up new facilities in the city and across Asia-Pacific.
The total gross floor area of
Hong Kong's data centres
is expected to expand by 30 per cent by 2025, according to real estate services firm Cushman and Wakefield.
Operations are
expanding into Asia-Pacific too
, as the region's appetite for data has grown amid a surge in the digital economy powered by Covid-19. The value of the region's data centre industry is expected to hit US$28 billion by 2024, according to a 2019 report from Cushman and Wakefield.
One such business riding the wave is US-based digital infrastructure company Equinix, which has a sizeable footprint in Hong Kong, with five data centres.
This year saw it expand into India with the opening of two data centres, and a new facility in Singapore. By the end of this year, Equinix plans to open one data centre in each of Japan and Australia. It currently has 49 across Asia-Pacific.
The pandemic has caused drastic shifts in digital consumption patterns in a short span of time, said Larry Tam, managing director of Equinix Hong Kong.
"Network operators are reporting a surge in internet usage of 20 to 30 per cent on average. Since January, Equinix has witnessed about a 40 per cent surge in internet exchange traffic in Asia-Pacific," said Tam.
In Hong Kong's mature market, close to 80 per cent of the data centres were dominated by 10 operators last year, the largest of them being Sunevision and PCCW Solutions, according to data from Cushman and Wakefield.
But the booming demand has seen smaller local operators such as OneAsia Network kicking off their Asia-Pacific expansion plans. Headquartered in Hong Kong, the company plans to open a facility in Thailand next year, and two more, in Japan and South Korea, by 2024.
"The pandemic boosted internet usage demands, leading to increased data for data centres. In education, we see videoconferencing for online classes. Businesses have to work from home so they have to digitalise their systems. And [there is] social media for entertainment," said OneAsia Network's founder and CEO Charles Lee.
Lee sees China as one of the Asia-Pacific's fastest-growing markets, but a growing number of internet companies are looking to expand into regional markets. OneAsia Network has one data centre in Hong Kong and two in the mainland. The firm's regional expansion is a response to the demands of its clients, who range from general enterprises to technology companies, said Lee.
"More than half of our existing customers want to enter the Thailand market and so they outsource their digital infrastructure needs to us. So they can build their services on top of ours to serve their Thai customers," said Lee.
Singapore would have been Lee's top choice for expansion if not for the moratorium on new data centres in the city state through 2021.
India and Indonesia are also emerging as popular destinations for new data centre developments and investments, said John Siu, managing director of Cushman and Wakefield Hong Kong.
"We notice a few new setups in the region. For instance, Turbidite, backed by New World Development, is actively looking to build and invest in data centres in APAC," he said. "Lendlease, an Australian developer, also recently launched their first data centre project in Japan."
This year saw only one data centre built in Hong Kong, down from four last year.
"The data centres opening in 2020 were actually planned at least four years prior to the pandemic. But we do notice a rising interest in data centre investment," said Siu. "We have received increasing enquiries from both domestic and foreign investors and operators since the Covid-19 outbreak. These industry players are still very active in looking for expansion options."
As Hong Kong's economy seeks closer integration with the mainland, the need for data integration will also arise, said Padraig Walsh, a partner at law firm Tanner De Witt specialising in technology, media and telecommunications.
China's new data privacy law that took effect on September 1 sparked concerns about data flow restrictions between Hong Kong and mainland China.
"But what we hope is that there will be a convergence of personal data protection standards in Hong Kong and in the mainland. That would facilitate data transfers in an easier way, increasing data traffic and the need for data centres and investment," said Walsh.
This article appeared in the South China Morning Post print edition as: covid-19 powers regional boom in Data centres