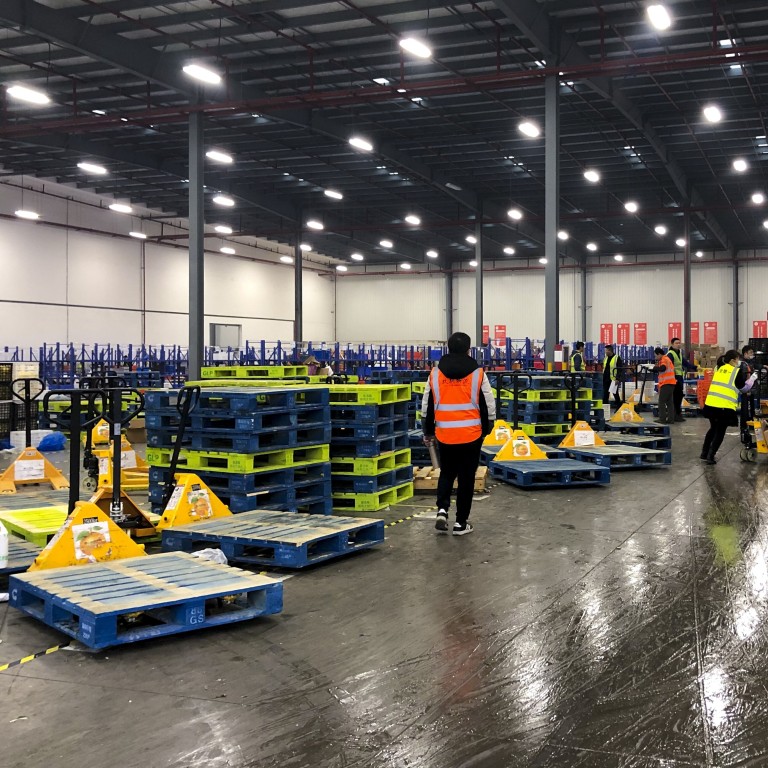 Chinese tech giants are squeezing retailers with group buying platforms and analyst predicts tighter regulations to level playing field
Community group buying platforms, backed by Big Tech cash power, are hurting neighbourhood supermarkets and retailers, analysts say
Not all are joining the bandwagon as some manufacturers seek to protect brand image and avoid price-discounting war
China's technology giants are turning
community group buying
into a 1.5 trillion yuan (US$232 billion) industry, sending retailers reeling under bulk-discounting onslaught. Could they become a target for regulatory scrutiny?
These purchasing platforms, backed by the financial might of Alibaba Group Holding, Tencent Holdings, Meituan and Pinduoduo, among others, have become the go-to buying channels for consumers seeking big rebates, disrupting traditional distribution and pricing systems, some complained.
Blue Moon Group, a Hong Kong-based soap and detergent producer, suffered a loss in the first half this year as margins shrank, blaming an oversupply of lower-priced products. Other firms are being forced to compete on prices or adapt their marketing strategies to overcome the challenges.
"Small retailers and merchants have little strength in fighting against the community purchase platforms, which have advantages in capital and lower prices for goods," said Zhang Yi, chief executive of iiMedia Research. "The shock will be destructive if pricing [on these platforms] is not regulated."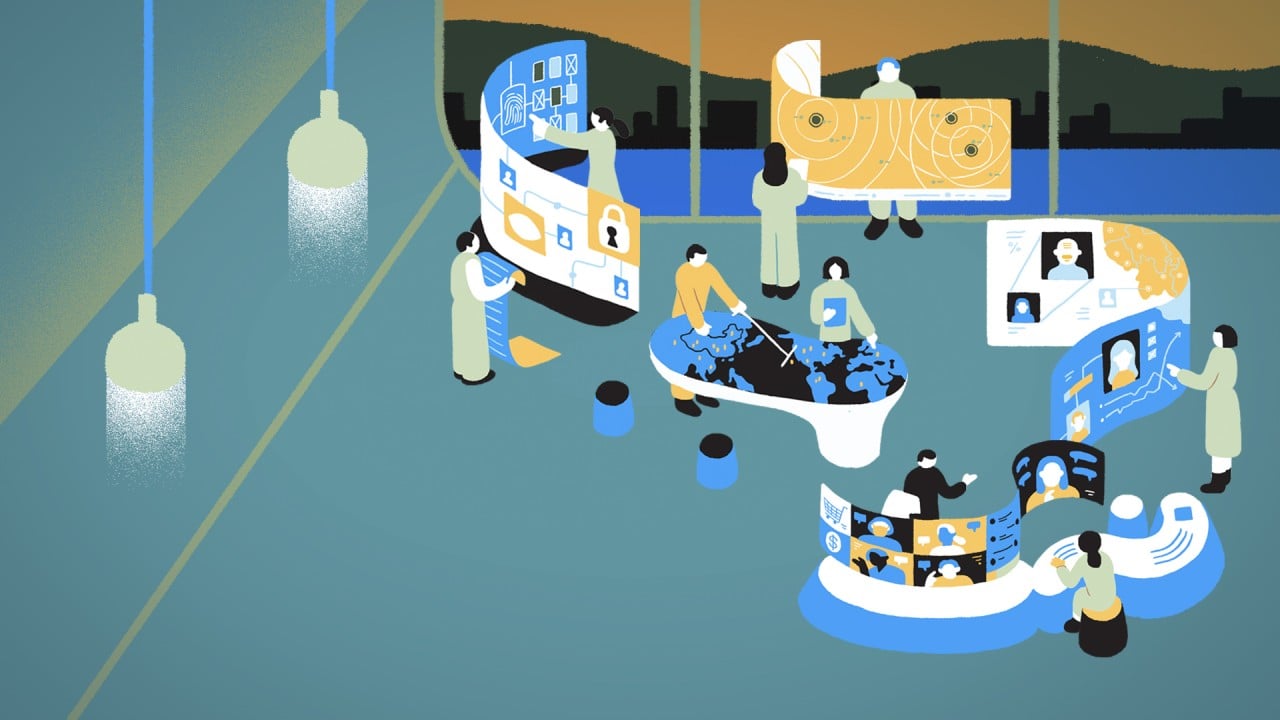 09:40
Tightened regulations among key trends shaping China's internet in 2021
Tightened regulations among key trends shaping China's internet in 2021
Community group purchasing platforms, led by Meituan Youxuan, Duoduo Grocery, Chengxin Youxuan and Xingsheng Youxuan, are expected to record 102 billion yuan in transaction volume in 2022, according to a forecast by iiMedia, a 16 per cent jump from this year.
Like most industries, the nation's large population base is anchoring the market in everything from daily essentials to luxury goods. Rebates offered by these group-buying platforms – sometimes as high as 50 per cent for the same product lines in local supermarkets – are rocking the industry, undermining sales at neighbourhood grocers.
"Some community group purchases offered relatively large subsidies, so in the short term they have certain impact on traditional channels," Yihai Kerry Arawana Holdings, an agriculture and food-processing company, said in an email to the Post. "We predict the big subsidies cannot be sustained for long."
Still, the Shanghai-based company said it will cooperate with group purchasing platforms by providing customised goods, targeting more price conscious consumers who are attracted by big discounts and major sales promotions. Its business on these platforms "are going well," said the firm, whose flagship products include cooking oil and condiments.
Hong Kong-listed Zhou Hei Ya International is also listing its products on these platforms and expanding its product range with trial packages or smaller packages. It is also investing more on promotions, product customisation and boosting the efficiency of supply chains for new sales channels.
"Our product [categories] and pricing are differentiated based on different characteristics of the sales channels," it said in an email reply to the Post. "Those sold on the community group purchasing platforms are mainly small-sized products."
Three Squirrels, a Shenzhen-listed snack food manufacturer, is offering gift sets to capture demand during the Mid-Autumn Festival later this month. The strategy will help the group preserve margins and protect its pricing system, it added. Its sales from group purchasing platforms in more than 70 mainland cities surged by 325 per cent in the first six months from a year earlier.
Community group purchases disrupted the traditional [sales] channel structure and attracted consumers, Huaxi Securities wrote in a July 20 report. Their rapid growth upsets a stable sales system [of products like condiments] and the whole industry feels the shock," it added.
Not all companies are rushing to join the revolution, though. The Coca Cola Company, milk tea producer Xiangpiaopiao and snack food producer Weilong Delicious Global Holdings are banning their agents or distributors from selling or providing their products to those platforms to protect their brand image and market positioning.
Others will have to take the blow on the chin.
Blue Moon
incurred a HK$44 million loss in the first six months
versus a HK$302 million profit a year earlier as its gross profit margin narrowed to 53.5 per cent from 64 per cent. It has had to realign its pricing and offer discounts to stay in the game, according to its August 25 interim report.
Cangzhou Huahai Shunda Food Oil and Condiments, based in northern Hebei province, highlighted the harm caused by these platforms in an article published by China Business Journal last December.
"With their big data and technology, the platforms are able to allocate their essential products for consumers and cut prices to much lower than market levels," CEO Qian Qinghua was quoted in the report as saying. "It destroyed the normal business order and the next step is to dominate the community channel."
The group purchasing platforms are not only squeezing traditional manufacturers and retailers. The cutthroat competition for consumer dollars is also forcing the players to consolidate as their model of burning cash drew criticisms.
Chengxin Youxuan, the community group buying business of ride-hailing giant Didi Chuxing, has shut down some of its operations in several mainland cities, resulting in lay-offs amid fierce competition and tighter regulations.
Chinese online media outlet LatePost said the headcount at Chengxin has dwindled to 10,000 now from 16,000 at the end of 2020, with daily orders dropping to six million from a peak of over 10 million, compared with about 20 million daily orders on platforms operated by Meituan and Pinduoduo.
Zhang at iiMedia Research foresees Chinese authorities looking into the situation to prevent a wider fallout in the economy as growth loses momentum. Tighter regulations may be the answer to level the playing field, he said.
"Regulators need to resolve the problems by improving market rules, enhancing protections for [smaller] merchants, and working on antitrust and market entry," he added.
This article appeared in the South China Morning Post print edition as: Community buying batters retailers