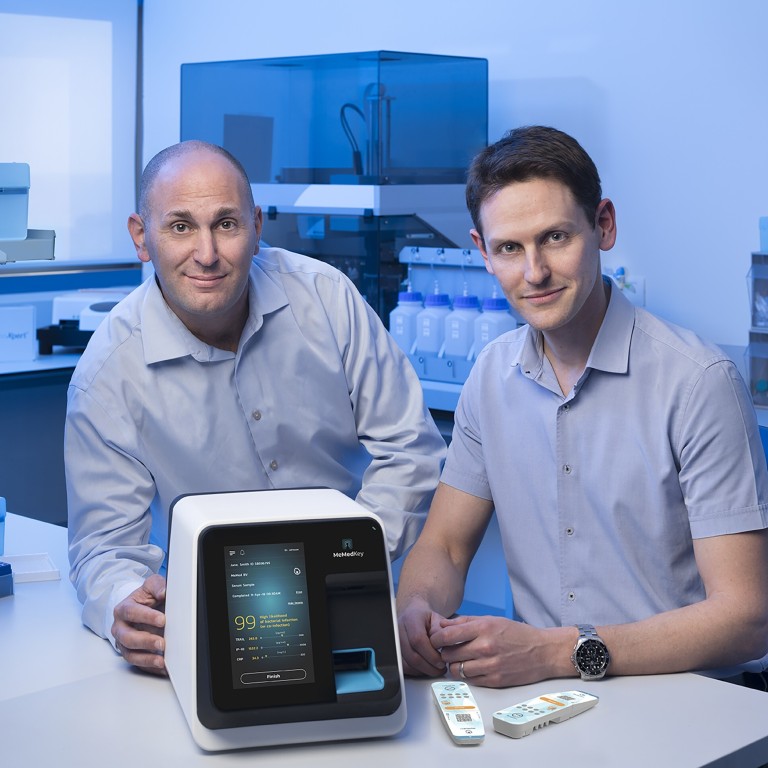 Li Ka-shing-backed Israeli biotech start-up's test to distinguish bacterial and viral infections wins US FDA approval
The US Food and Drug Administration approves the first test that can accurately identify the nature of infection in 15 minutes
Doctors say MeMed's test will help cut unnecessary prescriptions of antibiotics
MeMed, an Israeli biotech start-up backed by Hong Kong tycoon Li Ka-shing's
Horizons Ventures
, on Monday said it had gained approval from the US Food and Drug Administration (FDA) for a clinical test that can help health care providers distinguish between bacterial and viral infections.
The first-of-its kind test – MeMed BV – decodes the immune response in 15 minutes to accurately identify the nature of infection and has been cleared for use for both children and adults. Previously, bacterial and viral infections were often clinically indistinguishable leading to overprescription of antibiotics, which are ineffective against diseases caused by viruses.
Overuse of antibiotics drives the emergence of antimicrobial resistance, a process whereby bacteria and viruses change over time and become resistant to medicines, making them harder to treat and increasing the risk of the severity of the illness and its ability to spread.
"[Antimicrobial resistance] is arguably today one of the biggest health care challenges of our time and it has exacerbated because of Covid," said Eran Eden, co-founder of MeMed, adding that it will continue to grow even after the pandemic subsides unless "we do something very dramatic to fight it".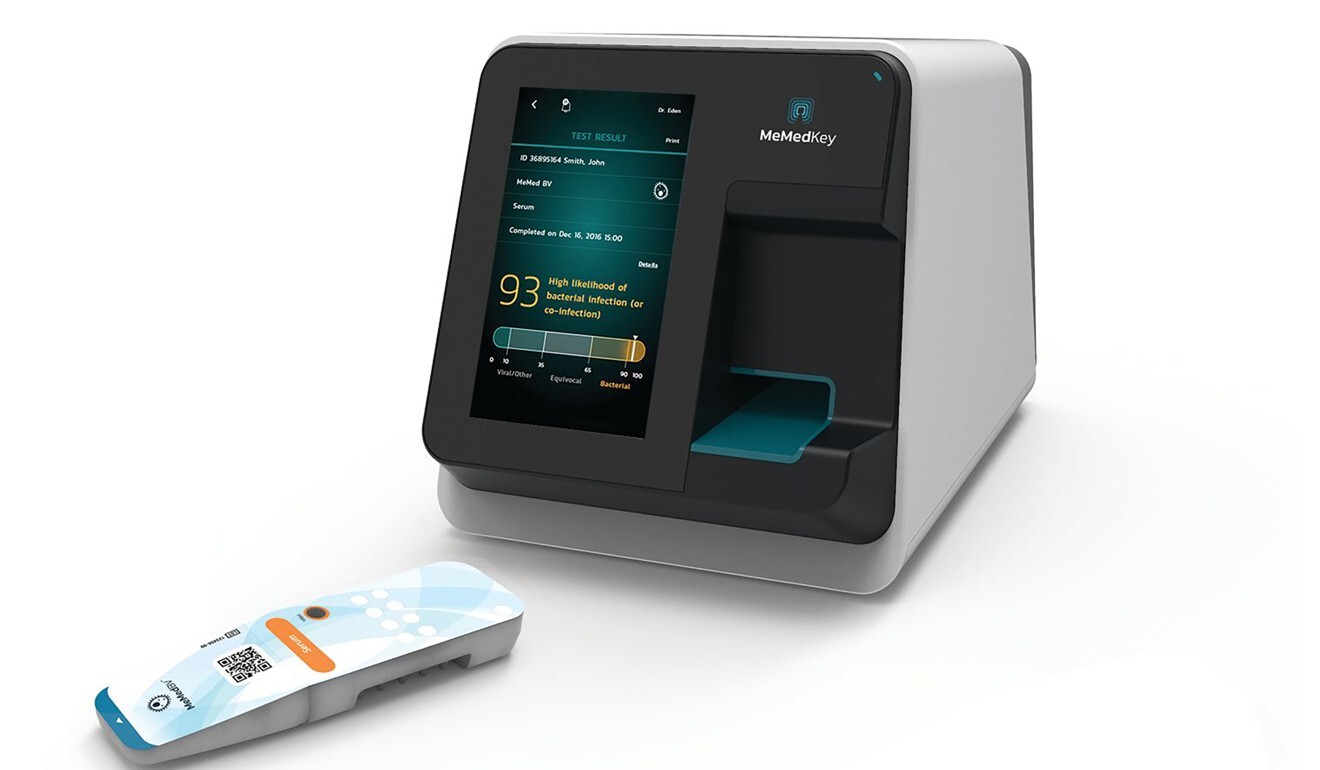 Launched in 2009 by Eden and Kfir Oved, MeMed has since received investments totalling US$100 million from venture capital firms. Horizon Ventures, MeMed's largest shareholder, bought its stake in 2013.
Eden, who is also the CEO, said he was confident MeMed will launch an initial public offering soon. "That's definitely one of the things that we're considering seriously with our partners, [including] Horizons," he said, without elaborating.
Given Horizon's stake in the company, Eden said MeMed BV will soon be available in Hong Kong and across China. Currently the technology is being used in Israel and has been approved for use in Europe.
Dr Adi Klein, director of paediatric division of Hillel Yaffe Medical Center in Israel, said MeMed's technology led to a change in the course of treatment for one of his patients.
"MeMed BV helped in early identification of a severe bacterial infection, that would otherwise be masked by viral PCR [polymerase chain reaction] detection," he said. A PCR test detects genetic material from a specific organism, such as a virus.
Dr Rich Bachur, professor of paediatrics and emergency medicine at Harvard Medical School, said the test would help reduce the unnecessary use of antibiotics.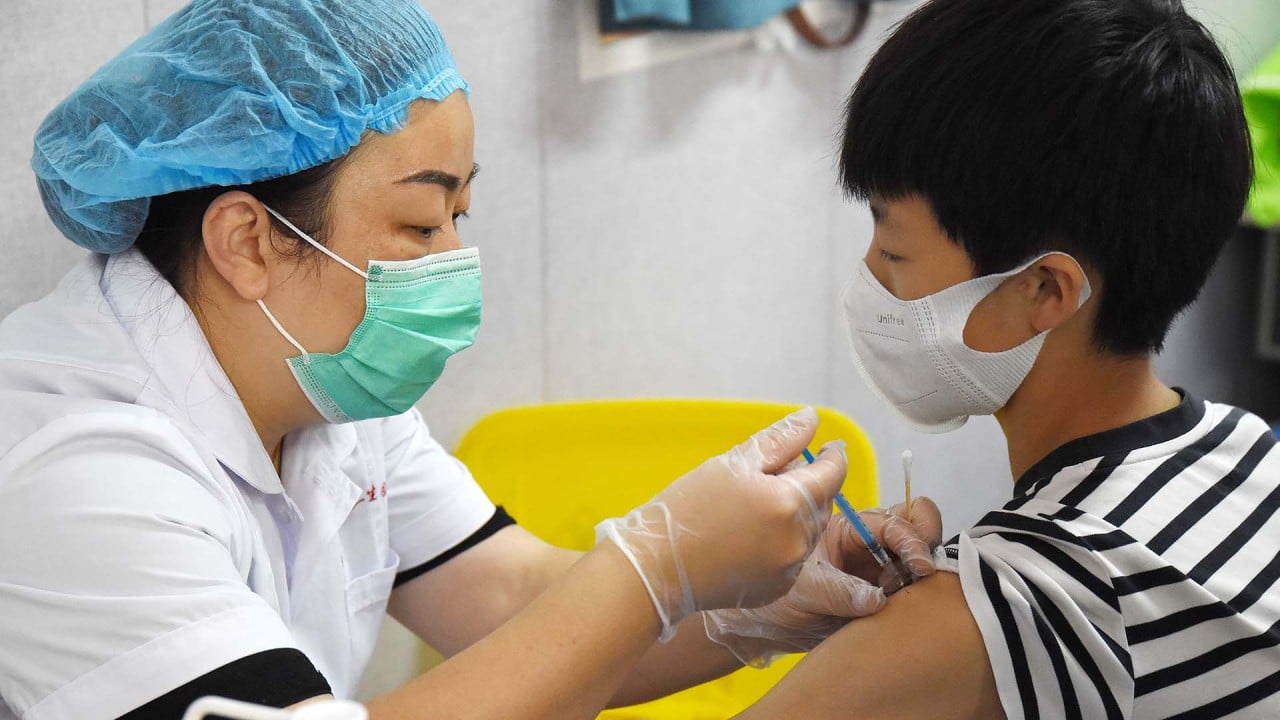 01:45
China administers nearly 2 billion Covid-19 vaccine doses as Delta variant appears under control
China administers nearly 2 billion Covid-19 vaccine doses as Delta variant appears under control
"This novel test offers promise to help differentiate those children with self-limited viral illness from those with possible bacterial infection, thereby supporting the judicious use of antibiotics," he said.
MeMed's test kit costs around US$100, but Eden said the company was aiming to roll out the test commercially at a scale that is cheaper than multiplex PCR testing, which is currently the most common method for identifying infections.
"We want to make sure that we make a good return on investment to our investors," Eden said. "But equally important, we want to make sure that there's wide access to the technology."