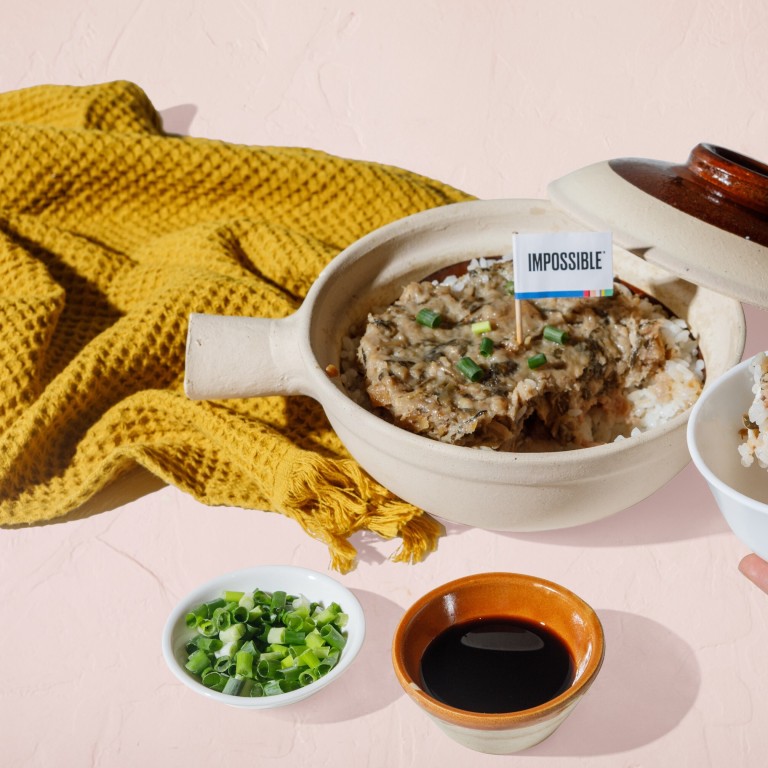 Hong Kong first in queue for taste of Impossible Food's plant-based pork, as Impossible Pork heads to Jollibee-owned Tim Ho Wan, ParknShop stores
Impossible Pork will be launched across 100 restaurants in Hong Kong on October 4
Plant-based foods industry set to be worth US$35.8 billion by 2027 from US$11.1 billion in 2019, according to Polaris Market Research
US plant-based meat company Impossible Foods launched Impossible Pork across 100 restaurants in Hong Kong, including Jollibee Foods Corporation's Tim Ho Wan, on Thursday.
Impossible Pork will be available from October 4 and its launch comes a year after
the company introduced Impossible Beef
in Hong Kong grocery stores. The new product is being rolled out on a mass scale in Hong Kong first and will be available in Singapore later this year.
"Pork is just so integral to the diet of people in Asia and in Hong Kong. When we were talking to both grocery stores and our existing partners for our burger products in Hong Kong, they were really pushing to get pork out as quickly as possible," said Dennis Woodside, president of
Impossible Foods
.
Concerns about animal cruelty, consciousness about the health benefits offered by plant-based diets and rising adoption of flexitarian lifestyles have contributed to the growth of plant-based meats. The plant-based meat industry will register a 15.8 per cent annual growth rate to reach US$35.8 billion by 2027, compared to US$11.1 billion in 2019, according to market and consultancy firm Polaris Market Research.
Impossible pork will only be available in restaurants and as ready-to-eat meals to begin with, but will be hit supermarket shelves in the coming months, Woodside said.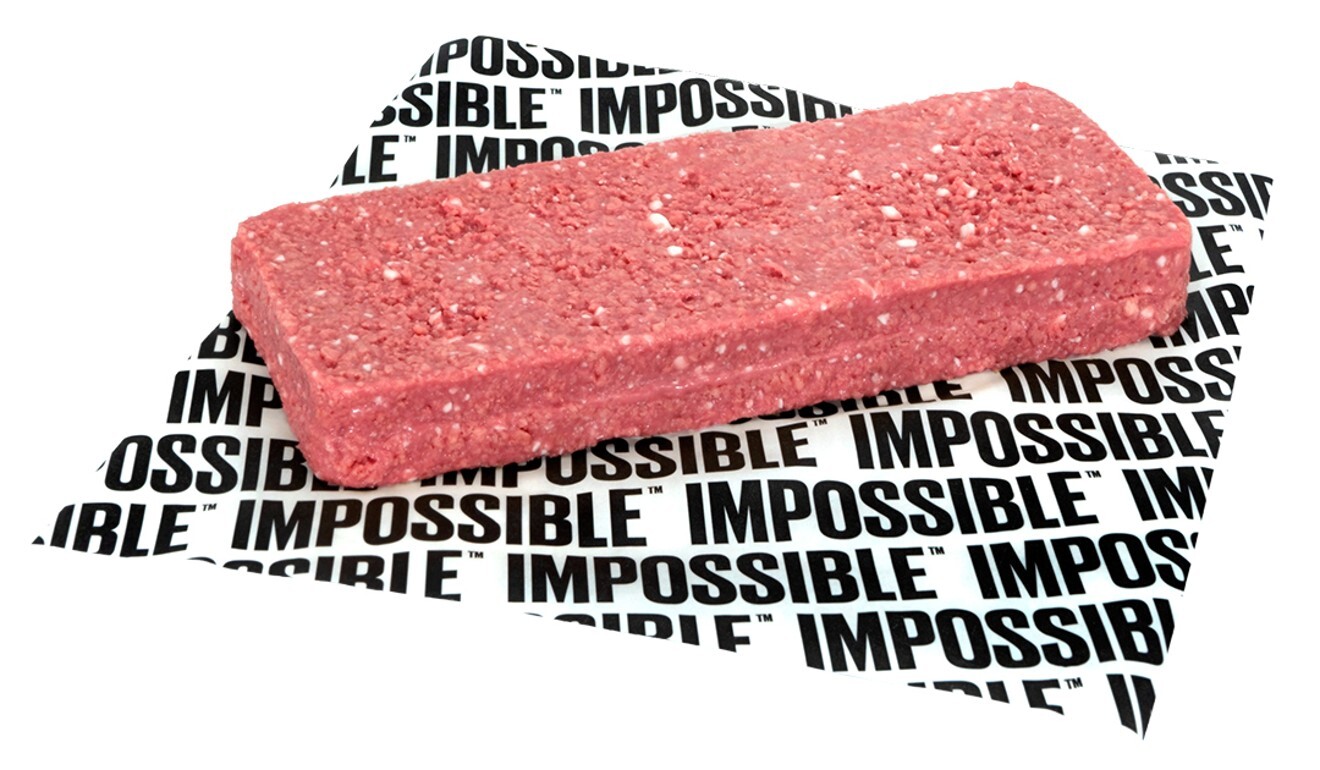 Hong Kong restaurants will use it in staple Chinese dishes, such as dan dan noodles at Little Bao. Tim Ho Wan will offer four new signature dim sum and rice dishes made using Impossible Pork and select stores of the groceries chain ParknShop will feature it in their ready-to-eat meals. MX of Maximus group will, meanwhile, launch an aubergine and Impossible Pork casserole.
Impossible Pork, which is
made from soy
, sunflower oil and coconut oil, is lower in saturated fat and calories, and has no cholesterol. Rather than move consumers to vegetarian lifestyles, alternative protein aims to deliver the same experience as eating real meat.
The best strategy is to "replicate what people love about meat" rather than completely change their habits, Woodside said.
Impossible Foods uses a special product called heme, which makes the company's alternative meat taste and cook like real meat. Heme is a molecule found in plants and animals, and is made through the fermentation of genetically engineered yeast.
01:44
Plant-based 'chicken' satay created in Singapore lab
Plant-based 'chicken' satay created in Singapore lab
Several start-ups are looking to create new ways of bringing soy and plant-based meat to the market without compromising on the taste of real meat.
"[Cell-cultured fish] promotes sustainable production. It does not require further catching or raising of fish and shortens long global fish supply chains, " said Carrie Chan, Avant's co-founder.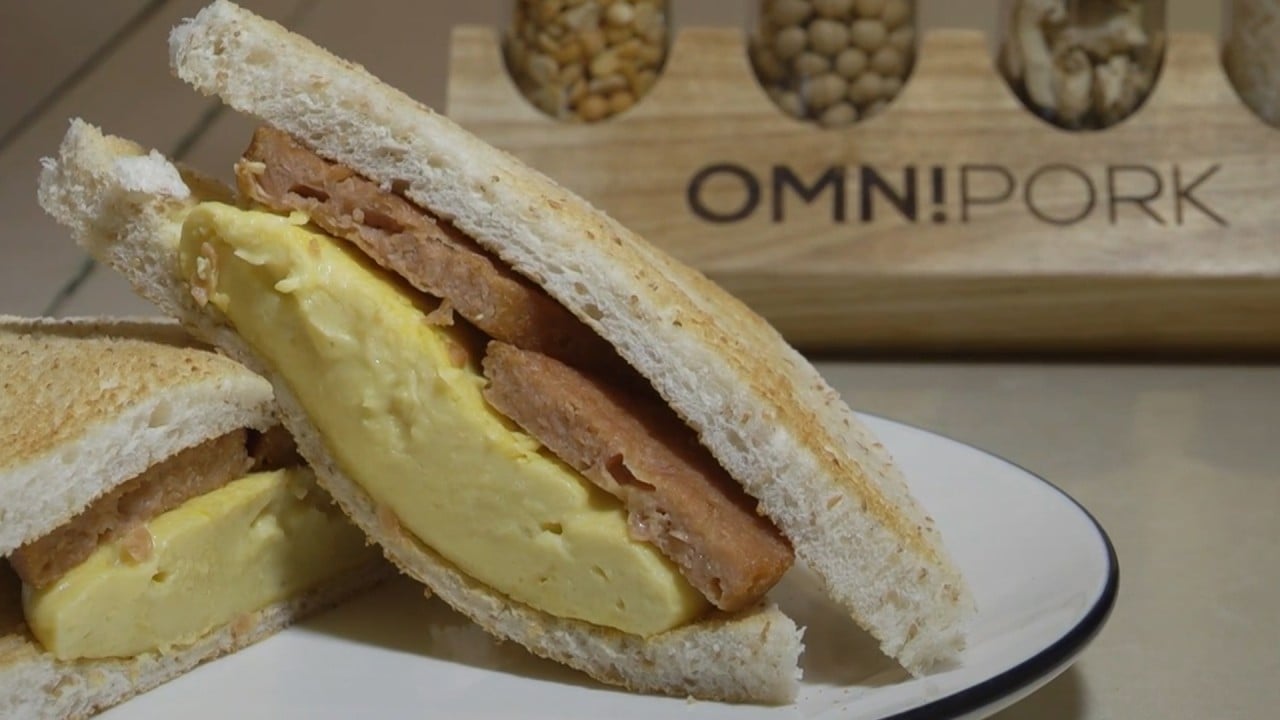 02:03
Vegan introduces plant-based luncheon 'meat' to Hong Kong
Vegan introduces plant-based luncheon 'meat' to Hong Kong
Cell-cultivated or cell-based meat refers to consumable meat products grown from animal stem cells and do not require any animal slaughter. The global cultivated meat industry could reach US$25 billion by 2030, according to a report released in June by management consultancy McKinsey & Company.
Cell-based protein start-ups raised more than US$360 million last year, a six-fold increase from the year before. Last year was a record year for the sector and the broader alternative protein industry, but the report said that more investment was still needed to supply the global protein demand.
Avant was aiming to sell its products for around US$150 a kilogram, with the target of reducing its price to under US$50 a kilogram in the next 12-18 months, Chan said.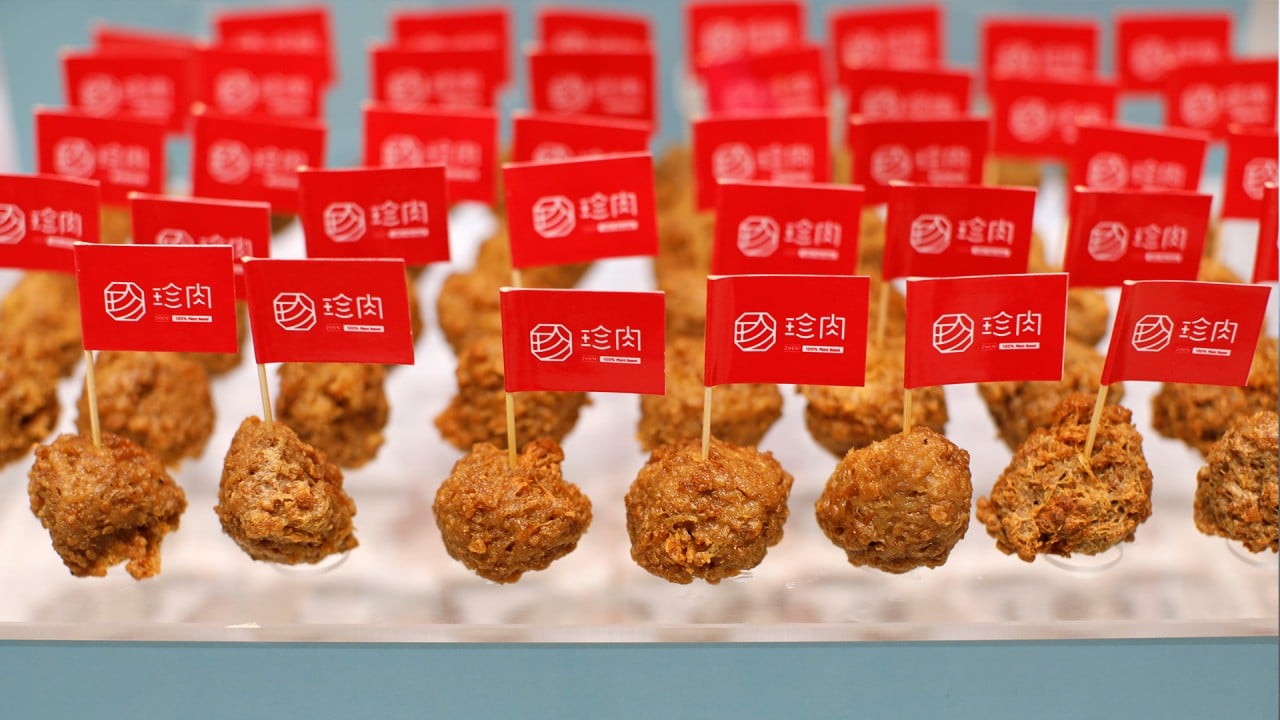 03:09
Chinese start-up launches plant-based meat as coronavirus fuels healthy eating trend
Chinese start-up launches plant-based meat as coronavirus fuels healthy eating trend
Singapore was the first country to approve the retail of lab-created meats, and cell-cultured chicken was launched to diners in December last year by Singapore-based start-up Eat Jun Inc.