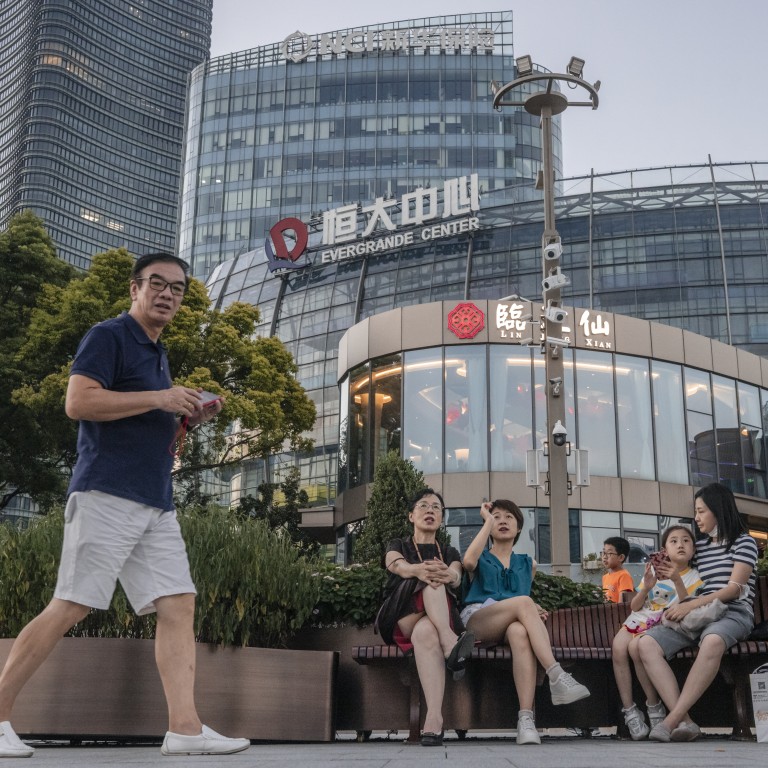 China Evergrande 'resolves' interest payment due on smaller of two bonds as it fights to avert debt default
The beleaguered developer's onshore unit said it had reached a 'resolution' affecting holders of 4 billion yuan (US$618 million) of notes due on Thursday
The unexpected move may help avert a default that could spill over to hurt the credibility of the world's second-largest capital market
The developer's flagship onshore unit, Hengda Real Estate Group, has "negotiated an off-exchange resolution" that will affect holders of 4 billion yuan (US$618 million) of yuan-denominated notes, Hengda said in a statement to the Shenzhen Stock Exchange. Interest on the instrument, yielding 5.8 per cent, is estimated at 232 million yuan, according to Bloomberg's data.
Hengda did not say with whom it had reached a resolution in its Wednesday statement.
The onshore note is the smaller of two debt instruments due for interest payments this week. Evergrande, with US$300 billion in total liabilities, has a dollar-denominated note that is due for an interest payment on September 23, estimated at US$83.5 million.
The surprise move, announced while Evergrande's Hong Kong-listed shares were not traded on a public holiday, should help to calm jittery nerves when the markets resume trading, as investors had been closely watching how the world's most indebted developer resolves its debt woes. Some investors have dubbed the crisis China's "Lehman moment", that may require a government bailout.
"Issuers reaching a resolution with bondholders outside the exchange is a fairly common practice in China's onshore bond market," said Ezien Hoo, a credit research analyst at OCBC Bank based in Singapore. "This means that even if the issuer does not pay on time, such deferment would pre-empt a payment default by the issuer."
For offshore investors holding Evergrande's US dollar bond, it remains unclear if the company can fulfil the rest of the coupon payment. The 8.25 per cent bond maturing in 2022 also comes due on Thursday, according to a research note by OCBC Bank.
A bellwether of China's high-yield property bond market, Evergrande has about US$19.2 billion of dollar-denominated bonds outstanding, issued by both the Hong Kong-listed entity Evergrande and an indirectly owned subsidiary, according to OCBC Bank.
Since July, international rating agencies such as S&P and Fitch Ratings have downgraded the company. S&P downgraded it to "CCC" from "B-", citing its worsening liquidity position.
This article appeared in the South China Morning Post print edition as: Crisis-hit Evergrande comes to a deal over bond