IPO
Get more with myNEWS
A personalised news feed of stories that matter to you
Learn more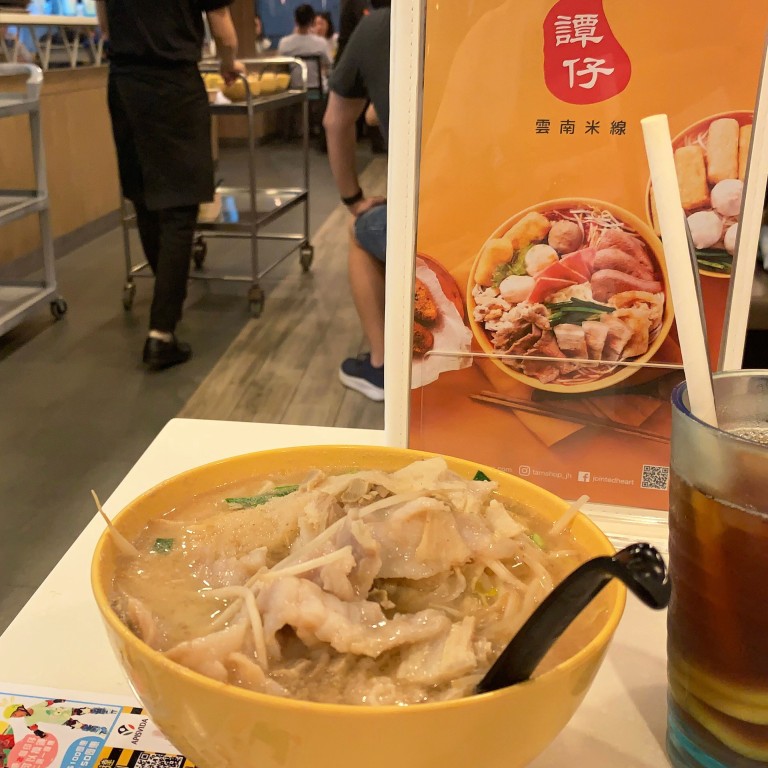 Owner of TamJai, SamGor rice noodle restaurants aims for HK$1.4 billion in Hong Kong IPO
Tam Jai International, which owns the popular TamJai and SamGor brands, aims to fund expansion of its restaurant network at home and abroad
Appetite for the shares will be warm, given the popularity of the restaurant chain and a recovery in the stock market, says Louis Tse of Wealthy Securities
Hong Kong restaurant operator Tam Jai International, which owns the popular
TamJai and SamGor chains
, has launched a HK$1.4 billion (US$180 million) initial public offering as the city's stock market staged a recovery.
The company, which has 156 restaurants, mainly in Hong Kong, said it would use a major part of the money raised to expand its
restaurant network in the city
, mainland China, Singapore and new markets like Australia and Japan.
"We want to promote the brands to overseas market," said Daren Lau Tat-man, chairman and chief executive of Tam Jai.
The company, which
specialises in rice noodles
, will also use the proceeds to expand the central kitchen systems and refurbish restaurants, Lau said during a press conference on Thursday.
Tam Jai plans to offer 335 million shares, of which 10 per cent will be for the Hong Kong public offering, with an indicative price range of HK$3.33 to HK$4.17, according to a statement on Thursday. The shares will start trading on October 7.
"Taking into account the popularity of the TamJai and SamGor brands, the response to the IPO will be not bad," said Louis Tse Ming-kwong, managing director of Wealthy Securities.
He expected a recovery in the stock market to boost the appetite of investors too.
Hong Kong stocks jumped
by the most in almost a fortnight as trading resumed on Thursday after a holiday break, with property and tech companies leading the charge. The Hang Seng Index climbed 1.2 per cent to 24,510.98 from Tuesday's level at the close.
"The stock market in Hong Kong should become more stable, and that's good for new IPO subscriptions," said Tse.
Despite the disruptions, Tam Jai managed to sustain growth in its number of restaurants and generate relatively stable revenue, the company said. The number of restaurants has increased by 45.8 per cent to 156 since April of 2018.
The company's revenue increased from HK$1.69 billion for the year ending March 31, 2020, to HK$1.79 billion for the year ending March 31, 2021. Net profit rose to HK$287.8 million from HK$190.9 million last year.
According to Euromonitor, the fast-food restaurant market in Hong Kong is forecast to grow at a compound annual growth rate (CAGR) of about 11.8 per cent from HK$16.9 billion in 2020 to HK$29.5 billion in 2025 in terms of revenue, outpacing the casual dining market and the consumer food service industries.
In 2017, Tam Jai was acquired by Toridoll Holding, Japan's biggest operator of noodle shops and eateries.
This article appeared in the South China Morning Post print edition as: Restaurant firm eyes HK$1.4b in city offering