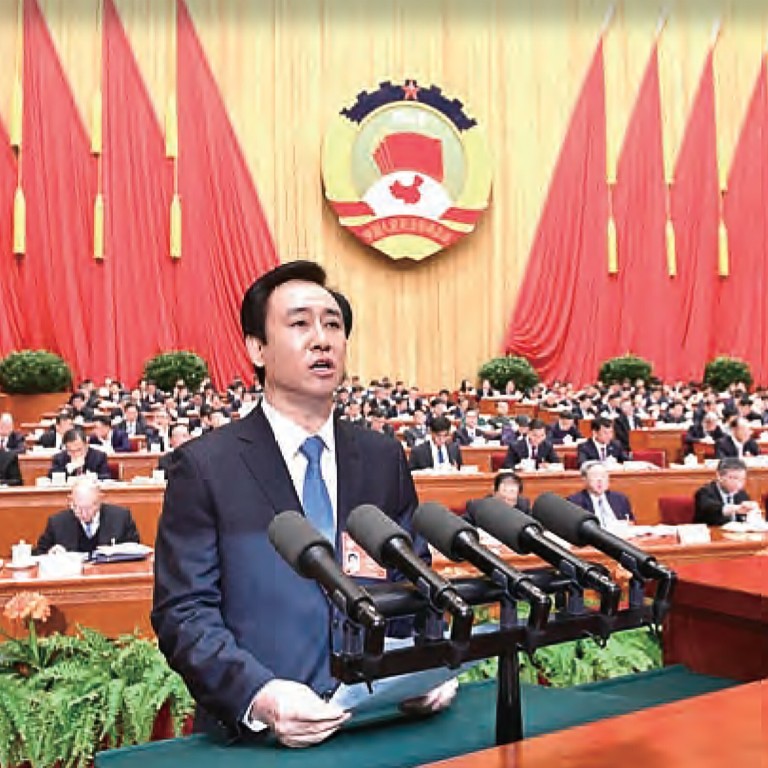 China Evergrande: from 'controlled demolition' to near-certain default and state takeover, money managers outline views on unfolding debt crisis
Evergrande has slumped 82 per cent this year, wiping out almost US$20 billion of value, while its offshore bonds tanked to distressed levels
Global fund managers see a range of outcomes amid official silence, with most citing the need to prevent social disorder from angry customers
Lombard Odier: 'a controlled demolition'
Restructuring is a foregone conclusion given its well-known fragilities and dependence on unsustainable, short-term financing, Asia macro strategist Homin Lee said in a report on Tuesday. Evergrande's status as a private enterprise precludes any direct state intervention to fulfil the obligations of stock and bond investors, he added.
"Evergrande's situation is a 'controlled demolition'," Lee added. "The systemic implications are limited. Prices should stabilise once Beijing's decisions on the troubled property developer become clear.
"The company has been in a category of its own in terms of extremely aggressive financing tactics. Evergrande maximised its loan allowances from banks (even acquiring a small bank for that purpose), used presales as a de facto financing channel, and increased dependence on short-term commercial bills to nearly 30 per cent of its liabilities.
"Evergrande's outlier status also matters for our assessment of contagion risk, as the magnitude of the problem is not as severe for other property developers that are frequently grouped with the troubled firm.
"We are confident that the government's post-default intervention will be effective, because the alternative is a scenario of millions of angry homebuyers. Any failure to deliver the promised new homes to these investors could spark a politically destabilising event."
The Geneva-based private bank managed about US$341 billion of assets at the end of 2020.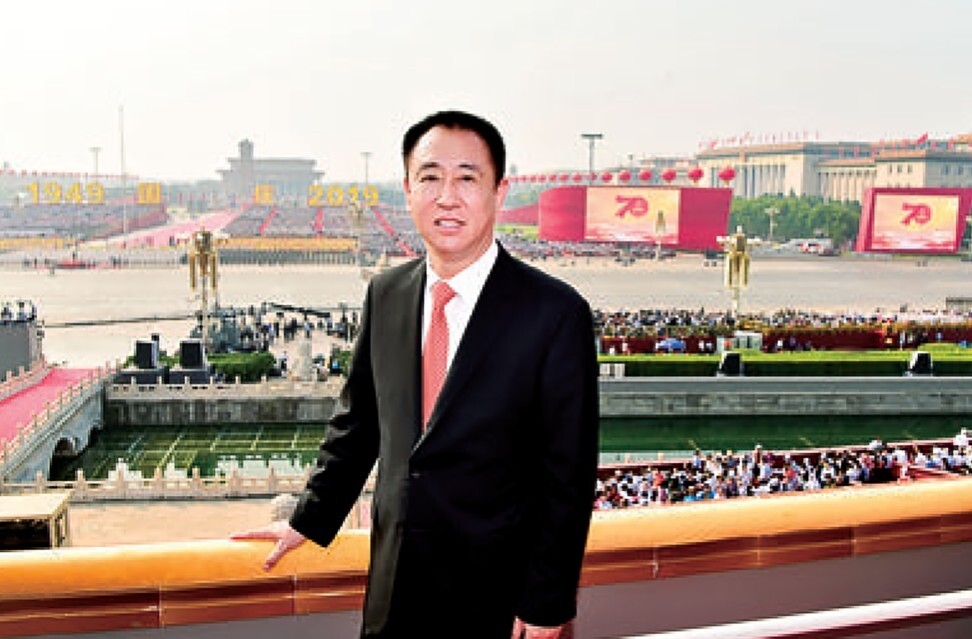 Schroders: state facilitation to prevent spillover effects
Some form of "government facilitation" can be expected to maintain order during a debt restructuring or potential default, managers at the UK-based fund manager said in a September 22 report.
Evergrande sold more than US$100 billion worth of properties in a year. Its default could drag down many of its business counterparts in the supply chain and elevate bad loan ratios while a delay in home delivery could have social implications as well, it added.
"This default has been widely predicted and we believe will have been at least partly anticipated by the Chinese authorities. We therefore believe that government intervention to prevent a disorderly collapse is very likely.
"We expect the government to divide Evergrande's projects and ask state-owned enterprises or quasi-SOEs to take over. This is already happening, for example, in Shenzhen. Banks may have to take impairments against their loans but, in the long run, losses should be limited as loans should mostly be collateralised. Finally, provincial authorities will also likely support Evergrande's contractors and suppliers."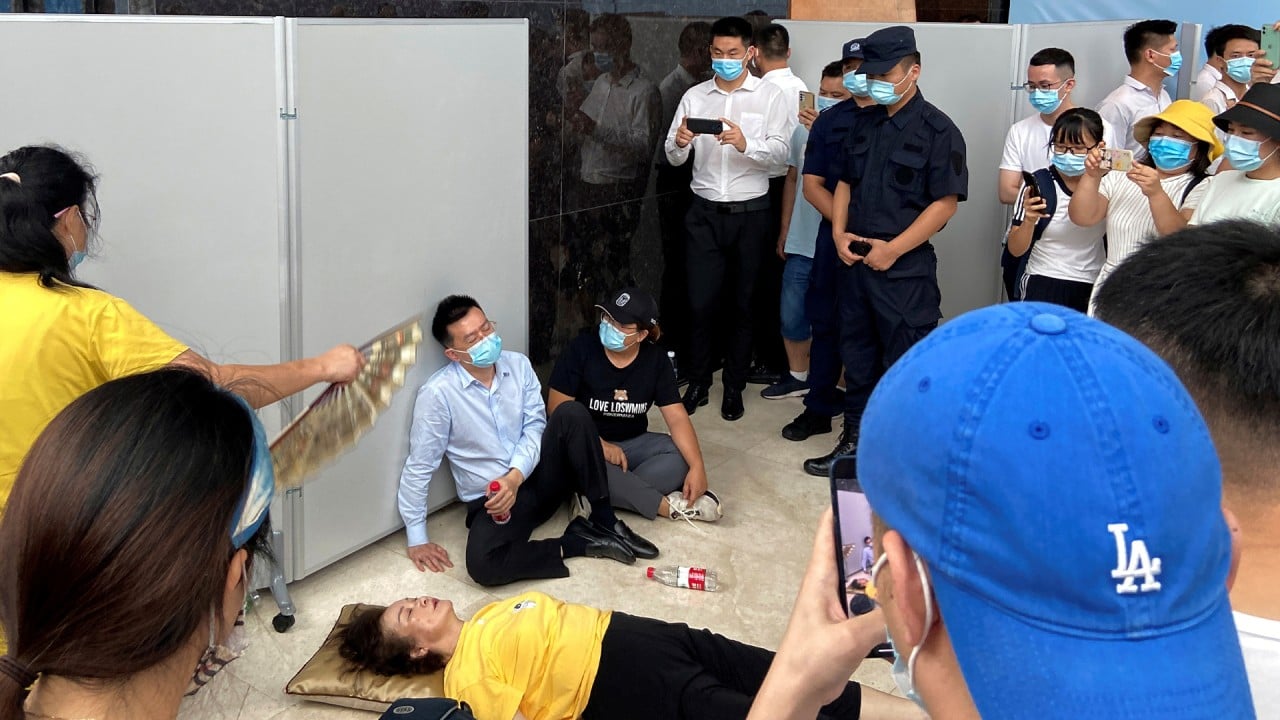 02:28
Angry protest at headquarters of China Evergrande as property giant faces liquidity crunch
Angry protest at headquarters of China Evergrande as property giant faces liquidity crunch
Schroders, which manages about US$967 billion of assets globally, holds an unfavourable view on the Chinese property sector due to high regulations with tightening policies. Efforts to deleverage the industry could also strain liquidity in the industry, it said.
Neuberger Berman: little doubt on default
There is little doubt that Evergrade will default on its debt, despite its efforts to stay within the "three red lines" rules, Rob Drijkoningen, co-head of emerging markets debt, said in a note published on Tuesday. Bondholders and bank creditors will face a long restructuring process with uncertain recovery prospects, he added.
"We think authorities will be quicker to act to protect homebuyers, SME suppliers and employment so as to ensure social stability. This is a unique characteristic of China seen in many recent default cases.
"We do not expect a reversal of policy that will allow developers to re-lever, but we expect measures to stabilise property sales and to ease working capital funding so that properties under construction can be delivered to homebuyers."
Authorities might consider measures like easing mortgage disbursements, easing working capital credit to developers and getting SOE developers to take over Evergrande projects, he added.
Neuberger Berman manages about US$402 billion of assets globally.
Union Bancaire Privee: Uncontrolled default?
While Evergrande accelerated efforts to cut its debts since the introduction of the "three red lines" in 2020, its late payment of suppliers and interest on loans have led to rising concerns amongst investors, senior economist Carlos Casanova said in a report on Friday. Without access to fresh funding, it will be challenging to pay suppliers, finish projects or raise income, he added.
"Evergrande is not facing any dollar or yuan bond maturities till 2022, but it has coupon repayments in September and every month until the end of this year. Most analysts point to a 'guided default' taking place, where Evergrande would undergo an orderly liquidation of assets while authorities direct banks to extend loans for the firm to complete ongoing projects.
"It is not yet clear if the government would bail out the company in case things deteriorate further. Direct financial support would contravene [Beijing's] policy objectives, resulting in more moral hazard.
"The possibility of an "uncontrolled default" needs to be monitored closely, as the contagion risks pose domestic and global systemic threats.
"In sum, while the authorities need to walk a tight line between growth and reform, they will be the ones to blink first. In the meantime, a more cautious and highly selective approach is warranted," he added.
UBP overseas about US$174 billion of clients' assets worldwide.