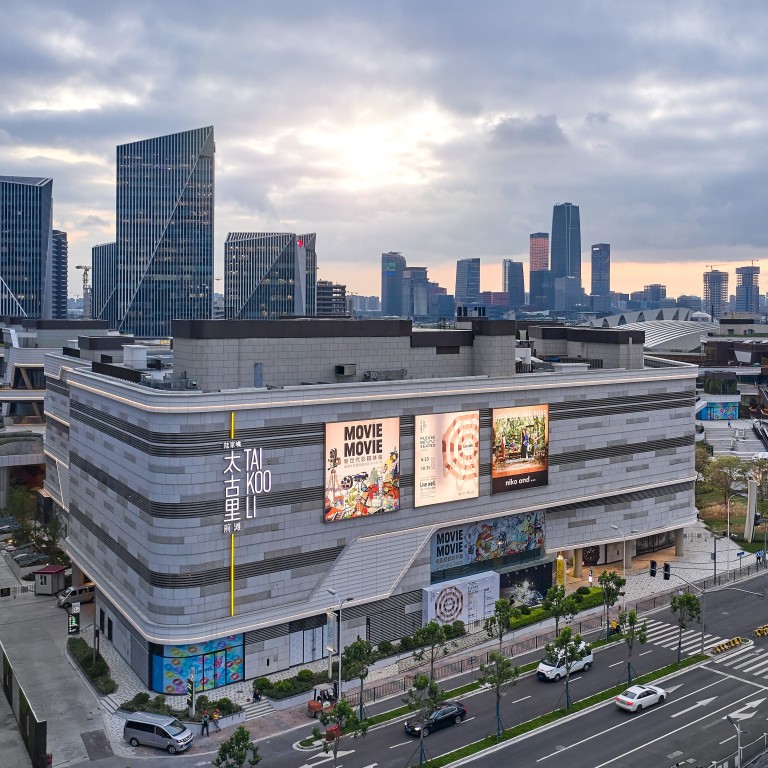 Cartier, Dior gravitate to Swire Properties' Taikoo Li retail complex in Shanghai's emerging business district
Swire Properties opened its second mass market complex in Shanghai's Qiantan area, drawing big names like Cartier and Dior to the brand new shopping landmark
The 120,000 square metre Taikoo Li Qiantan complex has 250 stores, from fashion to dining and entertainment to lifestyle
Swire Properties opened its second mass market commercial property in Shanghai's emerging business district, drawing international brands ranging from Cartier to Dior to the city's newest shopping landmark.
The 120,000 square metre Taikoo Li Qiantan complex, with 250 stores spanning fashion, dining, entertainment, health and lifestyle, and arts and culture, officially opened in Qiantan on Thursday. The complex in the Pudong New Area is dubbed as Shanghai's "second Lujiazui".
It is Swire Properties' third Taikoo Li project on the mainland, which the Hong Kong-listed company has jointly developed with state-owned Lujiazui Group. The Taikoo Li brand is renowned for its open-plan and lane-driven architecture design. Situated near the site of the 2010 World Expo, the complex features a wide expanse of open green space and lanes across the ground level and rooftop.
"We are confident that Taikoo Li Qiantan will help to transform Pudong as a famous shopping circle in the years to come, further elevating Shanghai's global influence as an international consumption hub," said Tim Blackburn, chief executive of Swire Properties.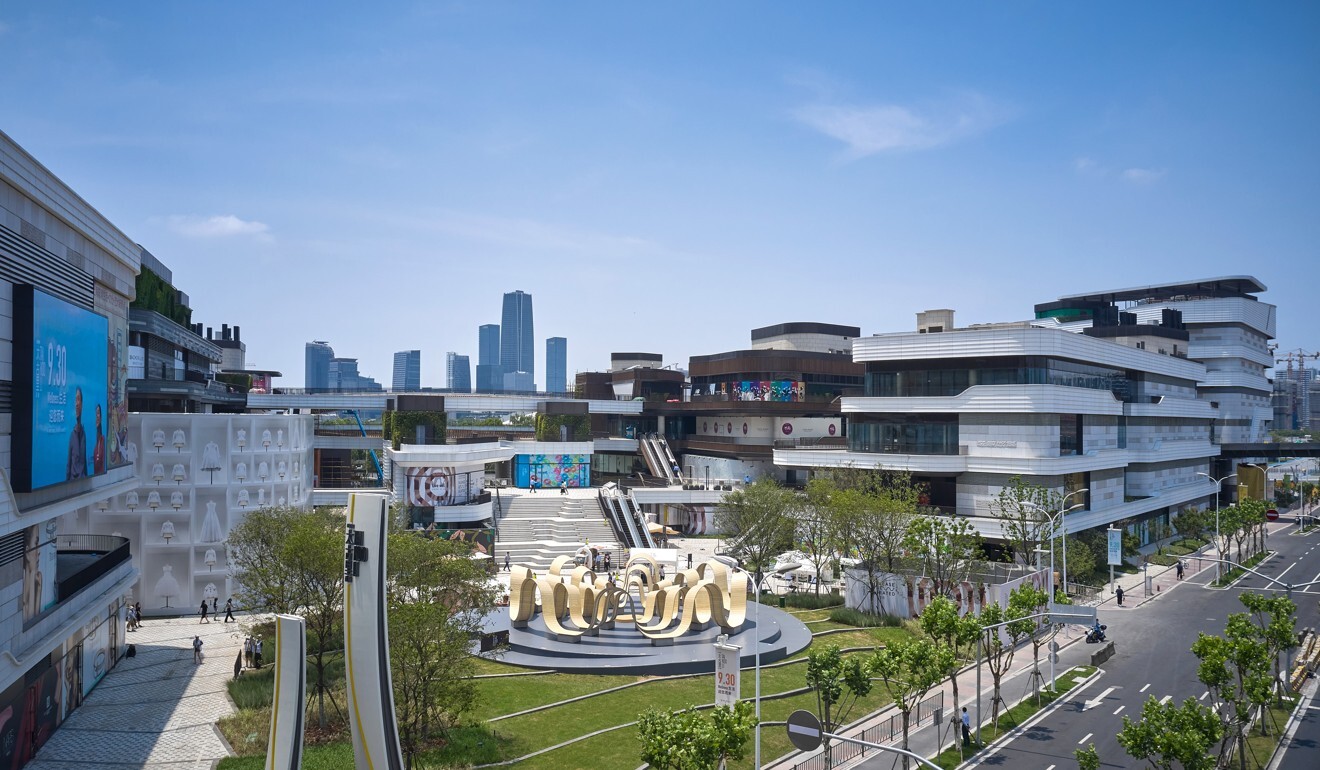 Some 20 brands have opened their first store in the country, including skateboarding brand Avenue & Son, while Starbucks chose the location to set up its first Greener Store Lab outlet.
Qiantan is some 12km south of Lujiazui, known as China's Wall Street, where the Shanghai stock and futures exchanges are located.
The Shanghai municipality envisions creating a new bustling commercial district at Qiantan, which will be in line with the standards set by Lujiazui.
"China's economy and real estate market witnessed a strong recovery after the Covid-19 pandemic," said Sam Xie, CBRE China's head of research.
He added that rental demand for properties from office to retail to logistics have risen sharply, noting that China's consumer market has shown strong resilience, particularly in big cities like Shanghai.
In Shanghai, the mainland's financial and commercial capital, retail sales from January to August jumped 22.2 per cent year on year to 1.18 trillion yuan (US$182.7 billion).
CBRE said its data showed that an additional 2.5 million square metres of retail space in China's 18 key cities were absorbed in the first half of 2021.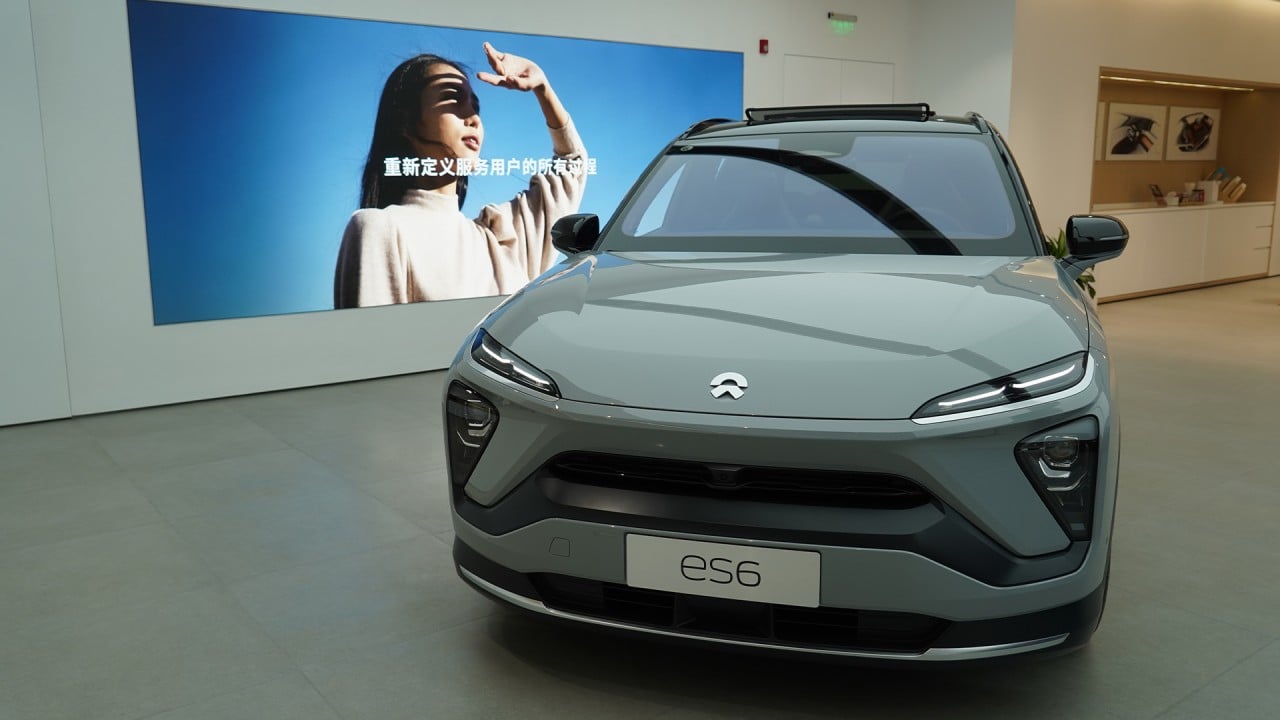 02:52
Luxury shopping centres open new battleground for China's electric car makers
Luxury shopping centres open new battleground for China's electric car makers
Pudong, on the eastern bank of Huangpu River, was mostly paddy fields and vegetable farms as recently as the early 1990s. The area has been developed over the last three decades into a showcase of China's breakneck economic growth.
The area covering more than 1,200 sq km is inhabited by 5.7 million residents, about a fifth of Shanghai's total population.
Swire Properties said it would continue to explore retail-led investment opportunities in the mainland's tier-one and emerging tier-one cities.
The developer now has six completed mixed-use developments in Beijing, Guangzhou, Chengdu and Shanghai.
In Shanghai, it also has the HKRI-Taikoo Hui on Nanjing Road West, a project it co-developed with Hong Kong company HKRI.
This article appeared in the South China Morning Post print edition as: Swire Properties opens second shopping centre in Shanghai's Pudong area