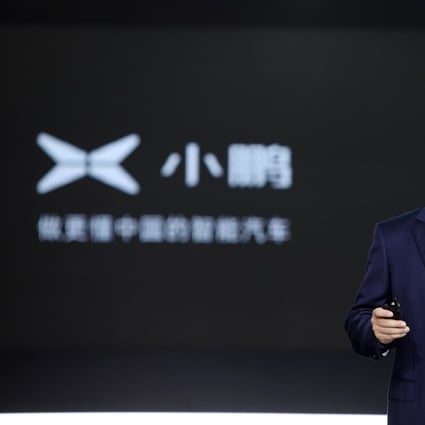 CEO He Xiaopeng says Xpeng's approach to mobility solutions is the cornerstone of its long-term competitive edge. Photo: Simon Song
China EV war: Xpeng plans to upstage Tesla, local rivals with first full-scenario driver assistance tech system in 2023
Xpeng plans to unveil its updated Xpilot 4.0 system in 2023, providing drivers with full-scenario support by then
The Chinese EV maker ranked first in a JD Power survey in August of car owners on their experience with 42 in-vehicle technologies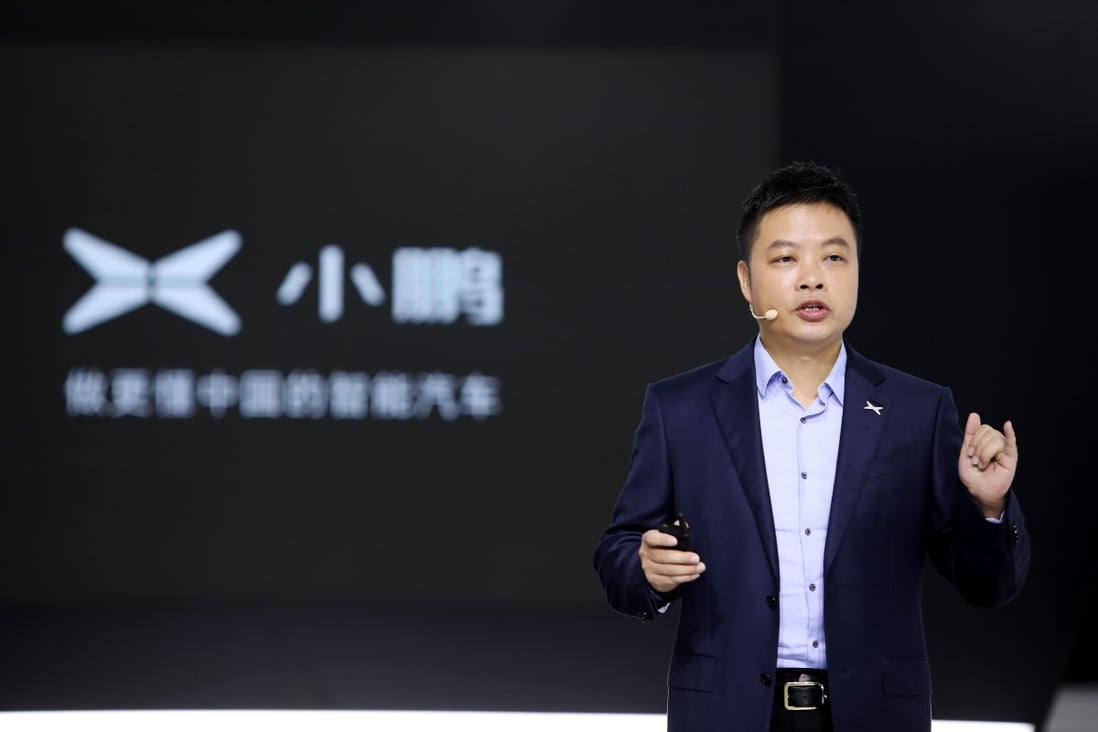 CEO He Xiaopeng says Xpeng's approach to mobility solutions is the cornerstone of its long-term competitive edge. Photo: Simon Song
Xpeng Motors, which beat Tesla in a recent JD Power survey of electric cars on in-car technologies, is raising its game on autonomous driving with a full-scenario driver assistance system by the first half of 2023.
The Guangzhou-based smart electric vehicle (EV) start-up is likely to be the world's first company to offer point-to-point driver assistant functions from vehicle switch-on to parking with an updated version of its Xpilot system, according to some industry analysts.
Co-founder and chief executive He Xiaopeng said on Sunday that the carmaker would accelerate the development process to mass produce vehicles fitted with the latest digital technologies to stay ahead of competitors in the future of mobility.
"Our exploration of more efficient, safer, carbon-neutral mobility solutions goes far beyond just smart EVs," he said at the company's Tech Day virtual briefing. "It is the cornerstone of our long-term competitive advantages."
Driver assistance system is a preliminary technology to autonomous driving, which typically uses algorithms to analyse real-time traffic data transmitted by on-board sensors. Environment-detection sensors can help a vehicle decide whether to pass a slow-moving car but still requires human intervention.
Founded in 2015, Xpeng is backed by e-commerce giant Alibaba Group Holding which also owns the South China Morning Post and smartphone maker Xiaomi Corp. It ranked No. 1 ahead of Tesla in an August survey by JD Power of car owners on their experience with 42 in-vehicle technologies.
Xpeng will unveil its updated Xpilot 4.0 system in 2023, which provides full-scenario support to drivers. The current 3.0 version, unveiled earlier this year, has navigation guided pilot (NGP) functions on highways and has recorded 11.98 million kilometres of driving.
"Xpeng has the ambitions of assembling the most intelligent cars in the world," said Gao Shen, an independent industry analyst in Shanghai. "Xpilot 4.0 will probably become a milestone for the automotive industry's push for building full self-driving cars," echoing reports by trade media about its pioneering move.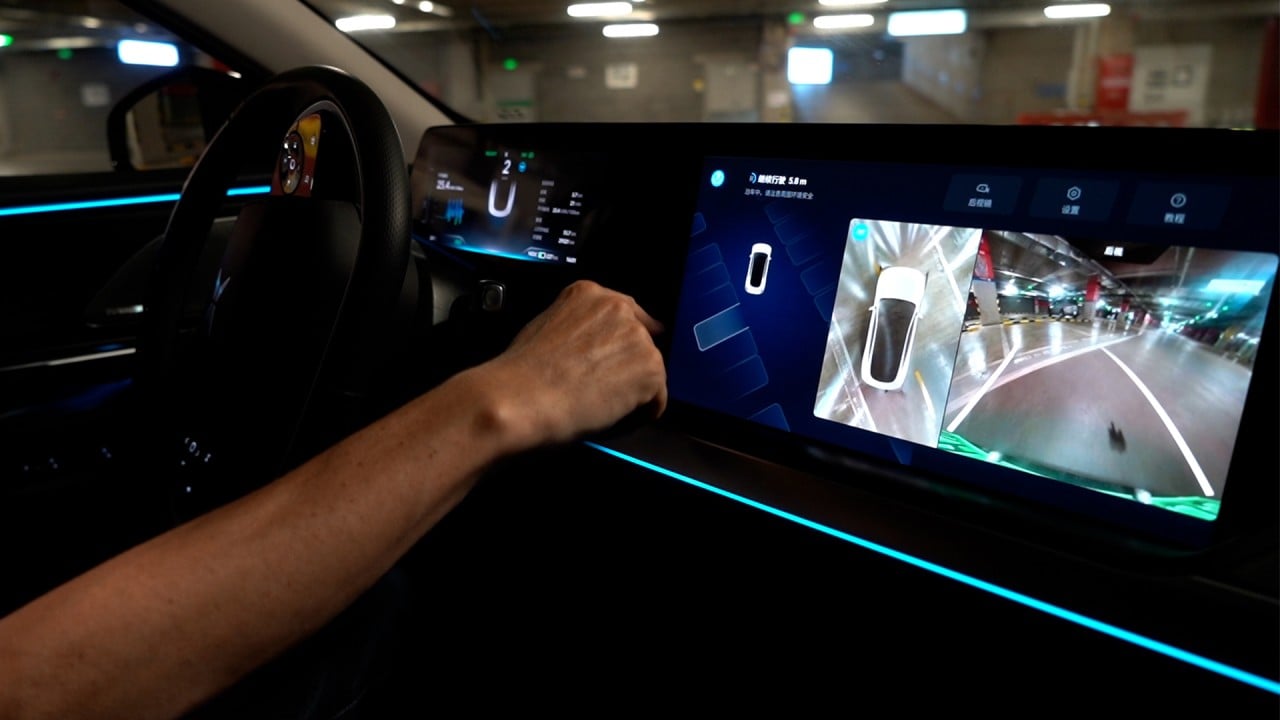 02:18
Chinese XPeng electric car can drive and park by itself
Until then, the company intends to introduce the 3.5 version in the first half of 2022, providing driver assistant technology on the roads in urban areas. Owners of Xpeng's P5 sedan, the world's first Lidar-guided smart car, will be able to handle several city-level scenarios, including self-parking and the ability to read traffic lights.
Lidar uses near-infrared light to detect objects around a vehicle, relaying information and three-dimensional images of potential obstacles from cars to traffic lights to pedestrians in a diverse environment.
The Xpilot 4.0 will be built on a comprehensive hardware upgrade, supported by two Orin-X autonomous driving system-on-the-chip units, 8-million-pixel front-view binocular camera and 2.9-million-pixel side-view cameras. said XinZhou Wu, a vice-president of autonomous driving at XPeng Motors. It will also have a highly integrated and expandable domain controller.
This article appeared in the South China Morning Post print edition as: Xpeng Motors ups its game on driverless systems