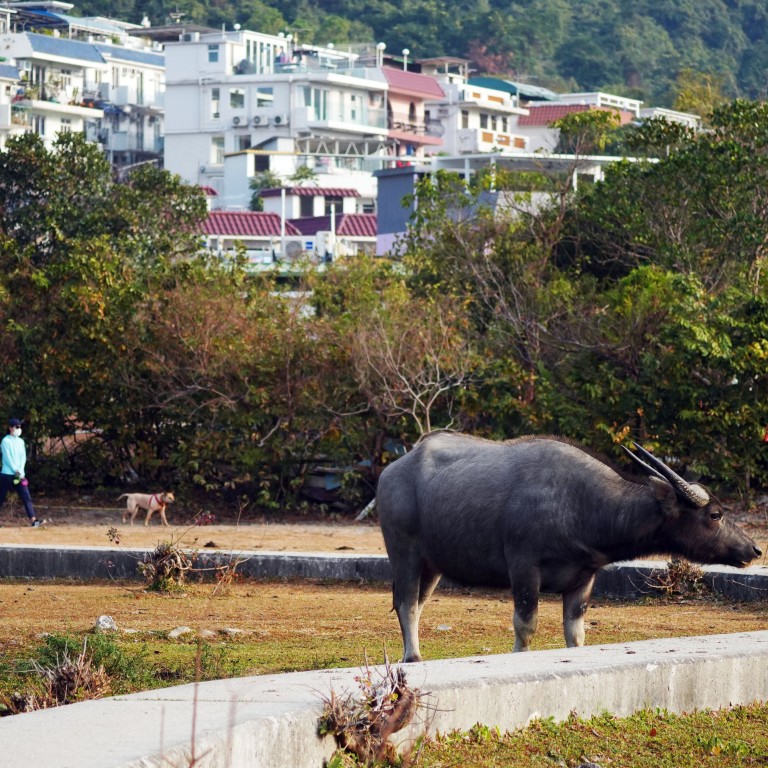 Lantau's popularity grows among bankers, lawyers looking to rent luxury property as pilots desert the island
Rents of high-end homes in Lantau have fallen by 10 to 15 per cent since the first quarter of last year, according to Knight Frank
Swire Properties says there is huge interest from prospective clients looking to lease homes at its Ham Tin Villas luxury project in Pui O, Lantau
Local residents, bankers and lawyers have replaced pilots as top renters of luxury property in Lantau amid diminished prospects in the aviation industry, according to property agents.
Rents of high-end homes in Lantau, the preferred location of aviation sector employees owing to its proximity to the city's airport, have declined by 10 to 15 per cent since the first quarter of last year, after the Covid-19 pandemic led to massive job losses in the industry as Hong Kong closed its borders to international travellers to contain the spread of the virus, according to property consultancy Knight Frank.
"Previously, a majority of luxury projects in Pui O [Lantau] was leased by airline industry workers, [but] now only about 10 per cent of these units are occupied by pilots," said Alice Leung, an agent at Lantau-based property agency Findley Leung Group. "Now, we have a diverse group of people looking at luxury homes in Pui O, including bankers and other local residents."
Before 2020, some 80 per cent of the homes in Lantau were rented by airline industry staff, due to its proximity to the airport in Chek Lap Kok. In the past six months, Leung said her agency has helped many bankers, lawyers and businessmen to both rent and buy property.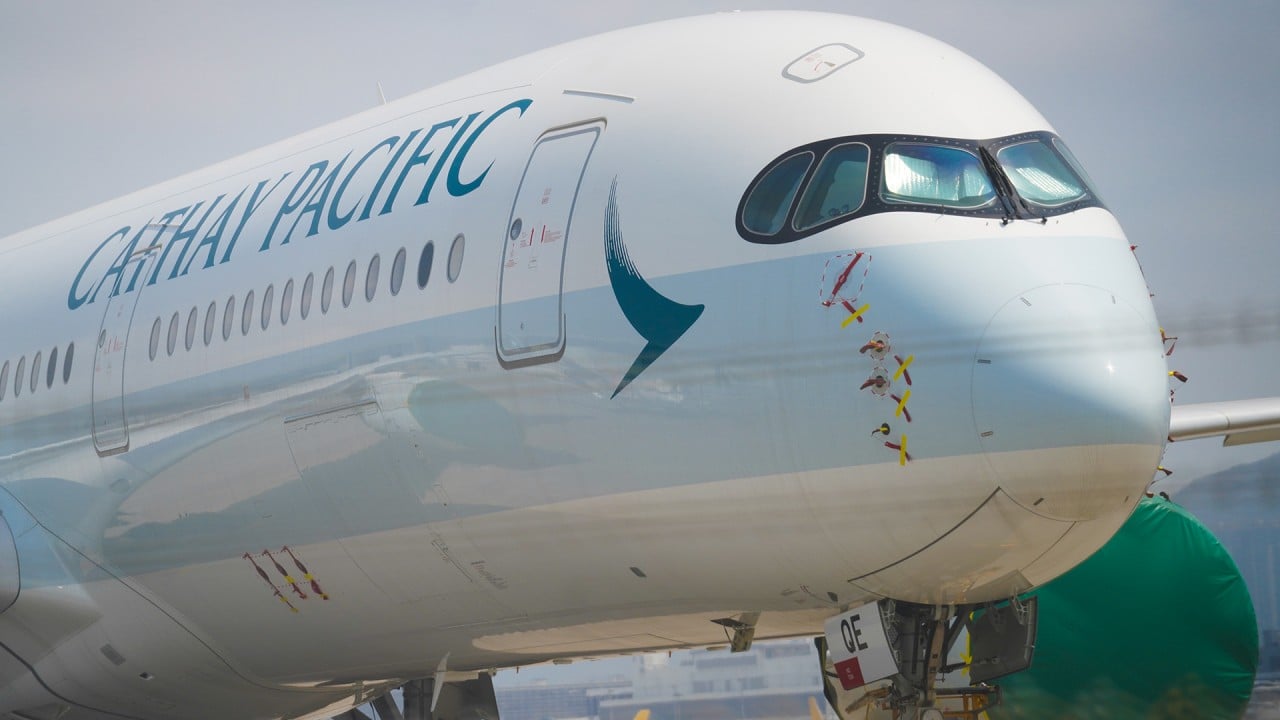 02:17
Hong Kong's Cathay Pacific Airways reports US$977 million loss in first half of 2021
Hong Kong's Cathay Pacific Airways reports US$977 million loss in first half of 2021
Cathay Pacific
had announced a record 5,900 job cuts last year as Hong Kong's flagship carrier struggled with border restrictions and strict quarantine requirements. This year, the group's workforce has been further reduced by 2,500 to 23,100. Those who were retained had to agree to steep pay and benefits cuts, impacting the ability of high-earning staff like pilots to lease luxury homes.
Global banks have urged Hong Kong to
drop its zero-Covid policy
, saying the city risks losing its international status if it does not develop and communicate a clear exit strategy from the current zero-case approach. The Asia Securities Industry and Financial Markets Association, representing 150 banks and asset managers, said its members could leave the city as the current environment made it difficult for them to operate here.
However, Hong Kong's strict travel and quarantine policies, which includes a hotel quarantine of up to 21 days, have helped the city to achieve almost zero infections in recent months.
Pui O, a 20-minute drive from Tung Chung MTR station, is also the location of Swire Properties' latest luxury development. The Ham Tin Villas comprises nine, three-bedroom detached houses ranging from 1,500 square feet to 1,700 sq ft and a 3,700 sq ft garden. The homes are available for lease at HK$75,000 (US$8,300) a month, according to the developer.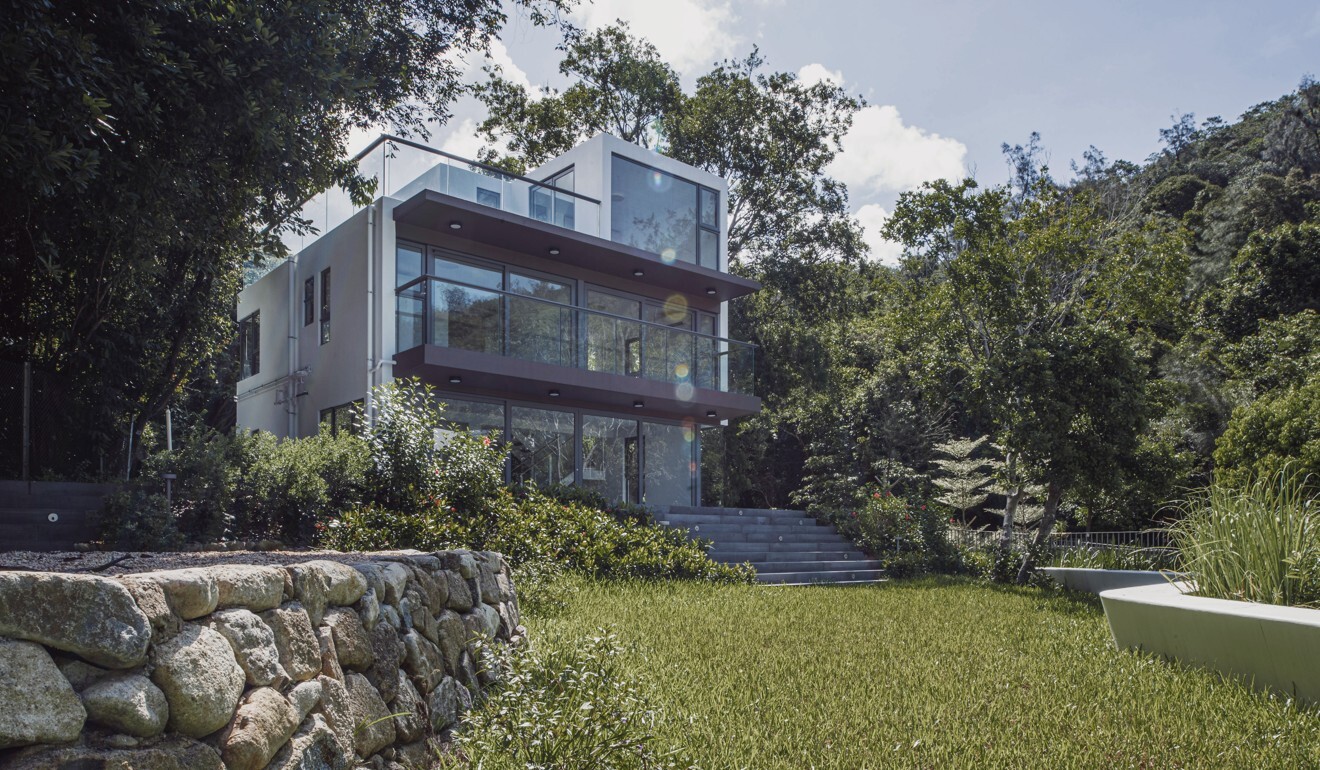 "Our target tenants include residents in South Lantau and from other districts who desire a living environment that is connected to nature and pursue wellness and outdoor activities," said Adrian To, director of residential at Swire. "We have been receiving enquiries from diverse groups of potential customers. Two out of the nine houses have been leased and we have been receiving enquiries from many interested parties who appreciate living in nature."
Property agents expect real estate prospects in the area to pick up once the city reopens its borders to overseas visitors, boosting the aviation and travel and tourism industries.
"Developers remain optimistic over the longer term in this area, given the existing infrastructure and pipeline development such as government's tourism and economic plan to upgrade Lantau as well as the plan of building an artificial island known as 'Lantau Vision Tomorrow'," said Martin Wong, director and head of research and consultancy for Greater China at Knight Frank.
Rents in Lantau will rise by as much as 10 per cent in the coming months, he said.