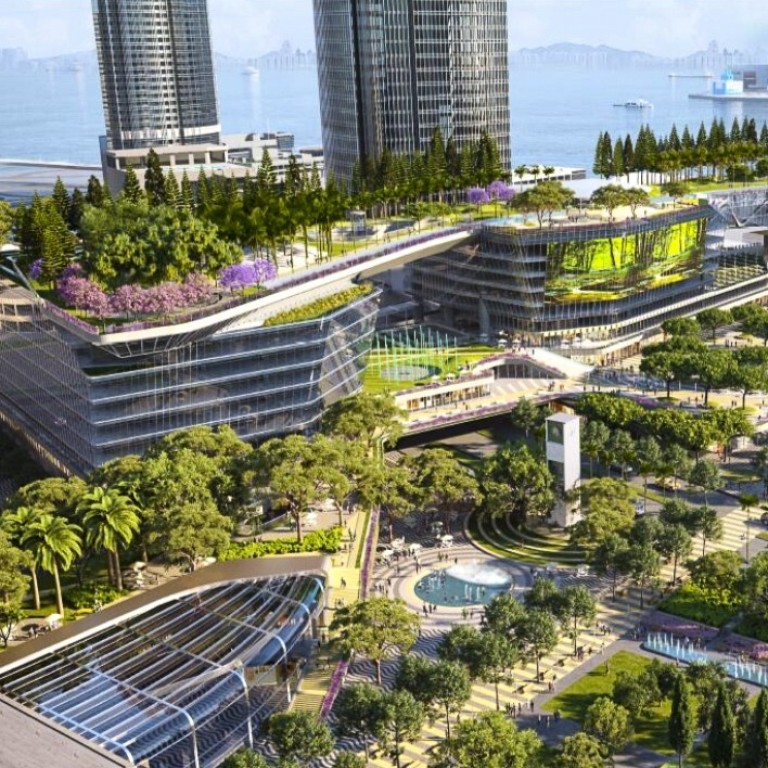 Henderson confident of delivering world-class landmark at Central harbourfront, dismisses dividend payment fears
Henderson beat five other rivals for a 50-year land grant for New Central Harbourfront Commercial Site 3 with a record bid of US$6.5 billion
Henderson vice-chairman Colin Lam says they are open to discussions with other parties who would be interested in jointly developing the project
Henderson Land Development said it has deep pockets to develop a prime harbourfront site in Central into an iconic landmark.
The city's third-largest developer by market value on Wednesday won the bid for a 50-year land grant of
New Central Harbourfront Commercial Site 3
for a record HK$50.8 billion (US$6.5 billion), beating five contenders in the government's "two-envelope" tender.
"We would sign the cheque immediately if we were asked to pay the HK$50.8 billion tomorrow. It is not a problem," said Colin Lam Ko-yin, vice-chairman of Henderson, said at a briefing on Thursday to discuss the company's plans for the site. "We do not have any [financial] pressure and [the land purchase] won't impact our dividend payment."
Lam said that Henderson was open to discussions with other parties who would be interested in developing the project together.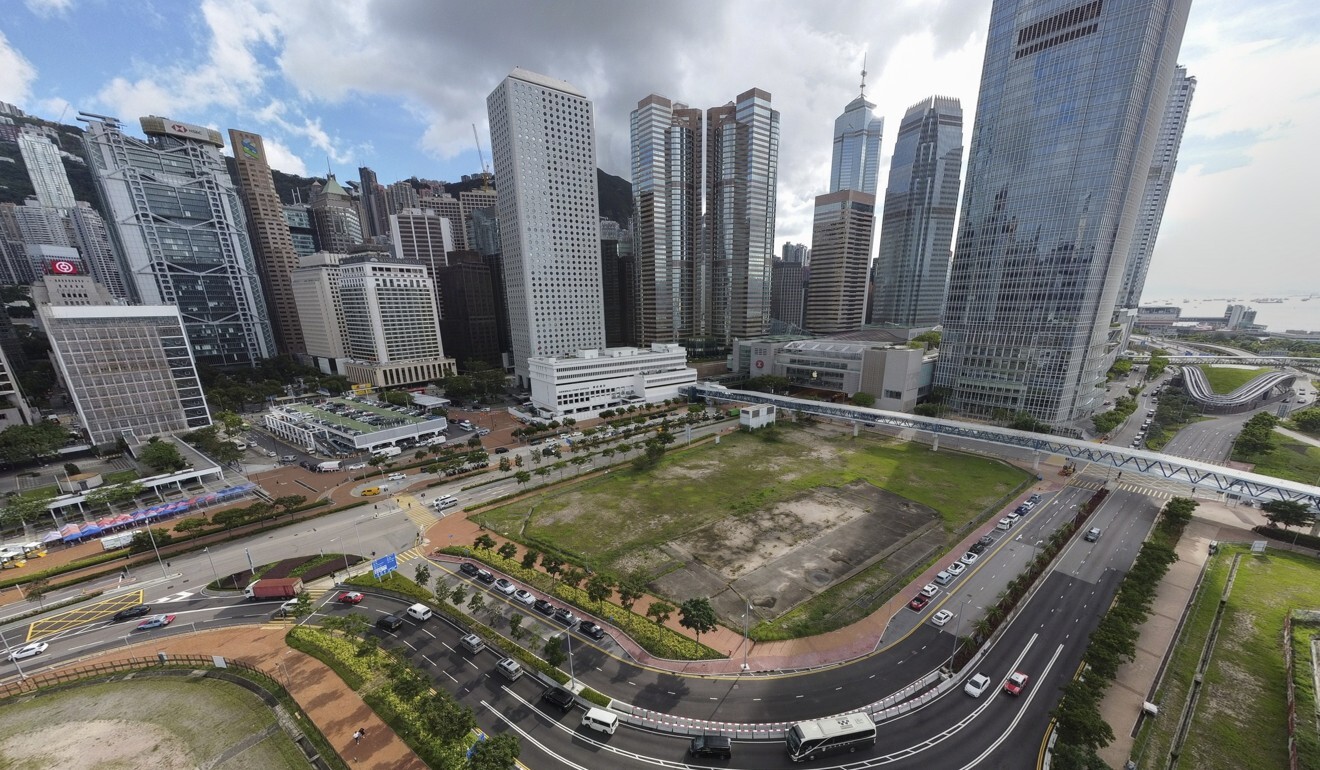 The company plans to invest HK$63 billion to develop the site to create an iconic landmark and a "social destination dedicated to public enjoyment". Henderson's blueprint calls for three buildings on the harbourfront to accentuate Hong Kong's image as Asia's World City. The block closest to the harbour will be multifunctional, while the other two will be office buildings. Sizeable green areas and open spaces for the public have also been included in the design.
The focal point of the entire design is the old Star Ferry Clock Tower, which will be reconstructed close to its original position to maintain a visual connection with the harbour and Hong Kong's maritime heritage, according to the land sale condition.
"My father beamed from ear to ear knowing that we won the project," said Peter Lee Ka-kit, Henderson's co-chairman and the elder son of founder
Lee Shau-kee
.
He added the land would be developed attentively, offering plenty of green space.
Martin Lee Ka-shing, co-chairman and the founder's younger son, said the site will be developed into a world-class landmark destination. "Henderson Land is rooted in Hong Kong and we are confident of the city and we hope to leverage what we are good at to give back to society," he said.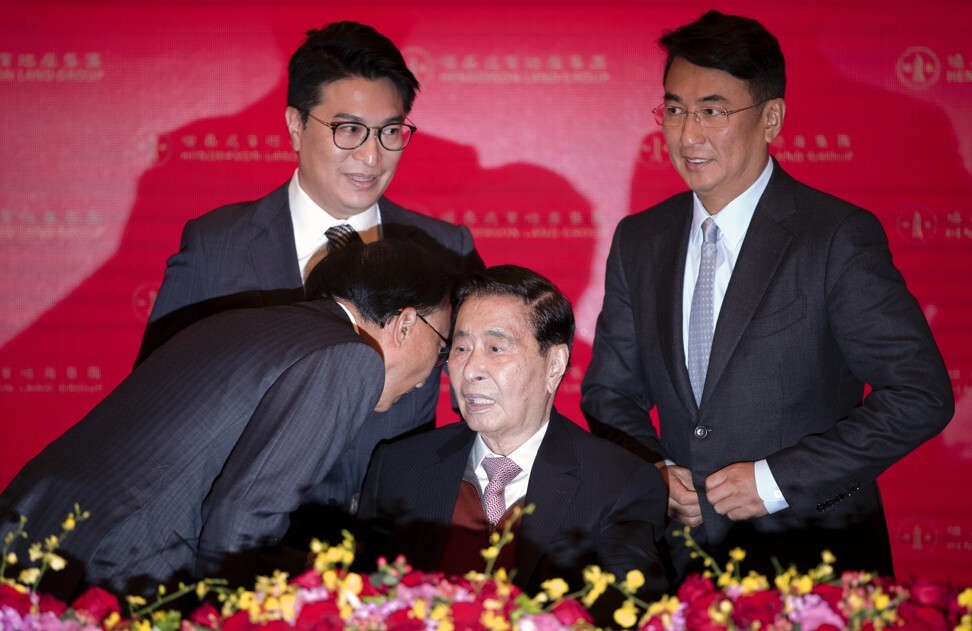 According to Knight Frank, the Central Site 3 ranks as the second most expensive land transaction worldwide of all time, after a 861,120 sq ft ( 80,000 sq metre) site in Seoul's Gangnam district was acquired by a Hyundai Motor-led consortium in 2014 for 10.5 trillion won (US$10 billion).
Market observers said the record price for the prime plot will boost the city's commercial property market and reinforce Hong Kong's position as a world class global financial hub.
"It is another instance of a local developer casting a vote of strong confidence about the prospects of Hong Kong, considering the project's long-dated development cycle," said Nelson Wong, head of research at JLL in Greater China. "The additional office space, while modest in size, will serve well as the Hong Kong financial market continues to widen in breadth and depth."
Others pointed out that Central will remain the most sought-after district even if the North New Territories, the location of the proposed Northern Metropolis, becomes the focal point of development in Hong Kong.
"Although there are other large-scale developments such as Northern Metropolis and Lantau Tomorrow Vision in the pipeline, it would take 15 to 20 years for these projects to be fully completed and at least another decade for the areas to mature," said Martin Wong, head of research and consultancy of Greater China at Knight Frank.
"Central will remain the financial centre for Hong Kong in the foreseeable future," he added.