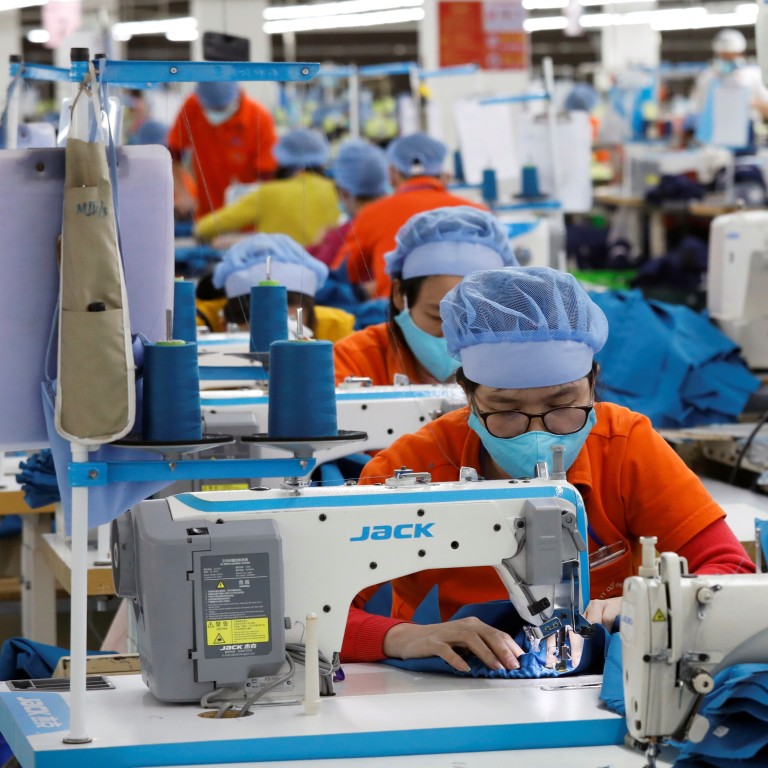 COP26: Fashion brands face pressure to walk the talk on sustainability, new report says
Consumers and regulators are pushing apparel makers around the world to reduce carbon emissions, says KPMG report
Businesses say they plan to increase transparency along their supply chains in the next few years
The adoption of sustainable practices remains a work in progress for the apparel industry, but fashion brands large and small are facing mounting pressure from shoppers and governments to do more than just talk the talk, according to a new report published on Thursday by consulting firm KPMG China and digital business-to-business platform Serai.
To ensure sustainable practices along their supply chains, businesses need to fully understand what is happening at every point in the process, according to the report, but less than 20 per cent of companies that responded to a survey said they currently had full visibility across their supply chains, and only 15 per cent said their supply chains were fully traceable.
While the fashion and footwear sector has been behind the curve when it comes to sustainability, shoppers are becoming more discerning about what companies are doing to meet environmental goals, Anson Bailey, head of retail and consumer at KPMG China, said in an interview.
"Consumers are now looking at [whether] companies are walking the talk, or if it is marketing speak. There's no escape. Consumers are now watching you and are now calling you out," said Bailey.
At COP26, the UN Fashion Charter, an industry-wide initiative to collectively address
climate change
, updated its commitments on Monday, which called for companies to set science-based targets or cut their emissions by half by 2030, and achieve net zero emissions no later than 2050. This is more aggressive than the previous target of reducing greenhouse gas emissions by 30 per cent by 2030, according to a statement by the United Nations Framework Convention on
Climate Change
(UNFCCC).
The industry is "a long way" from managing scope 3 emissions, which refer to all indirect emissions generated by partners along the supply chain of an organisation, said Vivek Ramachandran, chief executive of Serai. "If you don't have visibility into who is in your supply chain, and you can't trace the materials going into it, then managing their carbon emissions, incentivising them with either cheaper financing, better contracts, bigger orders, all of that becomes impossible."
The updated UN Fashion Charter will push brands to do more, Delman Lee, vice-chairman at Hong Kong-based TAL Apparel, said on Wednesday during an annual meeting of the Sustainable Apparel Coalition, a global non-profit fashion industry body.
"If [brands] are committing to switch their major fabric to sustainable fibre, [manufacturers] will have extra incentive to get this going as fast as possible," said Lee. "More collaboration is important for the whole supply chain to become more sustainable."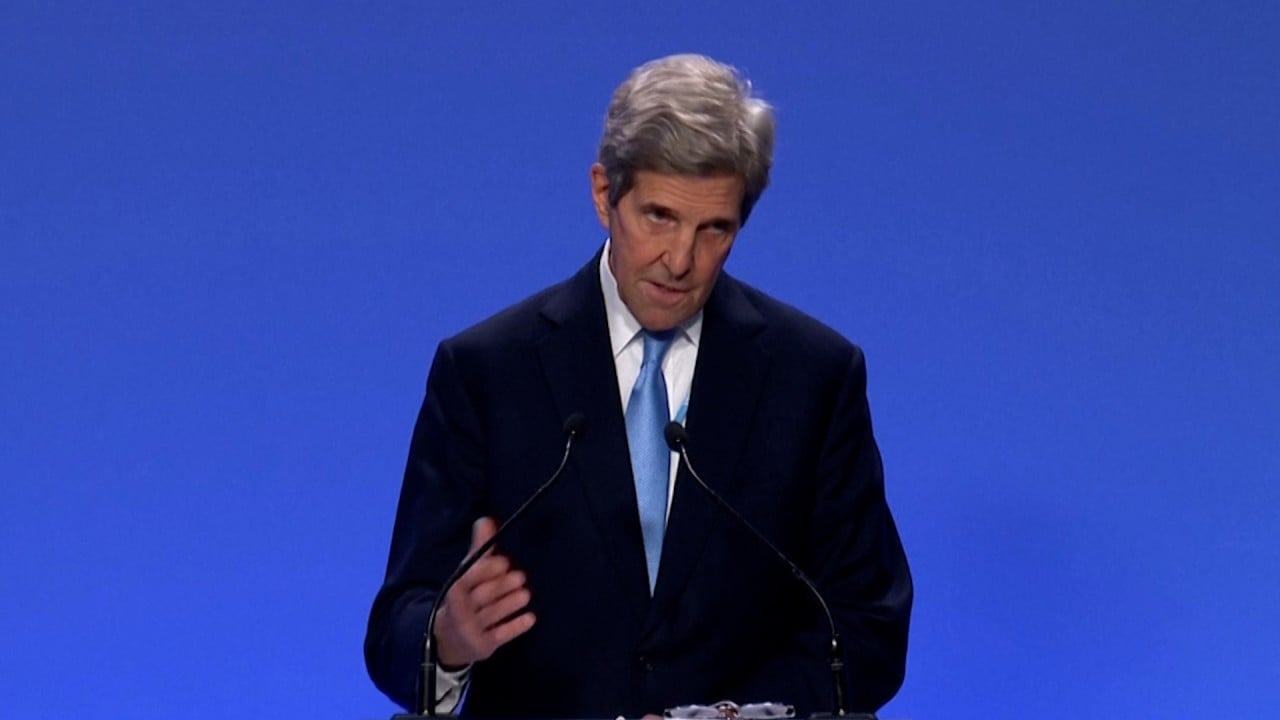 02:29
China and US unveil deal to cooperate on cutting emissions, phasing out coal and protecting forests
China and US unveil deal to cooperate on cutting emissions, phasing out coal and protecting forests
Most apparel brand suppliers surveyed for the KPMG report said they plan to implement solutions to enhance transparency along their supply chains.
Just over a third said they expected to do so within one to three years, while another third said they would in four to six years. Around 18 per cent of brands and 17 per cent of suppliers said they already have a solution in place, meaning that more than 80 per cent of respondents should have implemented a transparency solution by 2027.
Companies also said they understand the importance of controlling the carbon footprint of their supply chains.
"Consumers are asking more questions about not just the place of manufacturing of a product, but also the raw materials that were used and where these came from. Being 100 per cent transparent will lead to more orders for suppliers," Edgar Tung, chief operating officer of Hong Kong-based Esquel Group, said in the KPMG report.
"Covid-19 and the associated disruption across global supply chains have highlighted the need for greater collaboration in the industry. Having strong partnerships across our entire supply chain allowed us to weather this storm as a team," Anne-Laure Descours, chief sourcing officer at German sportswear maker Puma, said in the report.
This article appeared in the South China Morning Post print edition as: pressure on fashion brands to be greener