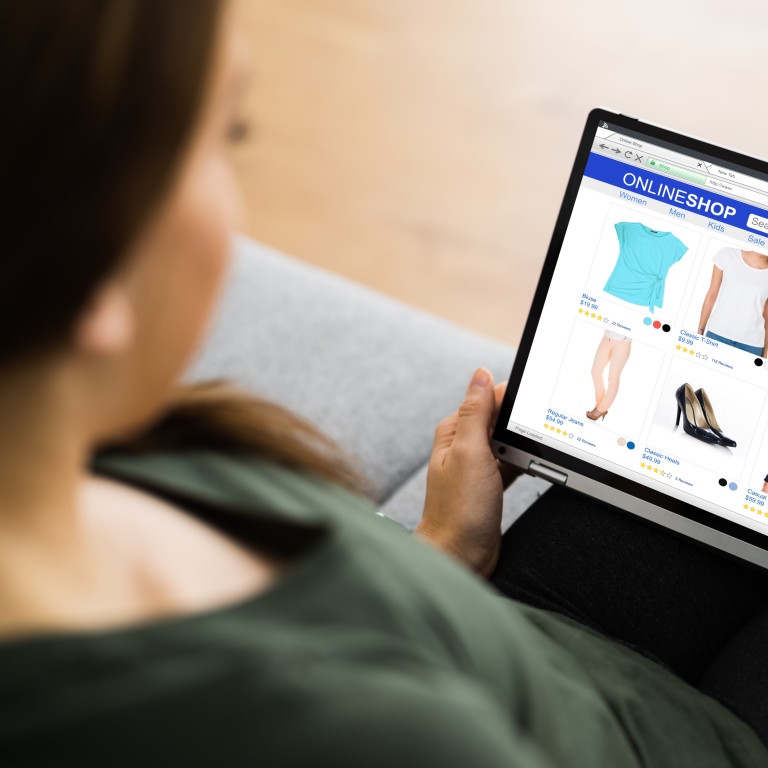 Hong Kong SMEs' digitisation efforts have paid off during Covid-19 pandemic, PayPal survey shows
Over half of the SMEs surveyed reported an increase in online sales
E-commerce sales in Hong Kong are expected to grow from HK$178 billion (US$22.9 billion) in 2021 to HK$226 billion in 2024, according to GlobalData
Hong Kong's small and medium-sized enterprises have embraced digitisation, adapting to new consumer preferences shaped by the Covid-19 pandemic, according to a PayPal survey.
The survey showed that 87 per cent of small businesses used their own digital channels for marketing and sales, including e-commerce websites, company-owned platforms and social media.
Almost one in five reported a positive business experience during the pandemic, ranging from an upswing in demand to an increase in online customers from overseas.
"Small businesses that benefited most are those that established their digital shop fronts, allowing them to achieve global expansion and to reach out to online shoppers," said Tim Fu, market leader of PayPal Hong Kong, South Korea and Taiwan, on Thursday.
"For SMEs who were not proactively planning to do that type of investment, I think the impact of Omicron will bring a bit more urgency," he added.
Since the Covid-19 pandemic started in early 2020, online shopping has taken off globally. With many countries enforcing lockdowns to stem the spread of the pandemic, consumers took to ordering daily necessities such as groceries, food and other services online.
In Hong Kong, e-commerce sales are expected to grow at a compound annual growth rate of 8.3 per cent from HK$178 billion (US$22.9 billion) in 2021 to HK$226 billion in 2024, according to a forecast by GlobalData, a data and analytics company.
The PayPal survey, conducted between September and October last year, polled 210 decision-makers from small businesses engaged in e-commerce and found that over half of respondents reported an increase in online sales, with 91 per cent noting a change in online shopping preferences.
The largest shifts in online consumer patterns were towards younger online shoppers, more local customers and higher spending from existing customers.
"Hong Kong consumers are well adapted to purchasing from local and international websites, and the pandemic has further pushed many of them to shop online," Fu said. "In addition, the adoption of digital payment has increased rapidly over the past year due to various reasons, including the consumption voucher scheme launched by the government. This could explain the shift to local customers witnessed by the SMEs."
While domestic business was still dominant for SMEs, digitisation was growing their business overseas. 81 per cent of respondents said they were engaging or were planning to engage in cross-border trade. For those already engaged in that trade, it accounted for 32 per cent of online sales.
Digital payment was a focus for SMEs looking to achieve global expansion, with over a third utilising social media and over a quarter having adopted new global payment systems to facilitate more cross-border sales, the study found.
With new Covid restrictions coming into effect due to the Omicron variant, this presents
further challenges
for Hong Kong SMEs, which account for 98 per cent of companies and employ 45 per cent of the private sector workforce.
"Covid is one of the factors pushing SMEs online combined with modern technology and marketing methods," said Davy Leung, deputy chairman of CPA Australia's SME committee.
"[Online] retail will fare better with Omicron restrictions because people in Hong Kong are getting more used to online purchases and services," he said. "Meanwhile, people-facing businesses that can't go online will be affected the most."