A-shares
Get more with myNEWS
A personalised news feed of stories that matter to you
Learn more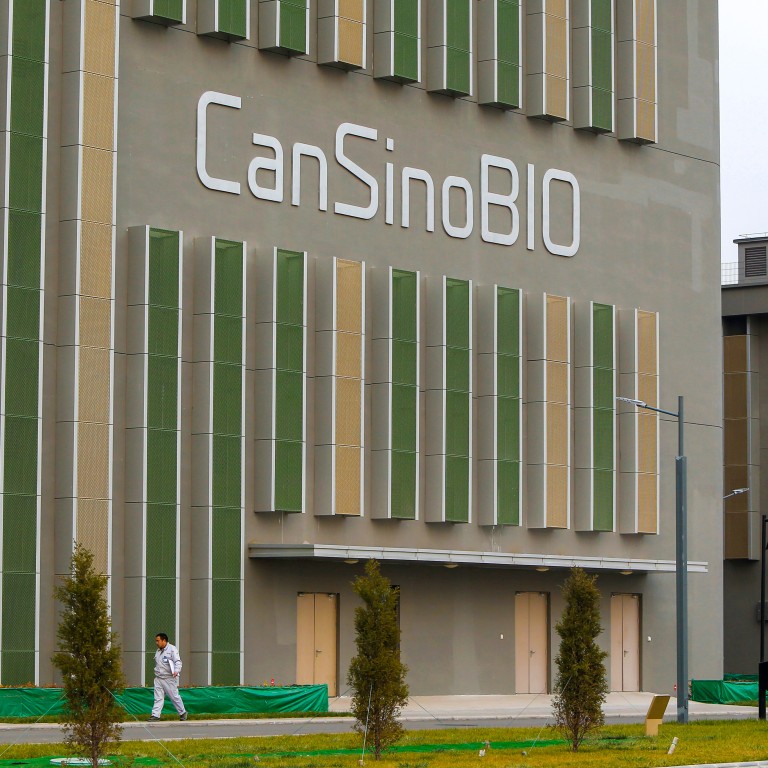 China pharmaceutical maker CanSino rallies in Hong Kong and Shanghai trading after Covid-19 vaccine gets WHO approval
The move opens a door for the company's one-dose Convidecia vaccine to enter the global market
CanSino shares slid at least 79 per cent over the past year amid increased competition and falling vaccine prices in China
CanSino Biologics jumped in Hong Kong and Shanghai trading after the World Health Organization (WHO)
approved
its
Covid-19
vaccine for emergency use, opening a door for the product to enter the global market.
Hong Kong-listed shares of CanSino surged nearly 10 per cent to HK$77.95 in trading Friday, the biggest gain since March, while its Shanghai-traded stocks rose 12 per cent to 164.40 yuan at Friday's close, the best one-day performance since April last year.
Tianjin-based CanSino is the third Chinese company to make it to
WHO
's emergency-use list after Sinopharm and Sinovac Biotech, which got the endorsement last year. Its one-dose Convidecia vaccine has 64 per cent efficacy against symptomatic Covid-19 infections and 92 per cent efficacy against severe cases, and is recommended for use among people aged 18 or above, according to WHO.
CanSino shares have slid at least 79 per cent over the past year in Hong Kong and Shanghai as rising vaccination rates in China led to falling prices for Covid-19 vaccines. About 91 per cent of China's population was vaccinated by the end of April, with 87 per cent fully vaccinated, according to official data.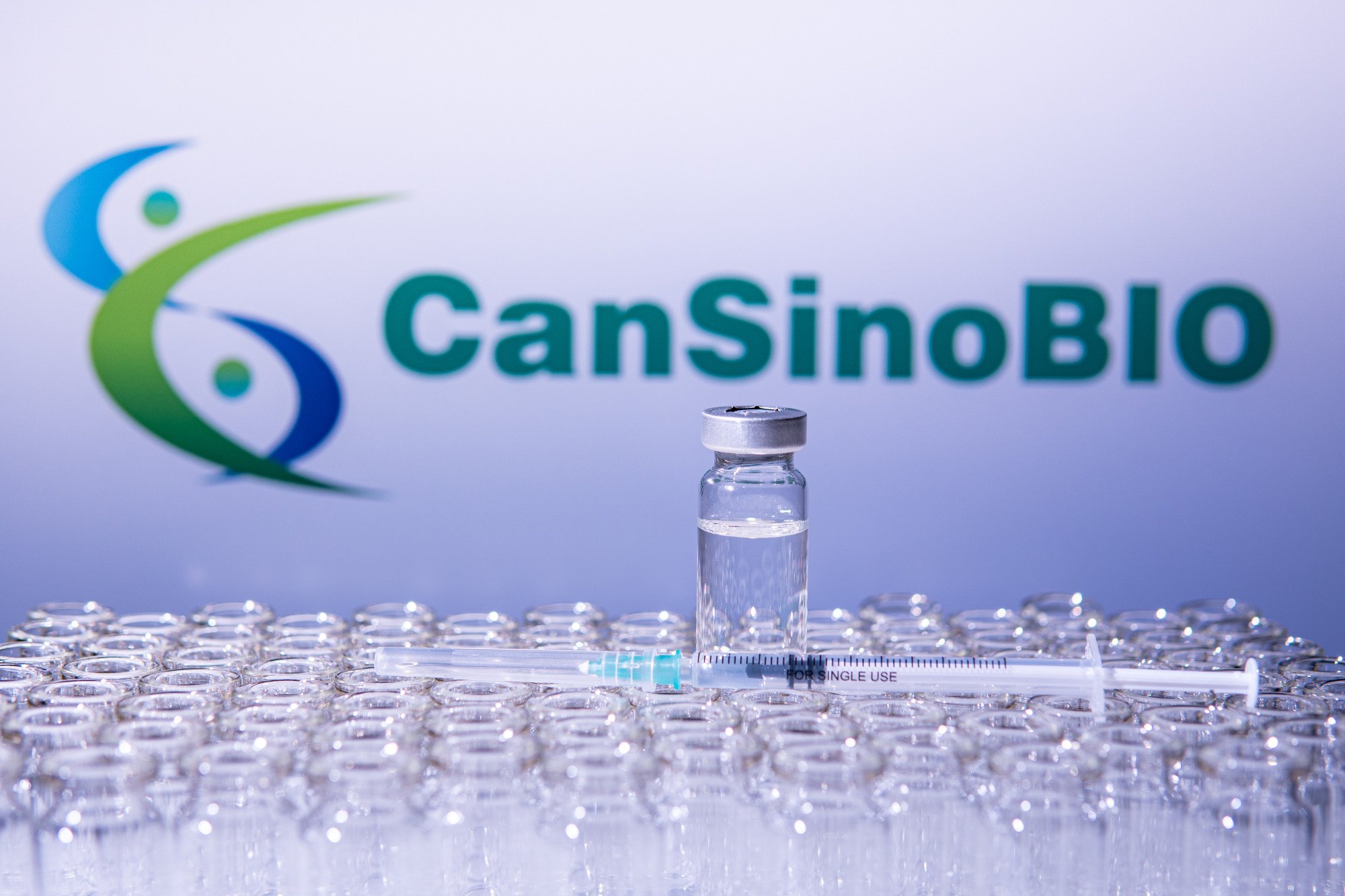 The endorsement is a global acknowledgement of CanSino's Covid-19 vaccine and will be conducive to its overseas expansion, according to Essence Securities.
"If overseas nations increase procurement and usage of the product, that will have a positive impact on the company's earnings," CanSino said in an exchange filing.
Unlike inactivated vaccines developed by Sinopharm and Sinovac, which use dead material from the virus to jump-start the immune system, CanSino's product uses an adenoviral vector to deliver a virus antigen and trigger an immune response.
CanSino is also one of two Chinese companies that received Beijing's
approval
for clinical trials of mRNA (messenger ribonucleic acid) vaccines in April, potentially adding another tool to the country's battle against its worst Covid-19 outbreak in more than two years. Vaccines based on mRNA have proved more effective in cutting off transmission of the Omicron virus strain, whose wide spread has put Shanghai and 40 other cities in China under lockdowns this year.
CanSino posted a profit of 120 million yuan (US$17.9 million) in the first quarter, swinging from a net loss for the same period last year.
Southwest Securities expects the company's profit this year to fall 76 per cent from a year earlier because of heightened competition in the vaccine market. Revenue from Covid-19 vaccines will probably drop 55 per cent, the brokerage predicts.