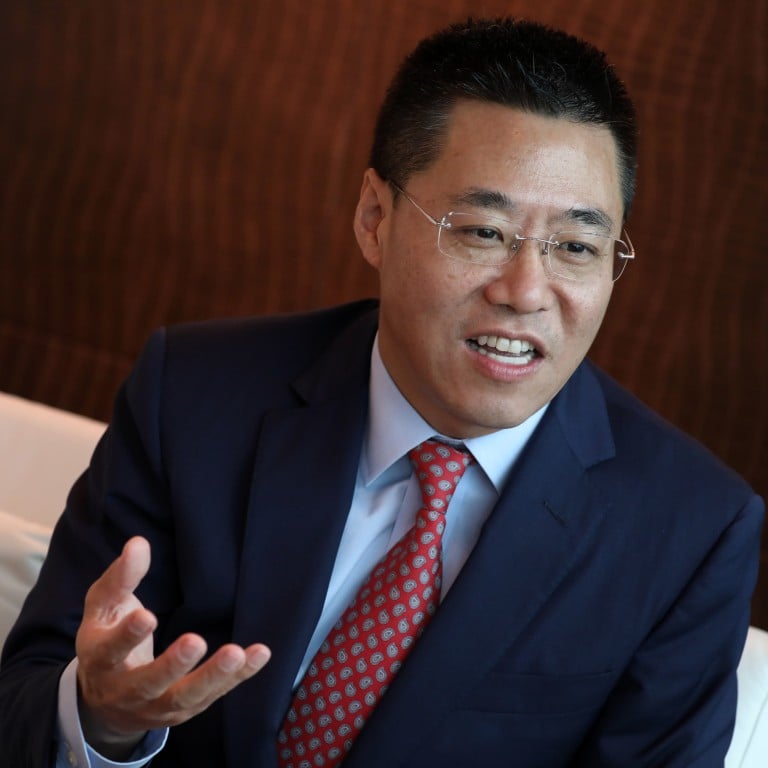 Former CEO of China Everbright's financial arm under investigation by Communist Party's anti-corruption body
Chen Shuang, who resigned as CEO of China Everbright Limited in 2019, is being investigated for 'suspected violations of the law'
He is a justice of the peace, and a member of the Financial Services Development Council of Hong Kong (FSDC)
The former boss of the financial services arm of China Everbright Group, a state-owned conglomerate, has been placed under investigation by the Central Commission for Discipline Inspection (CCDI),
the country's top anti-corruption watchdog
.
Chen Shuang, who resigned as CEO of China Everbright Limited in 2019, is being investigated for "suspected violations of the law", the CCDI announced in a one-line statement on Tuesday.
The CCDI, the highest internal control body of China's Communist Party, did not elaborate on the reasons behind its inquiry or the potential penalties that Chen faces.
The 55-year-old, a member of the Communist Party since 1987, joined China Everbright Holdings in February 2001, according to the CCDI.
Chen held positions including CEO, chairman of the management decision committee and executive director at the Hong Kong-listed firm before announcing his resignation in May 2019, according to
a stock exchange filing
.
He was appointed as a justice of the peace by the Hong Kong government in June 2017, and served as a counsellor of the Our Hong Kong Foundation – a think tank established by former Hong Kong leader Tung Chee-hwa – until April 2020. He was also a non-official member of the Financial Services Development Council of Hong Kong (FSDC).
Chen graduated from the East China University of Political Science and Law with a Master's degree in law. Before joining China Everbright, he was head of the legal department at the Bank of Communications.
The Shanghai-based broker's chairman, Yan Jun, resigned, Everbright Securities said in a
stock exchange
statement at the time, citing unspecified "work adjustments."
Liu Jiping stepped down as chairman of the broker's supervisory committee on the same day, Everbright said without elaborating.