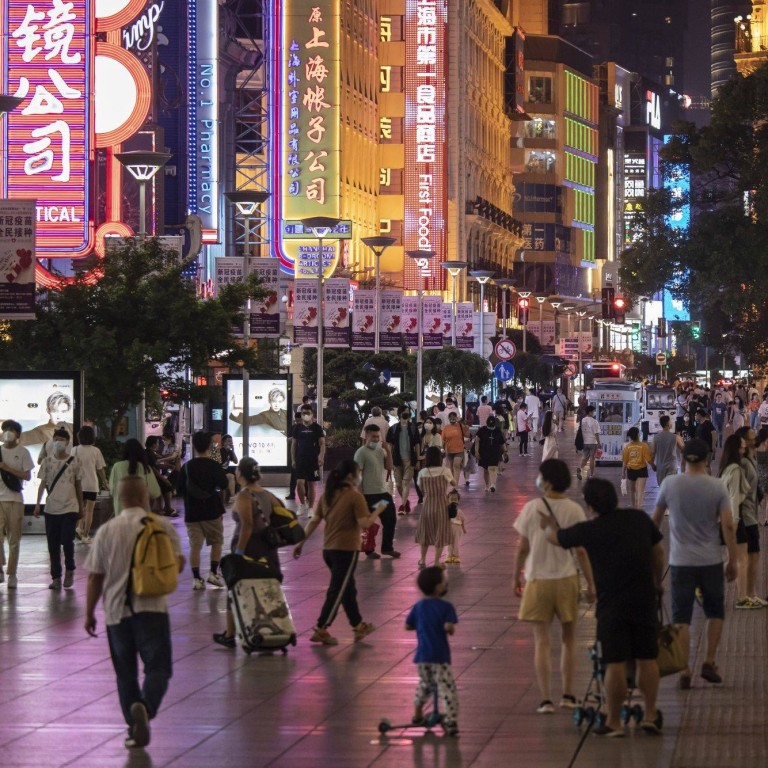 Thousands of Shanghai's small businesses struggle to survive as virus curbs remain a stumbling block
Several small businesses are looking at alternatives to deal with Covid-19 pandemic curbs that continue to affect their livelihood
The city cannot let its guard down against the highly transmissible Omicron coronavirus variant, says Shanghai Communist Party boss Li Qiang
Thousands of service providers in
Shanghai
are facing a make-or-break moment as they struggle to sustain operations because of the city's virus control measures.
Owners of frequently visited entertainment venues, from coffee shops to karaoke bars and restaurants to nightclubs, said they may either exit the mainland's most developed metropolis or seek new avenues to deal with Covid-19 pandemic curbs that continue to dog them since reopening after a two-month lockdown in June.
Pu Na, founder and chief barista of coffee shop New Comer in the city centre, said her priority now was to hold on to clients for a new business venture even as she continues to operate her struggling cafe.
The entrepreneur, born in southwestern China's Yunnan province, said that she was now shifting her focus "upstream".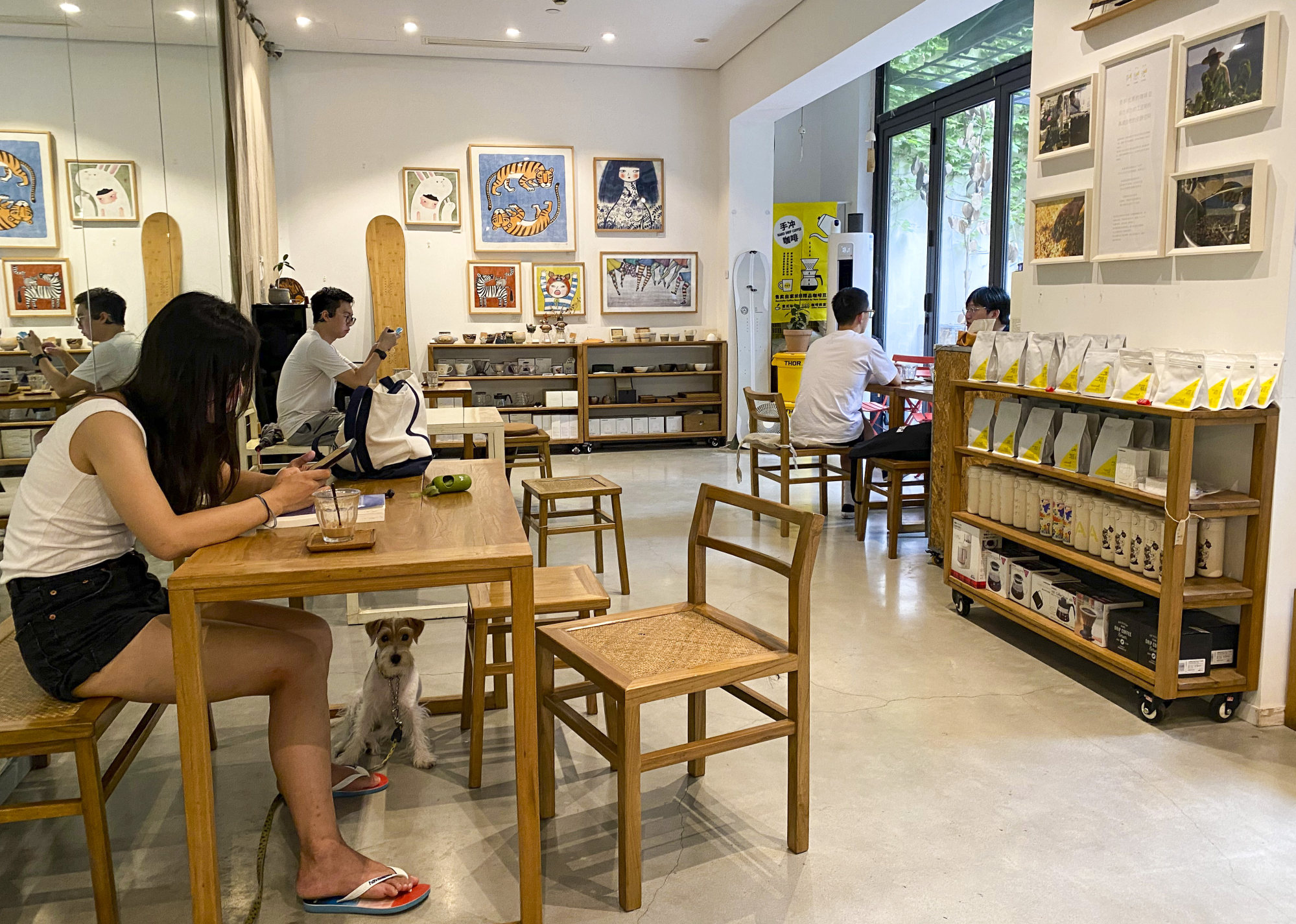 During the two-month lockdown in April and May, Pu decided to buy a 13,300 square metre coffee farm in her home province.
"The lockdown accelerated our steps on shifting upstream in the supply chain," she said, adding that the decision was not made on the spur of the moment.
While she had been mulling over the decision to grow coffee herself to serve a high-quality product, the sharp drop in customer traffic after the lockdown cemented her belief as China maintains a zero-Covid strategy.
In April, Shanghai's retail sales plunged 48.3 per cent year on year to 71.7 billion yuan (US$10.7 billion). They fell 36.5 per cent in May to 95 billion yuan. The easing of the lockdown in June failed to push retail sales into positive territory, dropping 4.3 per cent to 154.3 billion yuan.
Entertainment venues like cinemas and karaoke parlours are still not open, while the capacity of restaurants and coffee shops is capped at 75 per cent.
Shanghai Communist Party boss Li Qiang told a government conference on Wednesday that the city will continue to remain vigilant against the highly transmissible Omicron variant.
Shanghai has yet to revise its full-year gross domestic product growth target of 5.5 per cent set in January, although it is on course to miss the goal.
The city's economic output contracted 13.7 per cent in the second quarter as manufacturing and commercial activities were suspended in April and May. For the first half, GDP declined 5.7 per cent from a year ago.
The intermittent bouts of outbreaks and subsequent restrictions have not just changed the mindset of existing businesses, but of upcoming ones, too.
Yu Shanzhi, a partner of modern food and drink brand Atelier Izakaya with two locations in Shanghai, said the company decided after the lockdown to pivot a planned new bar in central Shanghai into an all-day Italian restaurant and bar to be more encompassing.
"Consumers these days want to fulfil all their needs in one location instead of changing venues from restaurant to bars to nightclubs," Yu said. "What food and drink professionals should do under a difficult climate is understand what consumers need and address their needs."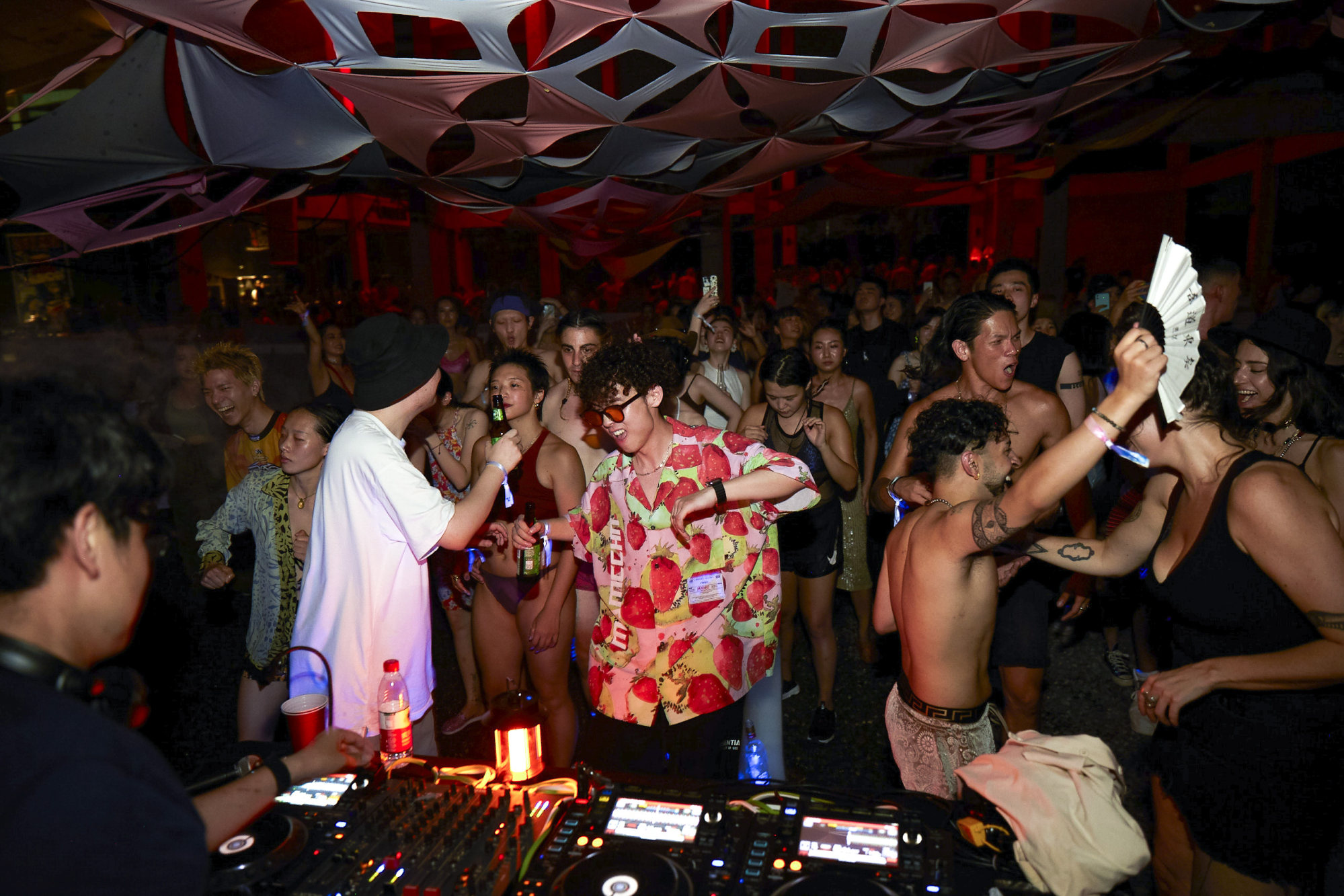 System, a Shanghai-based nightclub and event space that has been closed since mid-March due to the city's Covid-19 prevention rules, recently hosted a weekend party in a rented space in Jiaxing city, in neighbouring Zhejiang province. The event proved to be a hit as all 200 tickets sold out quickly.
"We named the event System Exit and hoped to steer clear of the Covid-19 impact," said Sonny Fu, one of the nightclub's partners.
The club, located at Shanghai's bustling Huaihai Road in Xuhui district, cannot survive without seeking an alternative venue as it pays 1 million yuan a month in rent.
System also lost 3.8 million yuan of rental income after multiple fashion shows scheduled to be held at the venue were cancelled to comply with virus prevention rules.
"Retail businesses in Shanghai are set to face more headwinds in 2022 as the virus has not been entirely contained," said Eric Han, senior manager at business advisory firm Suolei in Shanghai. "E-commerce will be the only area where providers of consumer products and services still have growth opportunities."
Additional reporting by Daniel Ren