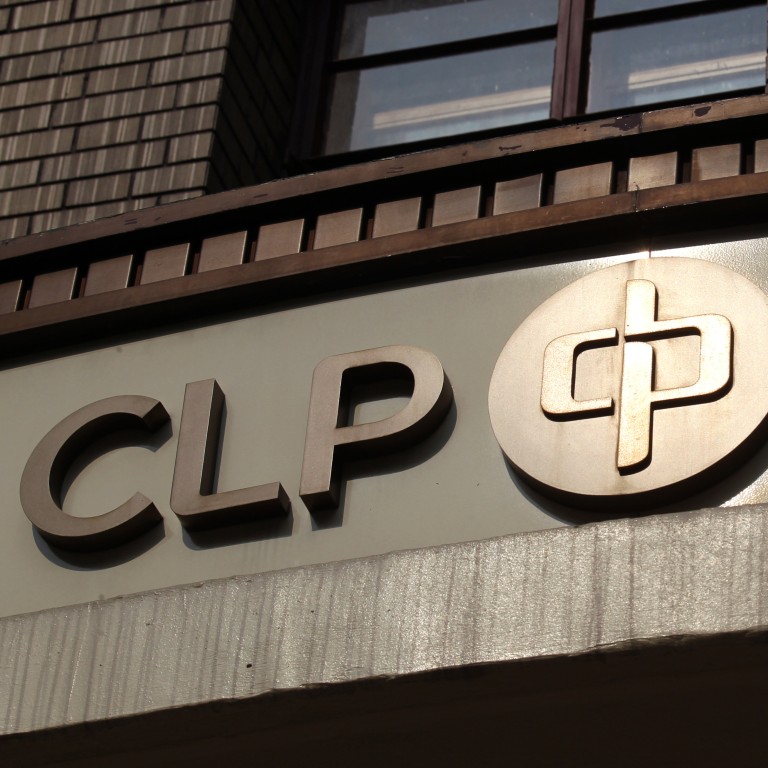 Hongkongers to face higher electricity bills as global energy prices soar, warns CLP chairman as firm reports biggest ever loss
The soaring prices of oil and gas on global markets are inevitably being passed on to customers, said Michael Kadoorie
CLP reported a loss of HK$4.86 billion (US$620 million) for the first six months as its Australian business took a beating from surging fuel costs
Hongkongers should brace themselves for higher electricity bills as wholesale global energy prices surge, said the chairman of power provider CLP Holdings.
His warning came as Hong Kong's largest energy supplier reported by far its biggest loss since it listed on the stock market 24 years ago.
The soaring prices of oil and gas on global markets are inevitably being
passed on to customers
, said Michael Kadoorie in a filing to the Hong Kong stock exchange on Monday.
"Increasing international energy prices led to higher fuel costs in the first half of the year, creating significant impact on electricity bills around the world, and Hong Kong is not immune," he said. "We expect global fuel prices to remain volatile and continue to add pressure on customer tariffs."
CLP is trying hard to control costs by diversifying fuel sources, said Betty Yuen So Siu-mai, the vice-chairman of the group's local unit, CLP Power Hong Kong, during an online media briefing on Monday afternoon
"But because the pressure is indeed significant, we believe that Hong Kong in face of this pressure, it is perhaps inevitable for adjustments of tariffs," she warned.
CLP Holdings
reported a net loss of HK$4.86 billion (US$620 million) for the first six months as its Australian business took a beating from
surging fuel costs
.
It was a sharp reversal from a HK$4.62 billion gain in the same period last year. CLP's only previous loss since floating its shares came in the first half of 2019, when it lost HK$907 million.
"High energy prices had a particular impact on our business in Australia. The sustained increase and volatility in wholesale prices and ensuing turmoil are affecting all participants," CLP said in the filing.
As wholesale prices have risen sharply above those EnergyAustralia – a wholly-owned subsidiary of CLP – agreed to in its forward contracts, an unrealised accounting loss of HK$7.96 billion was recorded in the first six months of 2022.
CLP's earnings in Australia plummeted to a loss of HK$8.68 billion during the period, widening from a loss of HK$205 million in the first half of 2021, amid "unprecedented conditions in Australia's energy markets", the company said.
"The business [in Australia] incurred high costs to settle forward contracts that could not be covered due to reduced generation at its biggest power stations, after tight power supply and high fuel costs led to a more than tripling in prices in the National Electricity Market (NEM) this year," it said in the filing.
CLP's bottom line for the period was also hit by a HK$986 million loss on measurement relating to the sale of 10 per cent of its shareholding in Indian company Apraava Energy to global investment group CDPQ.
Electricity sales in Hong Kong fell by 4.1 per cent to 15,743 gigawatt hours (GWh) in the first half of 2022 compared with the same period a year earlier.
"The decline in all sectors was largely due to the milder weather this year, with the much cooler than usual weather in May in sharp contrast to record high temperatures in the same month a year earlier," the company said.
Despite this, CLP's
Hong Kong energy business
saw a 5.4 per cent increase in profit to HK$4.07 billion for the first six months of the year. In mainland China, increased 24.7 per cent to HK$1.37 billion, helped by higher profits from renewable energy projects.
Kadoorie said he expects "the global energy industry will continue to face changing and challenging dynamics" in the second half of the year.
However, he struck a sanguine tone about CLP's core markets.
"We remain optimistic about opportunities in our core markets of Hong Kong and the [Greater Bay Area], and beyond, serving a growing need for electrification of carbon-intensive industries and greater demand for energy solutions from customers."
CLP's shares rose 0.5 per cent to HK$65.95 in Hong Kong on Monday. The company declared a second interim dividend of 63 HK cents per share, unchanged from the same period in 2021.