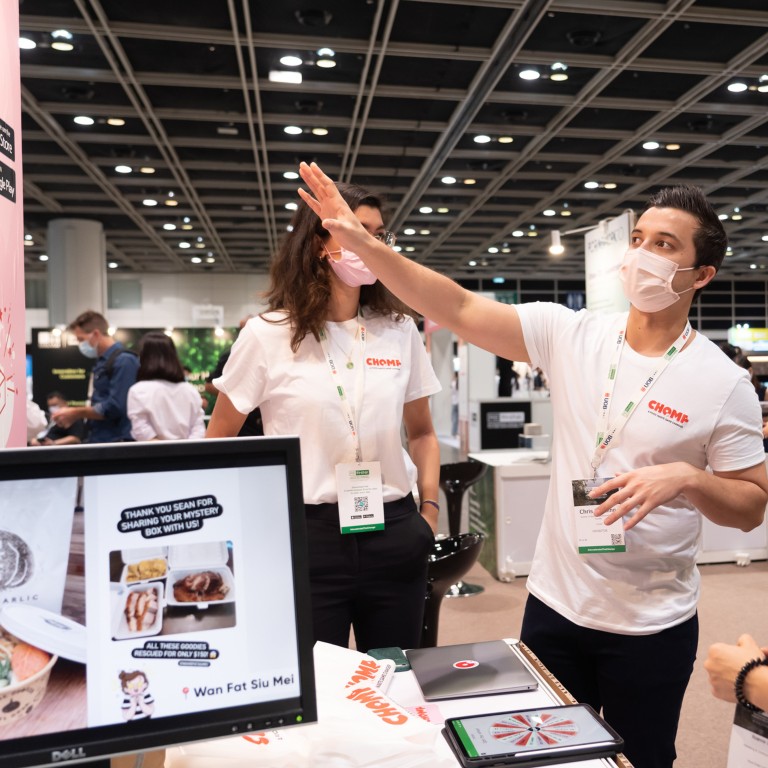 How Hong Kong's young entrepreneurs are solving the city's massive food waste problem
A raft of start-ups are launching innovative solutions to stop unwanted food going to landfill
The younger generation is keen to tackle society's issues, and the money is there to fund them, says head of HKUST's Entrepreneurship Centre
Anushka Purohit has never forgotten her shock the first time she saw staff at a Starbucks throwing away unsold products at the end of the night.
It was her 10th birthday. But instead of enjoying the Java chip frappuccino her parents had got her, all she could do was stare as pastries were pulled off the shelves and
dumped into black rubbish bags
.
"I can't wait until I'm older and can do something about this," she remembers thinking.
Now aged 22, she's holding herself to those words.
In 2020, she and three of her friends started Breer, a food upcycling company that makes beer out of unsold bread products. They are part of a growing number of young entrepreneurs tackling Hong Kong's
food waste problem
head-on.
Food waste is a pressing issue for the city as it races to achieve
carbon neutrality by 2050
. It makes up around 30 per cent of all municipal solid waste in landfill, amounting to around 3,200 tonnes on average per day in 2020 – the most recent data available.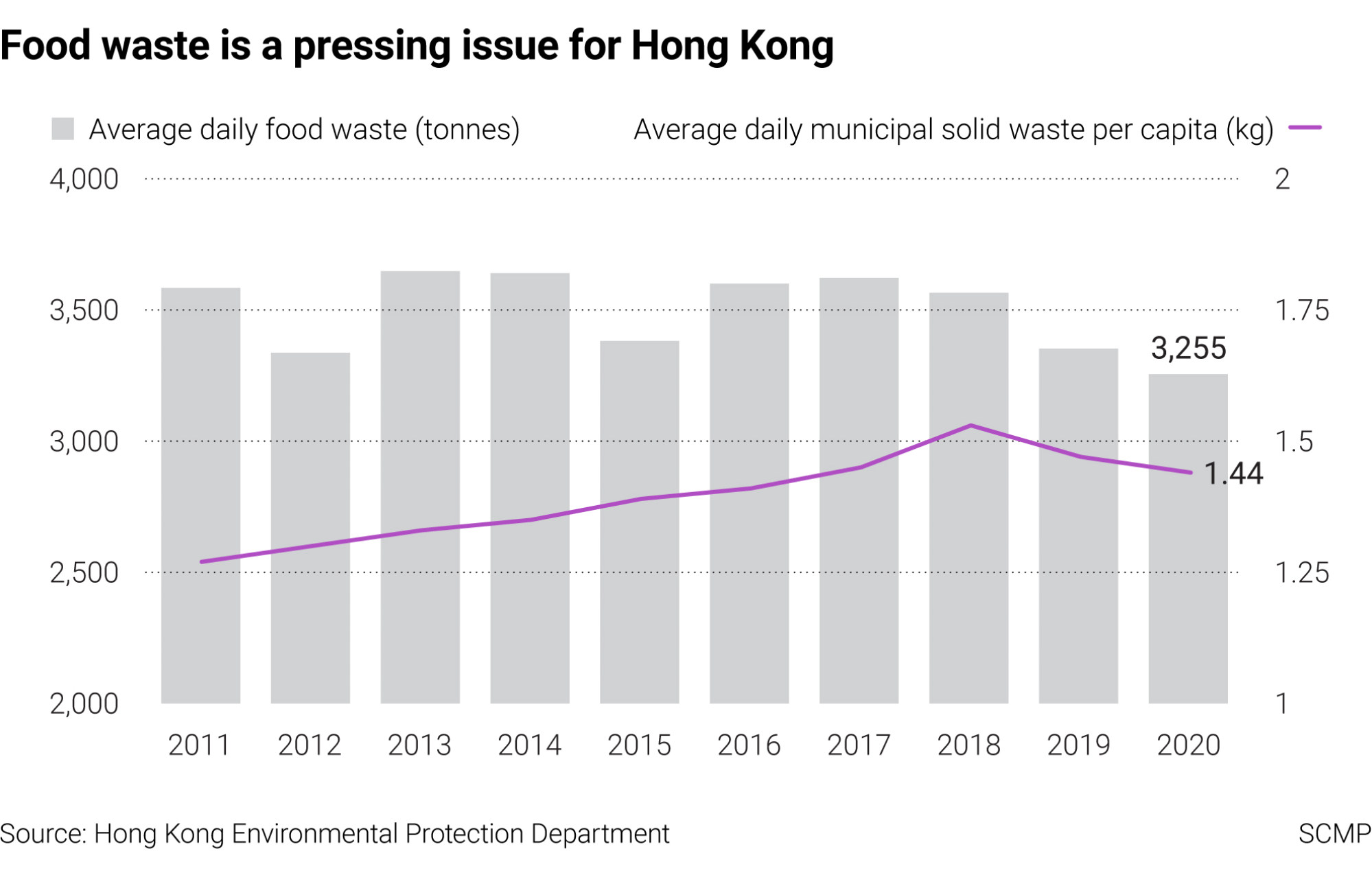 Purohit, who won Hong Kong's American Chamber of Commerce Young Achiever of the Year award in 2021, said despite the city's numerous surplus-bread
redistribution programmes
to feed the hungry, almost a third still ends up discarded.
The company is only a year into full-scale production but has already created significant buzz. Partnering with large companies like Maxim's Caterers and Jardine Restaurant Group, their products are available in over 150 stores across the city.
Their business model involves collecting surplus bread products from retailers and then delivering them to
local breweries
, whose equipment they license.
Their only capital cost is a cold storage facility they rent out. This low-asset model keeps costs down while maximising social impact, according to Purohit.
In the last four months alone they've made more than HK$314,000 (US$40,000) in sales – on top of the estimated HK$4 million they've raised through competition winnings and grants since 2020 – all of which gets reinvested back into the business, Purohit said.
Upcycling – the process of transforming discarded or unused materials into products of higher quality – has been prominent among
fashion
and
accessory
brands for a few years, but its use in the food industry is recent by comparison.
Interest is rapidly growing. In 2021, Whole Foods, the high-end grocer owned by Amazon, listed upcycled food products as one of its top 10 anticipated trends, based on input from the company's global buyers and culinary experts.
Furthermore, the global market for food waste products is expected to grow by 57 per cent to US$83.26 billion by 2032, up from the current US$52.91 billion, according to data released by Future Market Insights and compiled by ReFED, an American non-profit organisation focused on food loss and waste reduction.
Food upcycling
is not the only way Hong Kong start-ups are looking to reduce food waste.
Chomp is an app that allows people to buy boxes of unsold food from restaurants at a discount. One year in, the company has 88 participating restaurants and about 4,000 registered users.
Carla Martinesi, 26, and Chris Wettling, 27, developed Chomp after returning to Hong Kong from their studies in Switzerland and feeling like the city was falling behind other markets in solving its
food waste problem
.
Donny Siu Koon-ming, head of the Entrepreneurship Centre at Hong Kong University of Science and Technology where Breer was founded, says he isn't surprised more young people are launching
sustainability-focused start-ups
in Hong Kong.
Among the younger generation, "there's a changing mindset and scope of what you can do to help in society," he said.
Siu said young entrepreneurs are not at a loss for financial opportunities to turn their ideas into reality. He pointed to the numerous charities and incubators focused on sustainable start-ups, as well as
growing interest from investors
.
For Chomp, though, it was challenging to get investors involved in the platform initially. Instead, Martinesi and Wettling had to rely on family, friends, and grants they received from the government-funded Cyberport.
Breer has also been relying primarily on beer sales, grants, and winnings from business competitions to drive operations. Purohit said there's just more investor interest in
food tech
such as alternative proteins than there is in food upcycling.
Having sustainability goals should be seen as an economic opportunity rather than a burden for start-ups and their investors, according to Poman Lo, vice-chairman at Century City International Holdings and executive director of Regal Hotels International.
At the Post's recent Asia Sustainability Conference she revealed that companies with clear environmental targets have outperformed the rest of her portfolio in terms of returns on investment and readiness to attract new investors.
"These companies are successful because of the impact they deliver, rather than in spite of it," she added.
For Purohit, Breer's success is ultimately measured in environmental impact rather than financial gain. She estimates that since Breer began full-scale production a year ago, they have saved over 120,000 litres of water and kept more than 10,000kg of bread from reaching landfill sites.
However, when she travels back in her mind to the Starbucks where it all started, she wonders why she felt she had to wait until she was older to start making a difference.
"If I had started something like Breer earlier on, maybe the impact could have been even larger," she said.