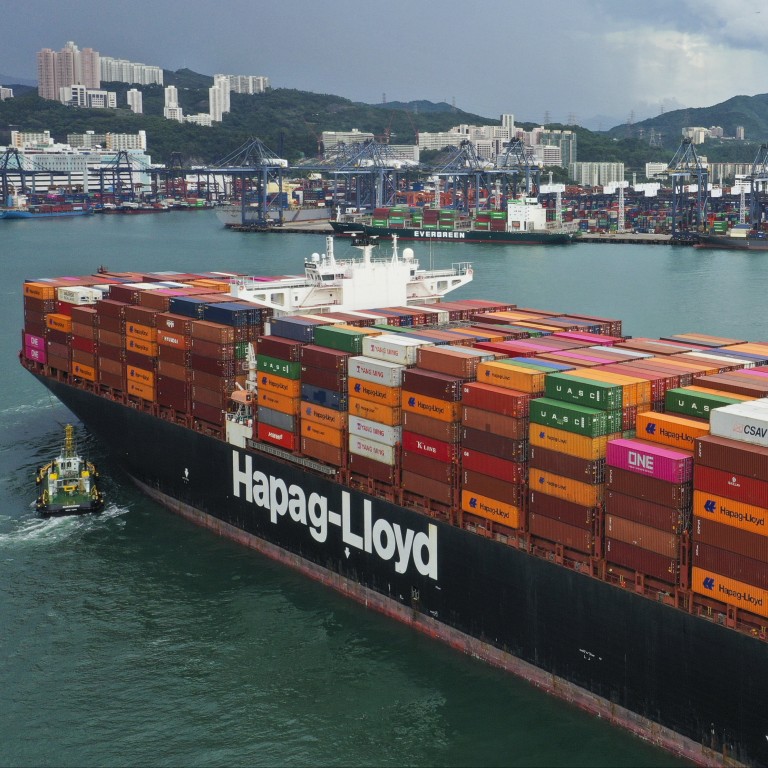 Climate change: shipping industry 'must adopt new technologies, collaborate' to reduce carbon footprint
The shipping industry needs 'radical transformation' to improve its environmental footprint, says chairman of Wah Kwong Maritime Transport Holdings
Ocean carriers are under pressure to decarbonise after the International Maritime Organisation set targets to halve emissions by 2050
The industry currently accounts for 2 to 3 per cent of global carbon dioxide emissions, according to S&P Global Platts Analytics.
Shipping companies
are increasingly adopting new technologies that reduce the carbon footprint of their fleets, in response to
concerns about climate change
and pressure from regulators, said Hing Chao, chairman of Hong Kong-based Wah Kwong Maritime Transport Holdings
.
But they have a long way to go and need to cooperate more with other sectors, such as energy companies.
Maritime shipping carries up to 90 per cent of global trade by volume, according to Morningstar Sustainalytics.
The cooperation of governments and key industry sectors such as financial institutions, energy companies and marine fuel manufacturers is an essential aspect of decarbonising the production system, said Chao.
The biggest shift will be to move away from using fossil fuels. However, widespread adoption of alternative fuels such as hydrogen and ammonia are still some years off and not available on an industrial scale.
"Given the current energy crisis we are going through, I think a coordinated effort among industrial sectors is required," said Chao. "Rather than having industries blindly compete with one another, which will generate enormous waste and lead to higher energy cost."
Ocean carriers in Asia are under pressure to decarbonise after the International Maritime Organisation set targets to halve shipping emissions by 2050 compared to 2008 levels.
Currently the European Union is the only jurisdiction that imposes a CO2 restriction on ships. Vessels entering the EU are expected to offset their emissions by buying credits through an Emissions Traded Scheme (ETS), which will be rolled out in 2024.
While the application of the scheme to the shipping industry is still under discussion, owners and charterers will need to reassess their regulatory risks if ETS comes into force.
The new environmental protection regulations will lead to an increase in the investment cost of new ships, something that is likely to hit weaker carriers hardest.
"We must not forget that shipping, logistics and transport is one of Hong Kong's economic pillars, and whatever measure we introduce must be on the basis of keeping the Hong Kong economy on the right track, particularly given the significant economic losses [the city] has already suffered during the global pandemic," said Chao.
Shipping giants have seen their earnings rebound this year. Cosco Shipping posted a US$11 million profit for the first half of 2022, representing a 75 per cent increase year on year.
Hong Kong-based Orient Overseas International posted a half-year net profit of US$5.7 billion, more than twice what it earned in the same period of 2021.
Cosco has pledged to reduce its carbon emissions by 10 per cent by 2030 as compared to 2020 levels. It has introduced green products and sustainable solutions for customers, including the latest "antifouling" coating technology which can reduce the drag on a vessel's hull. It has also optimised big data applications to capture and track energy consumption.
"I'd say the default position [of industry players] is compliance which, if we take into account the emission reduction targets set by [IMO] and other international regulatory bodies, requires everyone in the industry to take proactive steps towards improving energy efficiency," said Chao.