HKEX
Get more with myNEWS
A personalised news feed of stories that matter to you
Learn more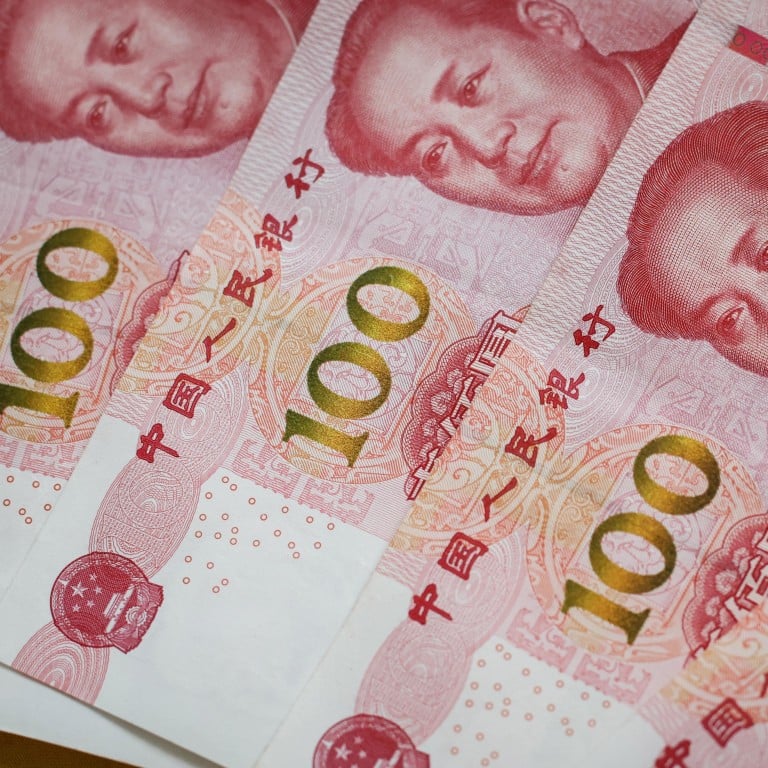 Tencent, HKEX, New World, Ping An among first firms to explore Hong Kong issue of yuan shares under new scheme
HKEX, AIA, Bank of China (Hong Kong), NetEase and Meituan also among 14 companies that expressed interest in issuing yuan-denominated shares
The companies said the plan presented to lawmakers on Monday will offer convenience for mainland investors and expedite yuan internationalisation
The list also includes e-commerce giant
JD.com
, Chinese computer maker
Lenovo
, oil company
CNOOC
, Hong Kong developer
Sun Hung Kai Properties
and
China Resources Beer
, mobile-phone maker
Xiaomi
, video-game giant
NetEase
, and food delivery firm
Meituan
, according to separate statements issued by the companies. In addition,
Alibaba
, which owns the South China Morning Post, said it supports the arrangement.
The announcements came hours after the government made a presentation to Hong Kong's Legislative Council on Monday proposing a law change, to be made by the end of this year, that would waive stamp duty for brokers who act as market makers to provide liquidity for trading of yuan-denominated shares.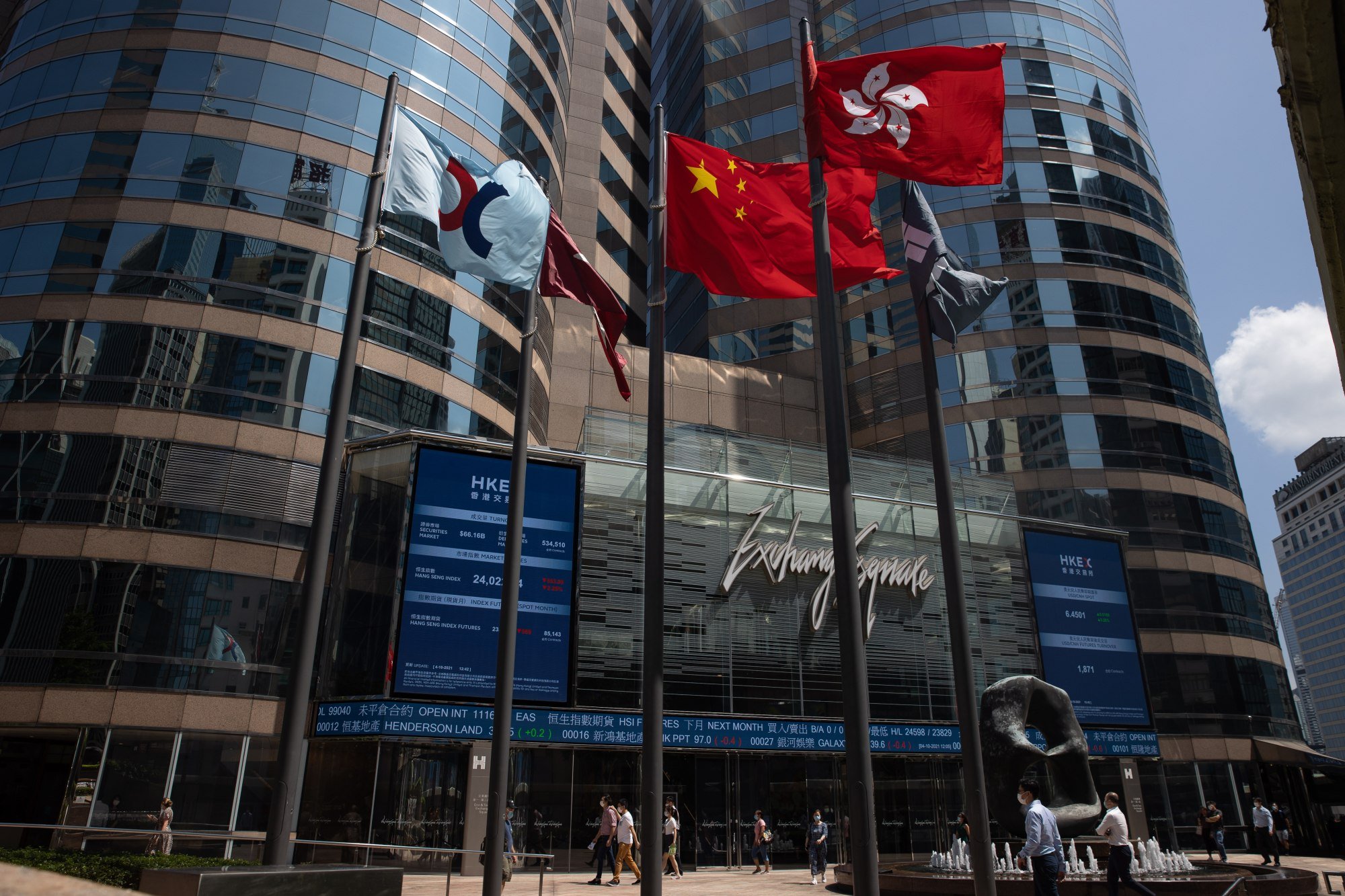 "We are deeply encouraged by the positive responses from listed issuers," Christopher Hui Ching-yu, secretary for financial services and the treasury, said in a statement on Monday afternoon. "We will continue to assist the issuers in setting up yuan trading counters, and actively take forward the implementation work with relevant mainland institutions."
The listed issuers that indicated their support include Hang Seng Index constituent stocks with "promising turnover", Hui said. "Their participation is a vote of confidence to the development of yuan securities in Hong Kong, which will be conducive to our promotion work to other issuers, enabling Hong Kong to gradually enhance its dual-currency stock market to be denominated and traded in both Hong Kong dollars and yuan, " he said.
Property developer NWD said it "will actively explore the possibility of adding a new yuan securities trading counter in Hong Kong" after the government completes a necessary law change and introduces the settlement mechanism, the company said in a statement.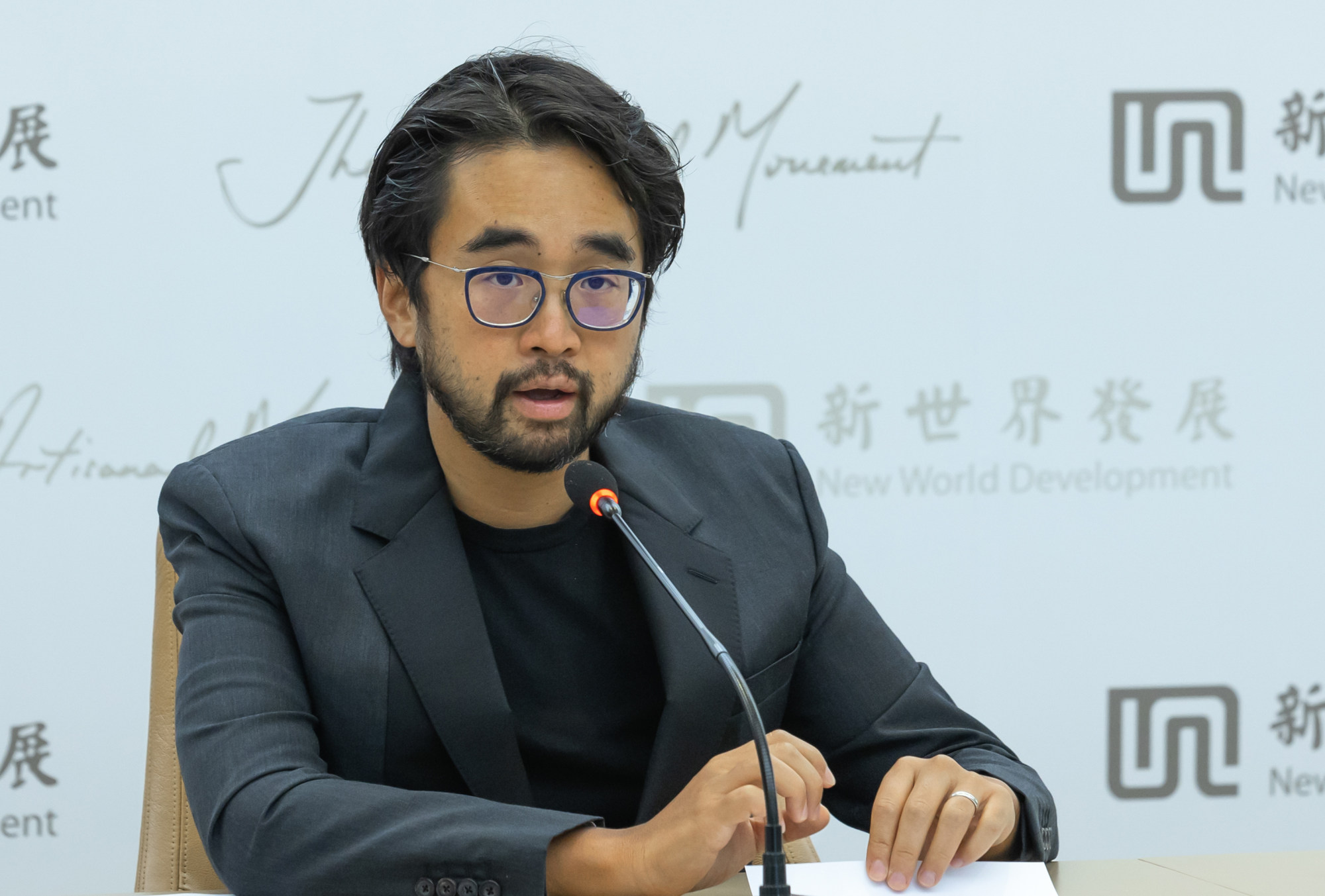 "New World supports the government's initiative to promote the development of Hong Kong's offshore [yuan] businesses," said Adrian Cheng Chi-kong, CEO of New World Development. "We believe such an arrangement can offer more convenience for mainland investors joining the southbound trading of Stock Connect with RMB in the future."
Ping An Insurance (Group) Company of China, the nation's largest insurer by market cap, will also explore the feasibility of setting up a yuan stock trading counter to help accelerate yuan internationalisation and the development of the Hong Kong financial market, Jason Yao, co-CEO and chief financial officer, said in a statement.
"As a company listed on the HKEX Main Board, we believe the proposal will promote the liquidity of yuan-denominated stocks and facilitate trading by investors, encourage the issuance and trading of yuan securities, and expedite RMB internationalisation," Yao said.
The Hong Kong stock market first introduced trading in yuan-denominated shares in 2010, but it never took off due to a lack of liquidity, with only a few firms issuing such shares. China started internationalisation of the yuan for trade settlement in 2009 and first allowed it to be used for investment in 2010.
"We are confident that this time will be different, as we will introduce the market-maker system to provide liquidity," Hui said in a Legco meeting on Monday morning. "The usage of yuan nowadays is also much wider than in 2010."
Lawmakers unanimously supported the government-proposed law change, but some expressed worries over whether listed companies would issue the yuan shares.
"We have contacted a number of listed issuers and they have shown support for the yuan shares scheme," Hui said, without naming the companies.
"When I conducted a roadshow in Malaysia and other Southeast Asian countries last month, many investors were also interested in trading yuan assets."
Bourse operator Hong Kong Exchanges and Clearing (HKEX), which is listed in its own stock market, also plans to issue yuan shares.
"As a corporate, HKEX itself is already evaluating the launch of a yuan counter, with a view to offering a dual counter stock," the exchange said in a statement. "Further announcements on this and our proposed market making programme will be made in due course."
Tencent Holdings said it welcomes Hong Kong's introduction of dual-currency stock trading in both the Hong Kong dollar and the yuan, and said it would explore a yuan trading counter in Hong Kong to expand trading channels for investors.
Alibaba Group Holding, the parent company of South China Morning Post, said the Hong Kong government's proposal "will help to increase liquidity of the Hong Kong stock market and offer greater convenience for prospective investors from mainland China", according to a spokesman.
"AIA supports the Hong Kong SAR Government in promoting the development of offshore yuan business in Hong Kong and welcomes its proposals for the trading of Hong Kong dual-currency shares," the insurer said in a statement.
The city is already home to the world's largest offshore yuan deposit with over 800 billion yuan (US$112.42 billion).