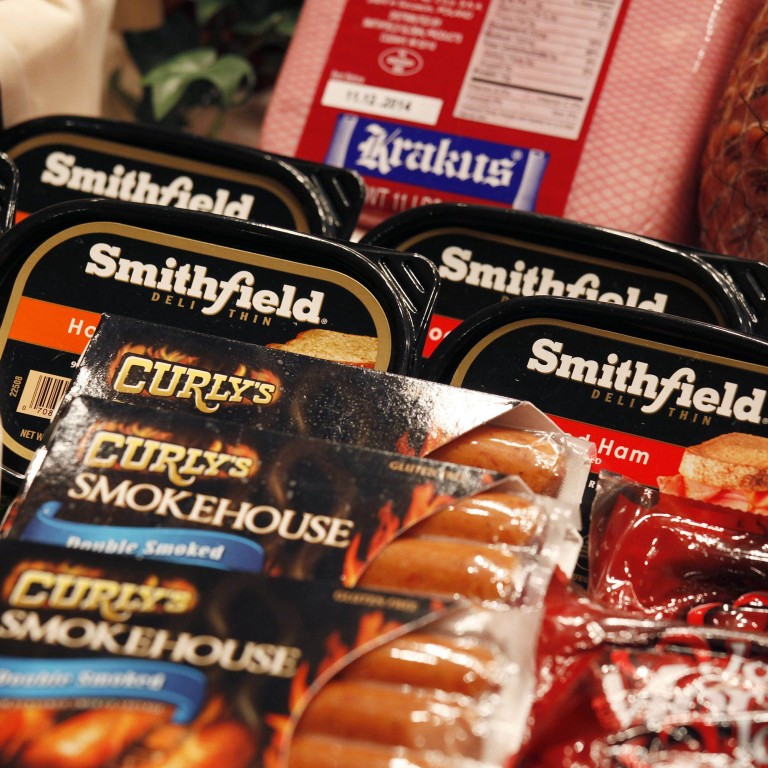 Chinese pork giant WH Group sells US food spices unit under Smithfield to French group for US$587.5 million to unlock value
Sale to France-based Solina is to maximise returns and unlock value from US assets held under Smithfield Foods
WH Group expects to book a US$467 million gain from the sale, while maintaining ties with a major supplier of ingredients to the group's operations
WH Group, the world's biggest pork processing group, has agreed to sell its food spices and sauces manufacturing business in the US to Solina Group for US$587.5 million,, following a strategic review of its assets.
The sale is expected to generate a US$467 million gain before costs and expenses, which is the difference between the selling price and the underlying value of the assets, the Hong Kong-listed Chinese group said in a stock exchange filing late on Monday.
France-based Solina is a leader in the market for savoury ingredients and is majority-owned by European private equity firm Astorg, which manages 18 billion euros (US$17.8 billion) of assets. Solina has 35 production sites in 19 countries.
WH Group makes strategic reviews of its assets from time to time with a view to maximising returns to shareholders and unlocking the value of the assets,
it said in the filing
. It will also allow the group to maintain a key relationship with the buyer, which is a strategic supplier of raw materials to the group, it added.
WH Group fell 1.6 per cent to HK$4.87 on Monday before the local market paused on Tuesday for a holiday. The shares have weakened 1.2 per cent this year, while the Hang Seng Index slumped 27 per cent. Over the past five years, WH Group has lost 42 per cent of its market value
partly due to family squabbles
, while the index crashed 40 per cent.
The assets and business on the chopping block is held under the Saratoga Food Specialties division of Smithfield Foods, the biggest US pork company. WH Group bought Smithfield in 2013 for US$7.1 billion including assumed debt, the biggest takeover of an American company by a Chinese entity.
The underlying assets generated a net profit of US$13.6 million in 2020 and US$17 million in 2021, based on the group's management accounts, according to the exchange filing.
WH Group warned in
March
that Russia's invasion of Ukraine would push costs up and erode profitability. Even so, net profit jumped 30 per cent to
US$701 million in the interim period to June 30.
Earnings climbed 7.2 per cent in 2021 to US$1.04 billion, according to stock exchange filings.
The US and Mexico contributed 57.2 per cent to WH Group's revenue in the latest interim report and 51 per cent to operating profits. China accounted for 32.6 per cent and 44.3 per cent, respectively. The rest came from Europe.