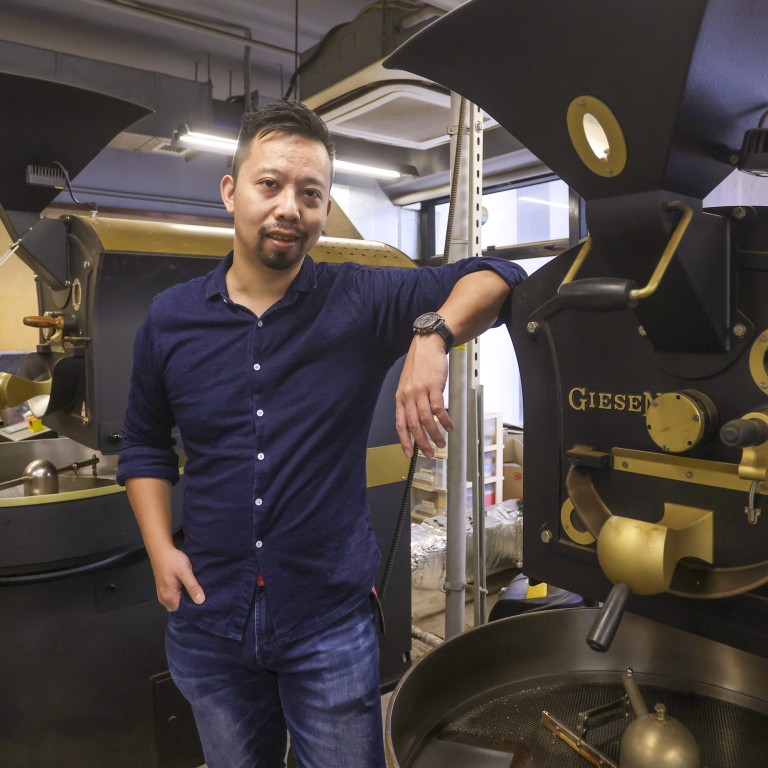 Hong Kong coffee firm Alchemy is sourcing beans from sustainable farms for its environmentally friendly brew
Hong Kong-based Alchemy chooses producers that 'are doing the right thing' for the environment, founder Ambrose Peter Law says
Nescafe to invest more than US$990 million by 2030 to encourage coffee farmers supplying it to use more sustainable farming methods
Local coffee chains
have been looking to source beans from producers using sustainable farming practices to reduce the environmental impact of one of the world's favourite beverages and to mitigate the effects of
climate change
.
Hong Kong-based Alchemy, a coffee roastery and cafe chain, has been choosing producers that "are doing the right thing" for the environment, according to founder Ambrose Peter Law.
"We believe that if we pick farmers that are doing the right thing environmentally, this will generate the right movement even for farmers that are not yet doing the right thing," Law said.
An average cup of coffee, or 125ml, requires 132 litres of water, according to calculations by the Water Footprint Network.
Coffee
is important in a broader sense also because, according to the Fairtrade Foundation in the UK, around 125 million people across the globe depend on coffee for their livelihoods.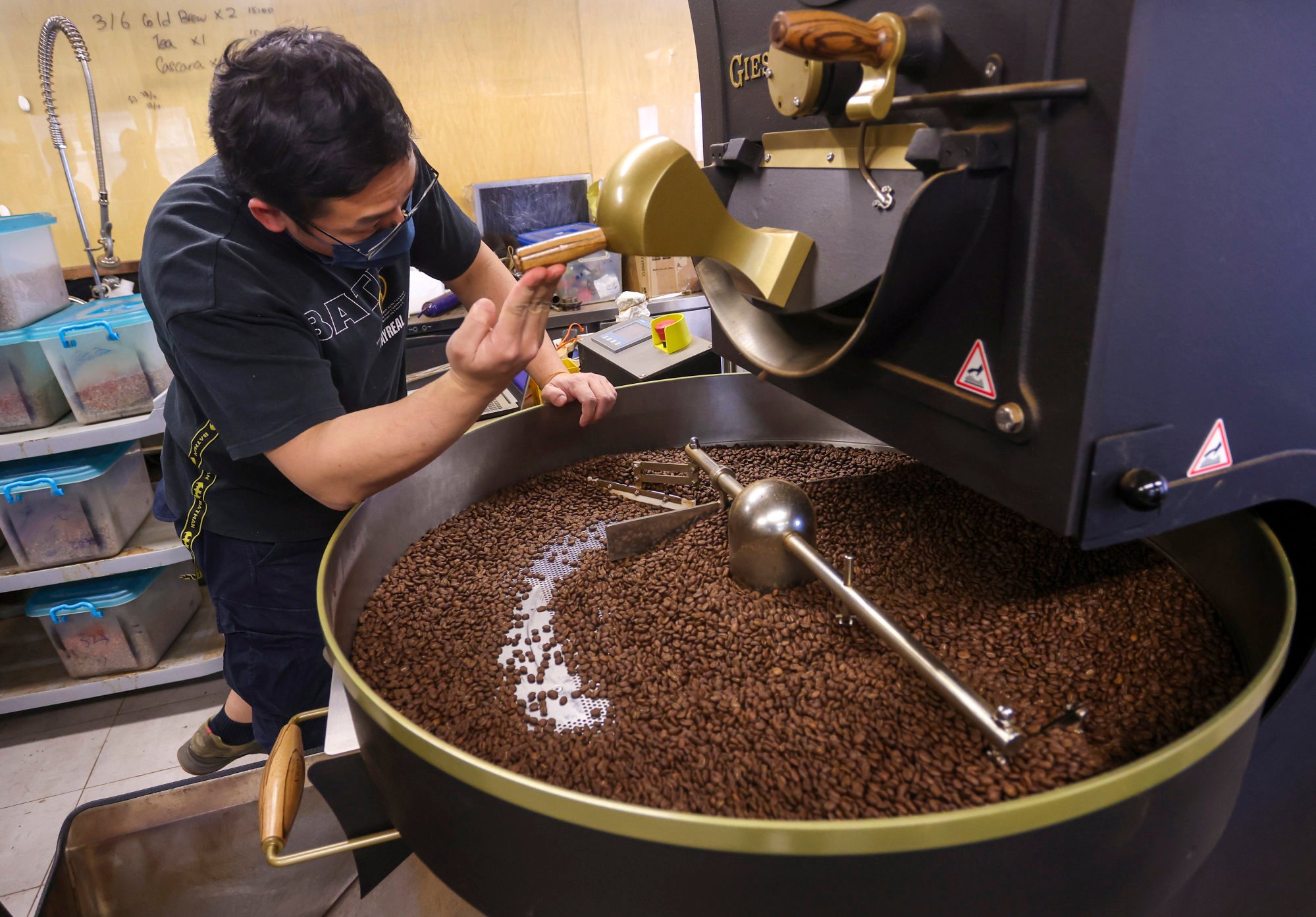 The firm sources its coffee beans directly from origin and visits farmers on site. Alchemy sources its Colombia Erazo blend from a farm employing equipment that uses 90 per cent less water compared to traditional processing methods. The farm also reduces pollution from waste water.
In Brazil, Alchemy sources its Ferreira blend from a farmer who retains a quarter of his farm – or around 34 hectares – for forest conservation purposes to contribute to the biodiversity of the area. Law met these producers while visiting the regions on sourcing trips and while judging competitions globally.
"When we source our coffees, we want to know – and our customers want to know – that we're supporting the right kind of people … not someone who is very disrespectful of the environment," Law said. "There is a need to think about the environment, to conserve what is already there."
Nescafe, Swiss food conglomerate Nestle's coffee brand, launched a plan last month to invest more than one billion Swiss francs (US$990 million) by 2030 to encourage coffee farmers supplying it to use more sustainable farming methods. The brand aims to work with farmers, suppliers and partners to protect agricultural land, enhance biodiversity and prevent deforestation.
Nescafe aims to source all of its coffee responsibly, which means that the coffee can be traced back to an identified farmer group and verified by independent organisations, by 2025, up from 82 per cent in 2021, it said last month. It also wants 20 per cent of it to be farmed with regenerative methods by 2025, and half by 2030.
Regenerative agriculture methods aim to improve soil health and fertility, as well as protecting water resources and biodiversity. They include planting cover crops to protect soil, incorporating organic fertilisers and planting trees in agricultural land to preserve biodiversity, Nescafe said.
"Climate change is putting coffee-growing areas under pressure," David Rennie, head of Nestle Coffee Brands, said in a statement. "We're accelerating our work to help tackle climate change and address social and economic challenges in the Nescafe value chains."
Rising temperatures will reduce the area suitable for growing coffee by up to 50 per cent by 2050, according to the Inter-American Development Bank.
"Climate change is something we see exceptionally in [our faces] in the coffee world. A lot of producers are having problems. As the world warms up, the ideal spot to grow coffee somewhat shifts," said Alchemy's Law.
"Good tasting coffee … needs this narrow band of temperature to grow in. As climate change happens, this little band of the ideal space may shift. This is actually a huge deal for producers.
"We'd like to back farmers that are doing the right thing."