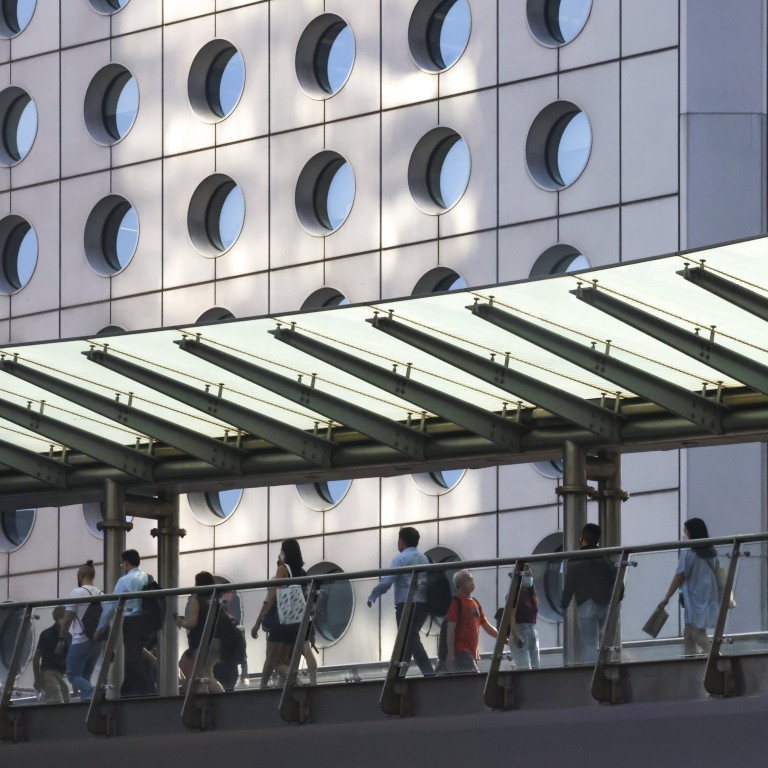 China and Hong Kong firms see greatest growth in whistle-blower reports in Asia-Pacific, but fail to act adequately, Baker McKenzie survey shows
Some 74 per cent of mainland firms and 61 per cent from Hong Kong saw an increase in whistle-blowing complaints over the past year, compared with an average of 41 per cent in Asia-Pacific
Leading Hong Kong firms should act as role models and demonstrate how whistle-blowing policies and disclosures should be handled, Baker McKenzie executive says
Mainland China and Hong Kong firms have seen the greatest growth in whistle-blower reports but have failed to respond adequately, a survey of five major Asia-Pacific markets by law firm Baker McKenzie has found.
Employers without the mindset and tools to navigate whistle-blowing complaints will become more vulnerable to risks such as regulatory sanctions, reputational damage and employee disengagement or claims, according to the law firm's recent "Asia-Pacific Whistleblowing Landscape" report.
"[Companies] have to encourage a 'speak-up' culture. Part of that means that if somebody does raise complaints, you need to actually investigate," Mini vandePol, Baker McKenzie's head of investigations, compliance and ethics group in the Asia-Pacific region, said in an interview.
Some 74 per cent of mainland firms, and 61 per cent from Hong Kong, saw an increase in whistle-blowing complaints over the past year, compared with an average of 41 per cent in the region, according to the survey of 523 senior executives polled across five major markets, the others being Singapore, Japan and Australia.
However, companies on the mainland and in Hong Kong also received the highest number of complaints about how whistle-blower reports were handled, at 69 per cent and 42 per cent, respectively, according to the survey conducted by Baker McKenzie and Acuris Studios between January and March this year.
The main reasons for such complaints included processes lacking transparency, a lack of trust in the personnel charged with carrying out investigations, and frustration about the lack of updates on cases, according to the report.
The mainland and Hong Kong also had the lowest percentage of respondents saying their companies' whistle-blower policies committed firms to carrying out an investigation into the reports made, at 11 per cent and 27 per cent, respectively, compared with an average of 49 per cent in the region.
This "represents an inadequate understanding of the importance of investigations as part of a strong governance programme", vandePol said.
Whistleblowing is one of the most effective ways of detecting and preventing corruption and other malpractices in companies, according to Berlin-based global anti-corruption watchdog Transparency International. The watchdog pointed to the important role whistle-blowers play in safeguarding the public good, as shown by the industrial-scale tax avoidance scandals they uncovered such as
LuxLeak
and
Panama Papers
.
"Some of the biggest scandals we have seen globally are because the company's governance systems failed. And whistle-blowing is an essential part of the governance system," vandePol said.
By strengthening and supporting whistle-blowing programmes, companies demonstrate that they value integrity and a speak-up culture, which falls into the corporate governance component of a firm's
environmental, social and governance
(ESG) credentials, according to the report.
Investors have been increasingly looking at companies' ESG ratings from index providers such as MSCI, and this is a driving force for companies to have better integrated whistle-blowing programmes and for investigations to occur, vandePol said.
"Having regulations that require whistle-blowing programmes, in my view, is definitely a good start. Then what we need is better guidance on what [to] do with that programme," she said.
In line with the ESG disclosure guidance of bourse operator Hong Kong Exchanges and Clearing, listed firms in Hong Kong are only required to provide a "description of … whistle-blowing procedures, and how they are implemented and monitored" in their mandatory ESG reports.
Disclosure requirements regarding whistle-blowing policies are still not mandatory in Hong Kong, according to Christina Lee, co-head of Baker McKenzie's capital markets practice group in Hong Kong and mainland China.
"Companies can choose to comply, and if they don't they just have to explain why," Lee said. "The leading corporations [in Hong Kong] should act as role models to demonstrate how an established whistle-blowing policy and disclosures should be like. This will … create a better culture among other businesses in Hong Kong."
On the mainland, while the China Securities Regulatory Commission has issued some general regulations to encourage listed companies to establish whistle-blowing policies, only around 100 such companies – less than 3 per cent of public companies listed in Shanghai and Shenzhen – have disclosed their reporting systems as it's not a mandatory disclosure requirement, according to Yang Yingfei, senior counsel at FenXun Partners in Beijing.
"The situation can be improved by making it an obligation for A-share listed companies to disclose their whistle-blowing protection systems, and to ensure that such systems are communicated to all employees in a timely manner," Yang said.