Macau
Get more with myNEWS
A personalised news feed of stories that matter to you
Learn more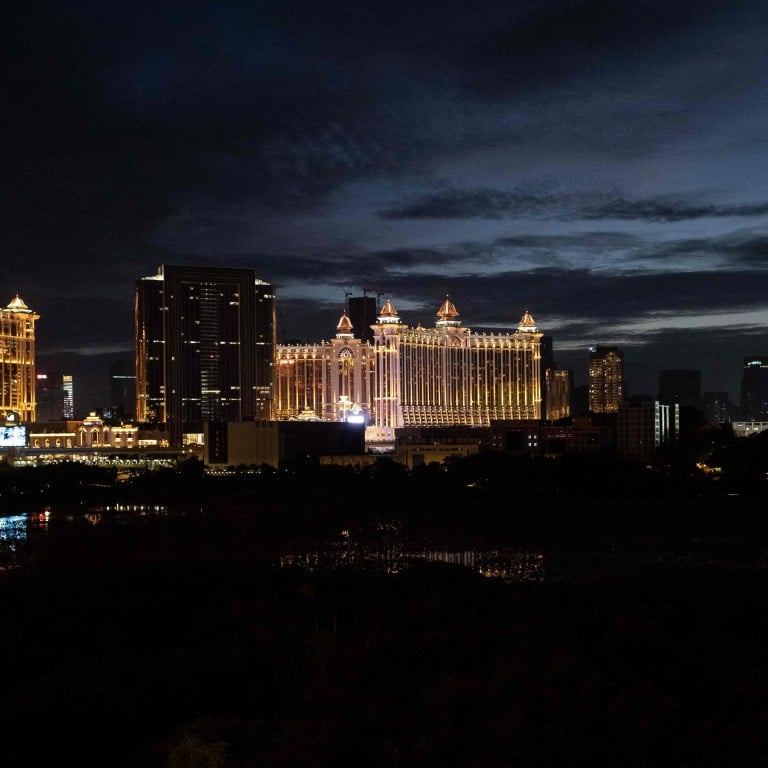 Sands China, Galaxy Entertainment lead Macau casino bidders promising US$12.5 billion in investment over 10 years
The Macau government has agreed to proposals from seven companies who are bidding for six casino licences set to take effect in 2023
The six current operators will prevail over a seventh tied to Genting, according to a JP Morgan analyst who says the investment level is reasonable
The Macau government has reportedly agreed to proposals that would see casino operators invest a combined 100 billion patacas (US$12.5 billion) in the city over the next decade, with Galaxy Entertainment Group and Sands China promising the biggest outlays, as seven companies vie for six 10-year casino licences.
In the meeting, current licensees Sands and Galaxy committed to invest more than 20 billion patacas each if they retain their concessions, according to the Portuguese-language radio broadcaster TDM.
The other five companies – current operators Melco Entertainment, MGM China, SJM Holdings and Wynn Macau, plus a
last-minute entrant
linked to Lim Kok Thay, the billionaire chairman of Malaysia's Genting Group – committed to invest about 15 billion patacas each, taking the combined total for the six winners to 100 billion patacas , TDM said.
In addition, the government used the meeting to highlight its concerns that the bidders' proposals do not invest enough in non-casino elements, and restated an earlier position that it will not grant any additional land for gaming facilities, according to TDM.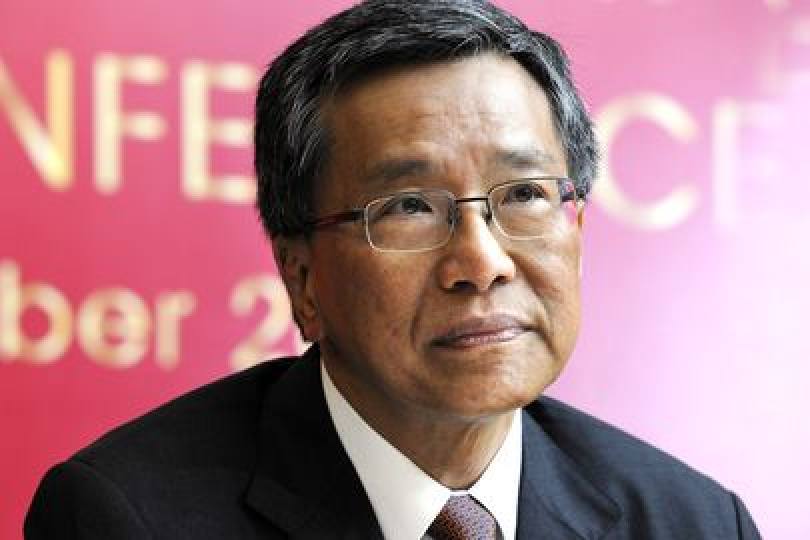 The Macau public tender committee was unavailable for comments.
Macau's government tightened the city's gambling laws early this year. While it will still issue six licences, their duration will be halved to 10 years and the companies will be required to place more local permanent residents in top management positions.
The hopefuls all submitted their bids in September. The current licences expire on December 31.
Authorities also said in June that hopefuls must present detailed plans for developing foreign tourist markets and describe the benefits Macau can expect from gaming and non-gaming investments and corporate social responsibility efforts.
Lim submitted a last-minute bid under Genting-linked firm GMM Limited just hours before the tender closed on September 15.
"The reported investment commitment of US$1.9 billion to US$2.5 billion per operator – is very reasonable," said JP Morgan analyst DS Kim in a report released on Monday.
The amount is only about a third of the US$35 billion that the six operators have invested over the past 10 years, but suggests one big renovation or development project plus some flagship events or shows over the next decade, Kim said.
"This level of investment should be gladly accepted by the six incumbents," Kim said in the report. "The question, however, remains for Genting, which does not have any assets in Macau. This means it will have to acquire existing assets and commit to additional capital expenditures if it receives the concession."
JP Morgan expects the six incumbents to prevail, "while the only feasible scenario for Genting would be via equity investments or via a joint-venture structure", it said.
The Hong Kong shares of Galaxy, Sands China and SJM were flat at HK$45.60, HK$18.74 and HK$3.28, respectively, on Monday, while MGM China rose 3.66 per cent to HK$4.81 and Wynn rose 4.42 per cent to HK$4.49. Melco rose 12.33 per cent to US$7.38 on the Nasdaq on Friday.
TDM said the government's main concern during the discussions on Friday was investment in non-gaming elements. Concessionaires will be expected to continue supporting local events like the Macau Grand Prix and music festivals, as well as to bring international acts to Macau. There are also plans to open museums.
However, as the government has stated it will not grant any new land for gaming facilities, concessionaires will need to continue developing their existing facilities in the future, according to TDM.