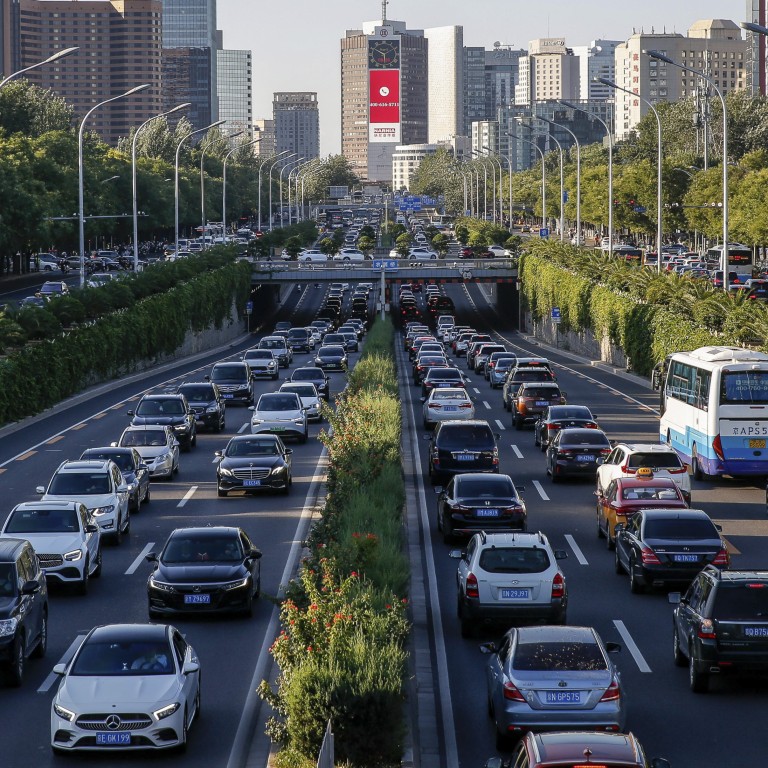 China's big carmakers show no signs of ending production of fossil-fuel vehicles, struggle to keep pace with nation's net-zero goal: Greenpeace
Warren Buffett-backed BYD is the only major Chinese carmaker to end production of conventional cars, but it is yet to announce a timeline to reach carbon neutrality
Slow transition to zero-emission vehicles hinders China's carbon neutrality efforts, Greenpeace campaigner Bao Hang says
Most of China's top carmakers have no plans in place to phase out conventional vehicles or a detailed timetable for their net-zero targets in response to China's carbon neutral pledges, according to
Greenpeace East Asia
.
BYD
, backed by
Warren Buffett
's Berkshire Hathaway and the world's largest electric vehicle (EV) maker, is the only major Chinese auto brand to end internal combustion engine car production, but even it has not set a net-zero target yet, the environmental group said in a report on Tuesday.
The share of
battery-powered cars
in China's passenger car market is still small even after years of strong growth, with EVs accounting for less than 14 per cent of most of the top Chinese carmakers' total sales last year, the report said.
"A slow transition to zero-emission vehicles hinders China's carbon neutrality efforts," said Bao Hang, a Greenpeace East Asia campaigner in Beijing. "At the same time, China's new EV producers are rapidly expanding, and the industry as a whole is moving towards an EV-driven market. Traditional automakers that fail to transition to EVs risk losing market share and falling behind."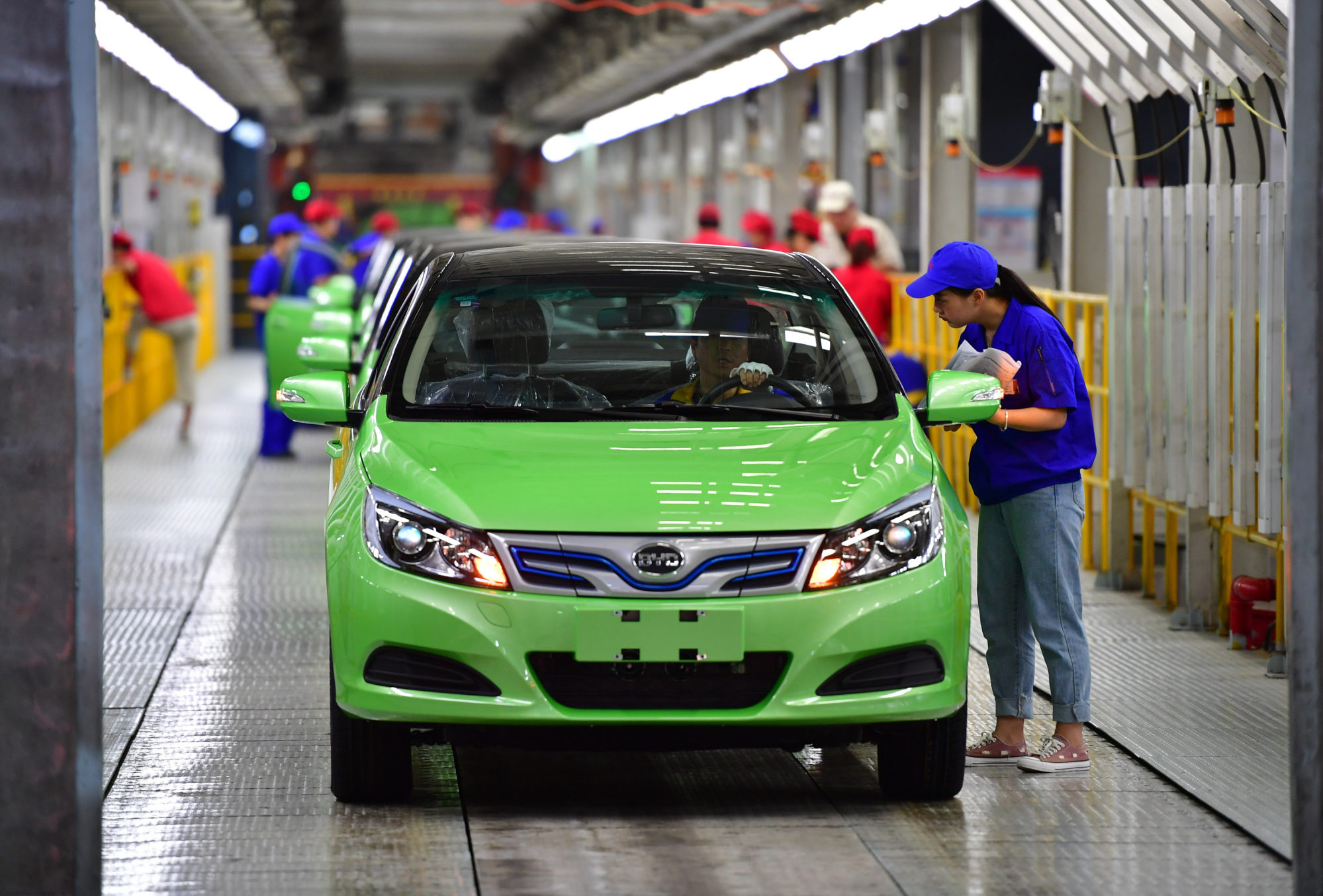 Greenpeace analysed China's 10 biggest carmakers based on their sales in 2021, rating their performance on low-carbon transition based on their net-zero commitments, EV deployment, fuel efficiency and emissions data transparency.
BYD topped the overall Greenpeace ranking that comprised SAIC,
Great Wall Motor
,
Chery
, GAC, Chang'an, Dongfeng,
Geely
, BAIC and FAW. The Shenzhen-based carmaker is the only Chinese carmaker at the
COP26 climate summit
in Glasgow last year to commit to selling only zero-emission cars globally by 2040. In April, BYD further announced it had stopped producing combustion engine vehicles and would only make electric and plug-in hybrid cars.
While battery-powered cars accounted for 43.7 per cent of BYD's total sales in 2021, the proportion was less than 14 per cent at each of the other nine carmakers.
On net-zero commitments, only six of the 10 carmakers have announced targets. Chang'an, Geely and Great Wall plan to achieve net zero by 2045, and BAIC, GAC and FAW after 2050.
However, the targets set by most of the carmakers lack either a reduction target timetable, or a clear scope of commitment, Greenpeace said, adding that they also need to improve emission data disclosure and take steps to decarbonise their manufacturing processes and supply chains. Five carmakers – SAIC, Chang'an, BAIC, Chery, and
FAW
– have not disclosed emissions data even for their own operations.
EV sales in China, the world's largest market, reached 3.52 million units last year, almost doubling from the previous year, according to data from the China Association of Automobile Manufacturers.
However, Greenpeace said that Chinese carmakers' transition towards zero emissions remains slow. Accelerating the transition towards EVs can contribute greatly to China's climate targets to achieve net-zero emissions by 2060, Greenpeace added, suggesting they stop sales of combustion engine cars by 2030.
According to the China Automotive Technology & Research Center, the nation's car industry emitted greenhouse gases equivalent to 1.2 billion tonnes of carbon dioxide in 2021, more than the annual carbon emissions of Japan.
Although EV sales ballooned during the first half of this year, the per unit cost of EVs in China is still higher than conventional cars. EVs are becoming cost competitive and are likely to reach price parity in China within the next five to 10 years, according to the International Council on Clean Transportation.
"Auto companies in China should accelerate their investment in EV technology, so that they are ahead of the curve, rather than falling behind due to a focus on short-term profits at the expense of long-term strategy," said Bao.
"If China's top auto manufacturers aspire to be world leaders, they must show they can undertake the global responsibility to fight climate change," he added.