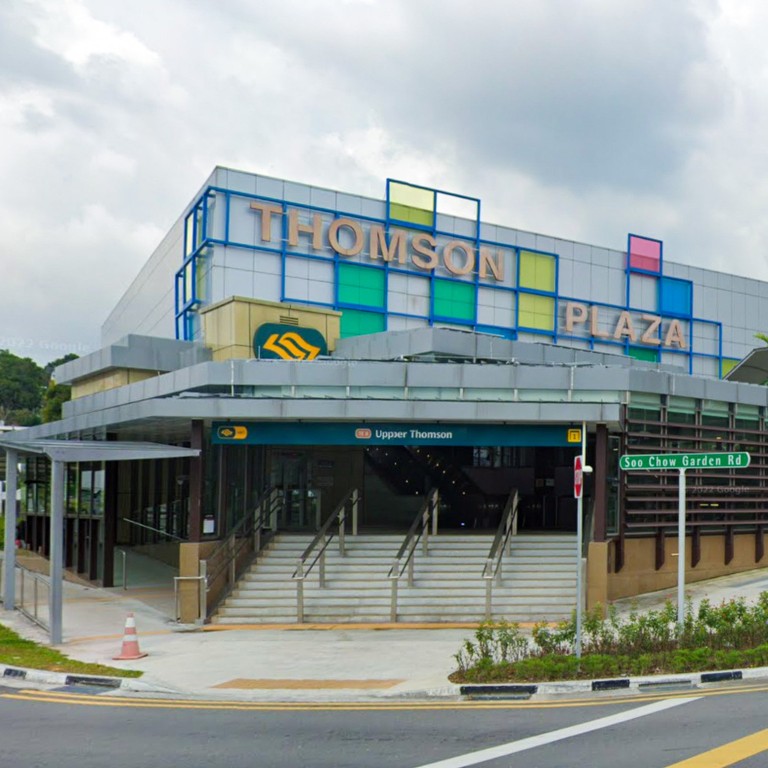 Hong Kong's Link Reit buys two Singaporean malls for US$1.6 billion in biggest Southeast Asian property deal this year
The real estate investment trust has made a foray into Singapore by agreeing to buy two suburban shopping malls there to diversify its portfolio
Link Reit said the two properties are close to full occupancy and generated an annualised net property income of S$106 million as of October 2022
Link Reit
, Asia's largest real estate investment trust, has made a foray into Singapore by agreeing to buy two suburban shopping malls there to diversify its portfolio.
Hong Kong-based Link Reit
announced on Wednesday evening that it would pay S$2.16 billion (US$1.6 billion) to acquire the properties – Jurong Point and Swing By @ Thomson Plaza – from Mercatus Co-operative, a unit of Singapore shopping mall owner NTUC Enterprise Co-operative.
According to data provider Refinitiv, the transaction ranks as the biggest property deal in Southeast Asia this year.
The transaction is expected to be completed on March 31, 2023.
The properties will become
Link Reit
's first assets in Singapore.
Nicholas Allen, chairman of Link Reit, said in a statement that the purchase is firmly aligned with its growth strategy to diversify and improve its portfolio mix across geographies.
Reuters reported last month that the deal could be valued at as much as S$3 billion before Mercatus removed one asset from the proposed sale.
As part of the deal, Link Reit will also enter into a 10-year asset and property management service agreement for a third shopping mall, AMK Hub, which will remain under Mercatus' ownership.
George Hongchoy, Link Reit's CEO, told reporters in a media briefing on Wednesday evening that the Reit had been chasing lucrative assets in Singapore for several years, and the properties it secured would help it expand in Southeast Asia.
"Properties such as these, sizeable suburban retail assets with high occupancy rates and stable rents, are traditionally tightly held and do not often come to market," he said. "This transaction allows us to build a dedicated team in Singapore and provides a base for Link to expand further into other asset classes and strategies in Asia-Pacific."
Link Reit said the two properties are close to full occupancy and generated an annualised net property income of S$106 million as of October 2022.
Jurong Point is one of Singapore's largest suburban lifestyle malls with 720,000 square feet of net lettable area (NLA). It is located in one of the 11 integrated transport hubs in Singapore.
Swing By @ Thomson Plaza has an NLA of 110,000 sq ft and is located next to a station along Singapore's newest metro line, the Thomson-East Coast Line.
The deal will make Link Reit one of the top 10 retail asset owners in Singapore.
Link said it will fund the acquisition through its cash and debt facilities. Upon completion, its debt-to-asset ratio will increase from 23.2 per cent to 27.1 per cent.
Reit refers to trust products that pay investors dividends from rents earned by underlying properties.
Link Reit was listed on the Hong Kong stock exchange in November 2005.
The city's Housing Authority sold 180 retail and car parking facilities to the trust that year.
Today, Link Reit also owns and manages a wide range of assets outside Hong Kong, including retail facilities, car parks, offices and logistics assets spanning from Beijing, Greater Bay Area and
Yangtze River Delta
, to London, Sydney and Melbourne.