Aviation
Get more with myNEWS
A personalised news feed of stories that matter to you
Learn more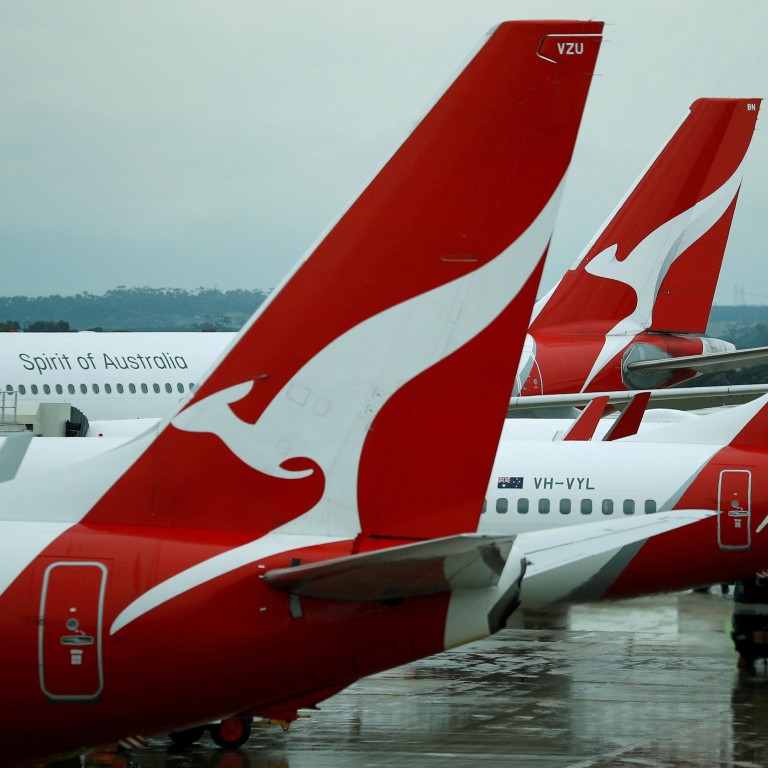 Qantas appoints Vanessa Hudson as first female CEO to replace Alan Joyce who is stepping down after 15 years
Hudson, 53, who is currently the chief financial officer, will take over from Joyce in November
Hudson beat almost 40 other candidates from around the world, most of them men, according to chairman Richard Goyder
Qantas Airways named Vanessa Hudson as its first female CEO, handing her the task of rebuilding the 103-year-old airline's battered reputation.
Hudson, who has worked at Qantas for almost three decades and is currently chief financial officer, will assume the top job in November. CEO Alan Joyce, one of aviation's longest-serving and highest-profile leaders, is stepping down after 15 years in the role.
Hudson, 53, will be handed an airline delivering record profits amid surging demand for air travel after Covid-19. Yet she also inherits strained ties with union leaders angered by Joyce's job cuts, and bruised relations with passengers fed up with pandemic-related cancellations, delays, lost luggage and high ticket prices.
Qantas shares dropped 2.2 per cent to A$6.59 at 12pm in Sydney, valuing the airline at A$12 billion (US$8 billion).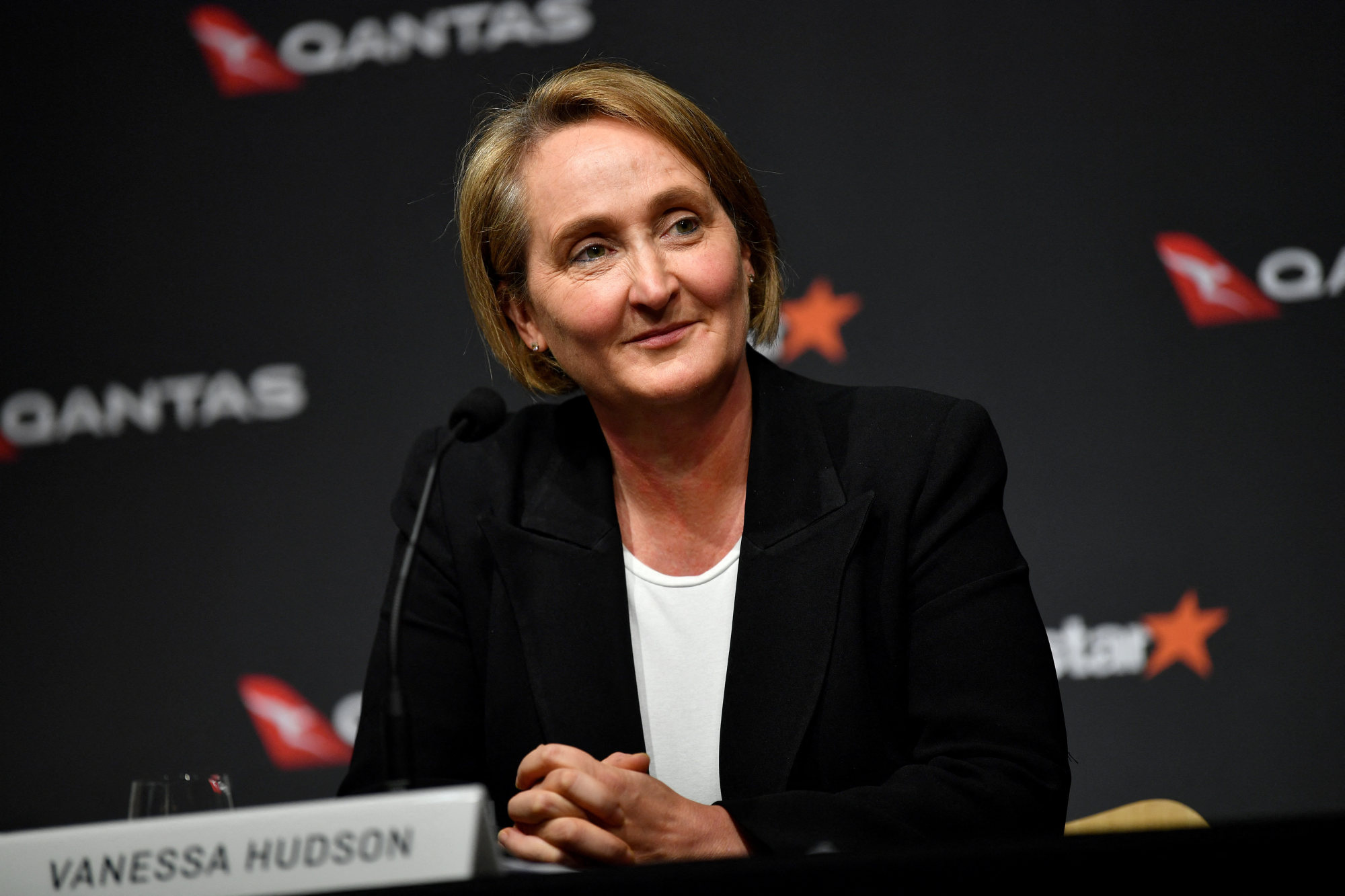 Hudson started with Qantas in 1994 as an internal auditor before becoming catering product manager three years later. She has since held leadership positions in commercial planning and sales and distribution. She was the airline's chief customer officer before the pandemic.
Chairman Richard Goyder said Hudson beat almost 40 other candidates from around the world, most of them men. Ultimately, it came down to a choice between Hudson and Olivia Wirth, the head of Qantas' loyalty business, he said.
The man Hudson replaces is famed for turning around one of Australia's most iconic brands at least twice and enriching shareholders. But Joyce leaves behind a divisive legacy after a series of employee cuts over the past decade. Most recently, he slashed more than 8,000 jobs during the coronavirus crisis.
At a press conference at Qantas headquarters near Sydney airport on Tuesday, Hudson – seated alongside Goyder and Joyce – was peppered with questions about how she would fix the airline's broken bonds with unions, staff and travellers.
"I'm coming into this position valuing the contribution that our people make every day," Hudson said. "I'm really looking forward to meeting the unions."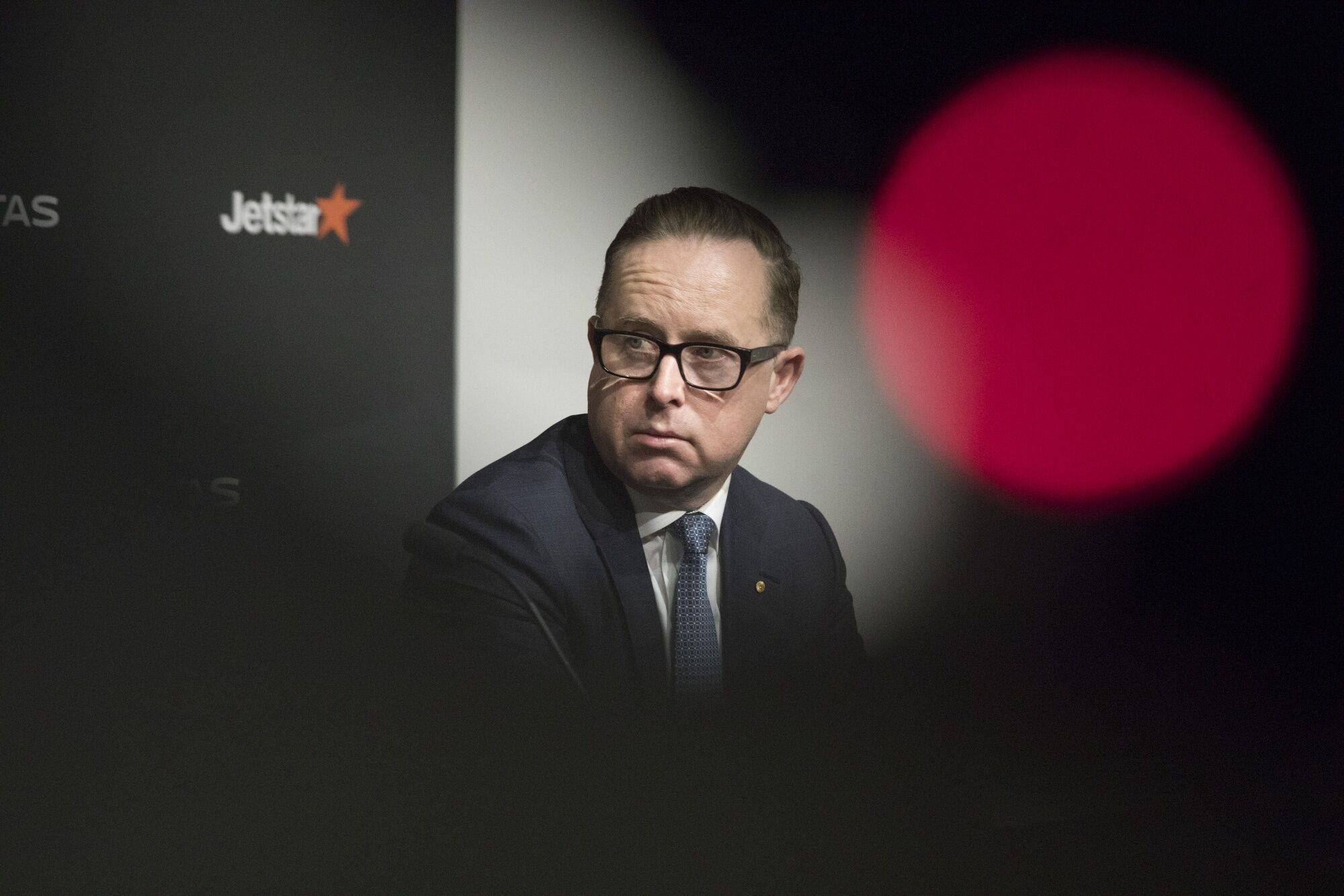 A top priority, she said, was taking care of customers. Underscoring Hudson's challenge, Transport Workers' Union national secretary Michael Kaine simultaneously issued a statement warning she faced an uphill challenge to rebuild the company.
"The new CEO must turn Qantas in a new direction away from the dismantling of standards it has seen for the last decade and a half," Kaine said. "Our door is open."
The earlier-than-expected succession announcement allows Joyce to hand over the reins over a six-month period. Goyder had previously said Joyce would remain in charge until at least the end of 2023. At the press conference on Tuesday, Joyce singled out Hudson's leadership skills and said he would have retired years ago if it hadn't been for Covid-19.
Hudson, who has two daughters aged 18 and 21, had not hidden her ambitions to lead the airline.
She put her hand up for the role in an interview with Bloomberg Television in March last year. "If the board were to give me the opportunity to step into Alan's shoes, I would be incredibly honoured and proud," she said at the time.