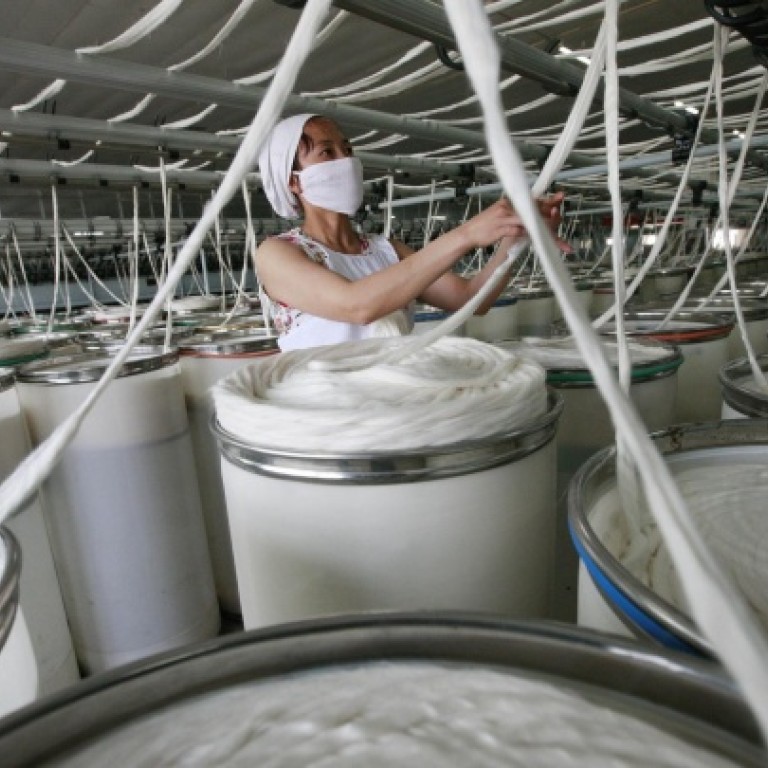 Fall in China PMI fuels pessimism
An unexpected fall in PMI for April feeds pessimism over mainland manufacturing
The sustainability of the mainland's economic recovery is in doubt after the official purchasing managers' index revealed a slowdown in the growth of manufacturing last month as new orders weakened.
The PMI fell unexpectedly to 50.6 from 50.9 in March, data from the National Bureau of Statistics showed.
Analysts had expected the index to further rise to 51 after posting an 11-month high in March.
Lingering weakness in the United States and Europe took a toll on the mainland's manufacturing sector as demand from global markets remained sluggish.
A sub-index of new orders fell to 51.7 from 52.3, while new export orders dropped to 48.6 from 50.9. A reading above 50 indicates expansion and one below contraction.
"The fall in the index is evidence that growth momentum has continued to weaken," said Zhang Zhiwei, the chief China economist at Nomura Securities.
Zhang said the mainland's economic growth was expected to slow to 7.5 per cent in the second quarter from a year ago, after posting 7.7 per cent growth in the first quarter.
The incentive to invest in the manufacturing sector also weakened, with the sub-index of input prices falling to 40.1 from 50.6 in March and the output sub-index easing to 52.6 from 52.7, he said.
The official PMI index was in line with the HSBC flash PMI index, which triggered the largest drop in the share market in three weeks on Tuesday last week after the reading dropped to 50.5, from a final reading of 51.6 in March.
Linus Yip, a strategist at First Shanghai Securities, said the share market would fluctuate slightly because of the weak PMI data when it opens today after the Labour Day holiday. The Shanghai Composite Index fell 0.97 per cent to close at 2,177 points on Friday. The market was closed for the holiday for three days from Monday.
"The index will see strong support at the 2,150-point level," Yip said, noting that the benchmark had already fallen significantly last week after the HSBC flash PMI was released.
"The current level has factored in investors' expectations of the weakness of the manufacturing sector."
He said economic growth on the mainland might fall short of market expectations in the second quarter but would still be in line with the government's target of 7.5 per cent year on year.
"Investors were over-optimistic about the economic growth over the past few months, but now they are too pessimistic, as some economic indicators have showed the economic recovery is not as strong as they expected," Yip said.
This article appeared in the South China Morning Post print edition as: Global weakness keeps factories off the pace