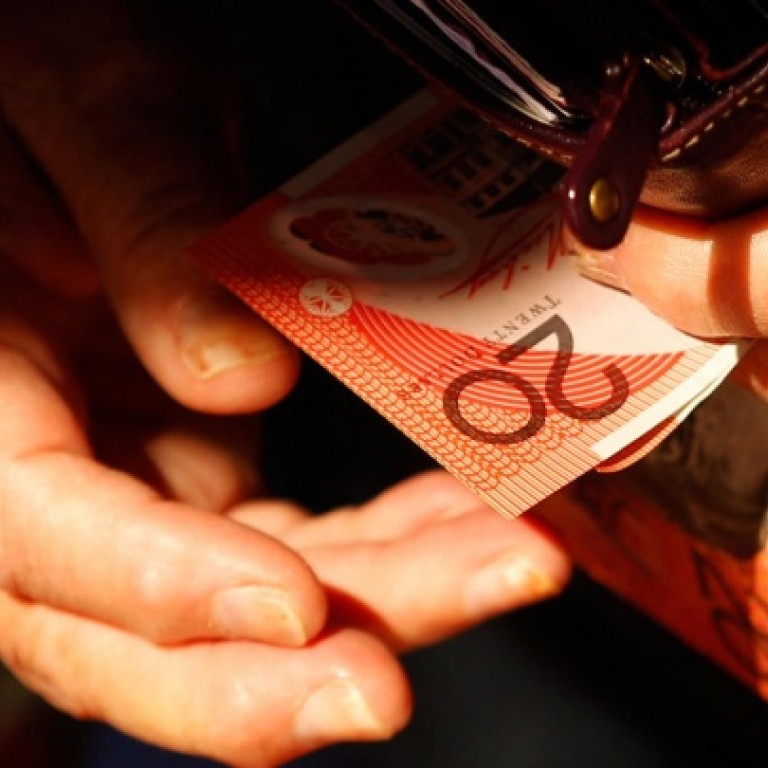 Australia's central bank cut rates as currency stayed strong, minutes show
Minutes show aussie's strength played part in decision this month to slash rates to record low
The Reserve Bank of Australia cut its benchmark interest rate to a record low this month to boost businesses weakened by the currency's sustained strength, even as households reacted to earlier reductions.
"Conditions in the business sector, as assessed in surveys, generally had remained below average, possibly in part because the exchange rate had remained high," the RBA said in minutes of its May 7 meeting released yesterday in Sydney. "Increasingly, the household sector had shown signs of responding to" lower rates.
Governor Glenn Stevens and his board have slashed borrowing costs by 2 percentage points over the past 19 months, to 2.75 per cent, joining global counterparts in embracing record-low rates in an economy where inflation is contained, and mining spending is predicted to crest and credit growth to stay subdued. Stevens aims to rebalance growth from mining regions in the north and west to builders and manufacturers in the south and east.
That task has been complicated by the local dollar's surge from an October 2008 low that has hurt exporters and manufacturers, forcing them and other companies to adapt.
The Australian dollar remained "high by historical standards despite depreciating a little against most currencies", the minutes said. "The bank's liaison suggested that firms remained cautious about hiring staff."
The so-called aussie equalled 98.16 US cents yesterday. It has gained about 25 per cent over the last three years.
This month's rate cut, which the RBA yesterday described as "appropriate to encourage sustainable growth", followed the slowest core consumer price growth in 14 years in the first quarter. Business confidence also remains weak.
The previous low for Australia's benchmark borrowing cost was 2.89 per cent in January 1960, according to the central bank. Australia, which has not recorded a current account surplus since 1975, typically maintains higher benchmark interest rates than other developed economies in order to attract capital inflows to offset its current account deficit.
"The effects of stimulatory monetary policy were continuing to emerge," the RBA said. "Improved conditions in the housing market and strong population growth were also expected to support dwelling investment and household spending more generally."
Australian home-loan approvals rose the most in four years in March, advancing 5.2 per cent from February, data showed on May 13. Retail sales had their biggest back-to-back gain in almost four years over the first two months of the year.
This article appeared in the South China Morning Post print edition as: Australia firm on rates amid buoyant currency