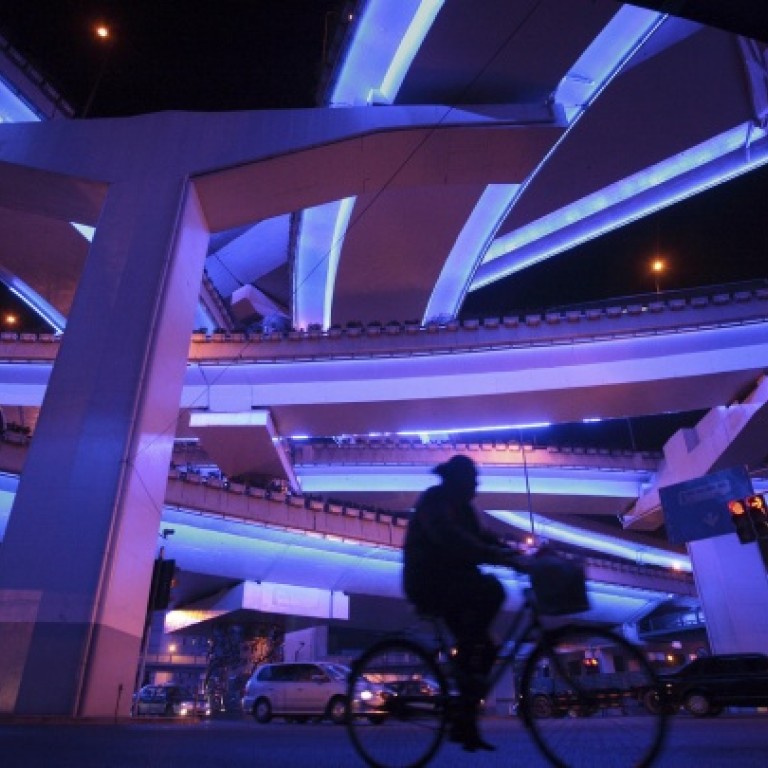 IMF warns China of risks in investment binge
With concerns rising over debt in the mainland's lower tiers of government, the agency expresses fears for economic stability
The International Monetary Fund has urged self-discipline on China's provincial and city governments, warning headlong investment fuelled by rapid credit growth may threaten economic sustainability.
The IMF's alert underscores the challenges facing the mainland's new leaders as they seek to lessen financial risk while keeping economic growth stable.
Excessive investment by local authorities in recent years has created serious overcapacity and lowered efficiency.
"Augmented" general government debt, including loans to local government financing vehicles, had risen to nearly 50 per cent of China's gross domestic product, the IMF's first deputy managing director, David Lipton, said yesterday in Beijing. The "augmented" fiscal deficit was estimated at 10 per cent of GDP.
"While part of this deficit is financed through land sales, and augmented debt is still at a well-manageable level, it is important to gradually reduce the deficit over the medium term to ensure a robust and sustainable debt profile," Lipton told reporters.
Researchers led by Deutsche Bank economist Ma Jun estimated that the government's general debt ratio might have risen to 55.6 per cent in 2010.
The IMF called on Beijing to continue tax reform and revamp the framework for local government investment and borrowing. "It is important that local governments have accountability for the decisions they have taken, because they would have access to a large amount of resources," Lipton said.
Local governments scrambled in recent years to borrow funds through financing arms to boost infrastructure projects, prompting Beijing to tighten regulations on bank lending.
Shadow banking, including wealth management products and trust loans, has since boomed. Total social financing rose 63 per cent in the first four months from a year earlier to 7.91 trillion yuan (HK$10 trillion).
"The rapid growth in total social financing - a broad measure of credit - raises concerns about the quality of investment and its impact on repayment capacity, especially since a fast-growing share of credit is flowing through less well supervised parts of the financial system," the IMF said.
Moody's Investors Service has said shadow banking may have reached 55 per cent of the nation's GDP at the end of last year.
Local governments have shown no signs of reining in investment. Zhejiang province, for instance, plans to launch more than 1,000 major projects entailing investment worth more than 10 trillion yuan in the five years to 2017. Guangdong plans to pour 722.6 billion yuan into expanding highways over this period.
This article appeared in the South China Morning Post print edition as: IMF warns of risks in investment binge