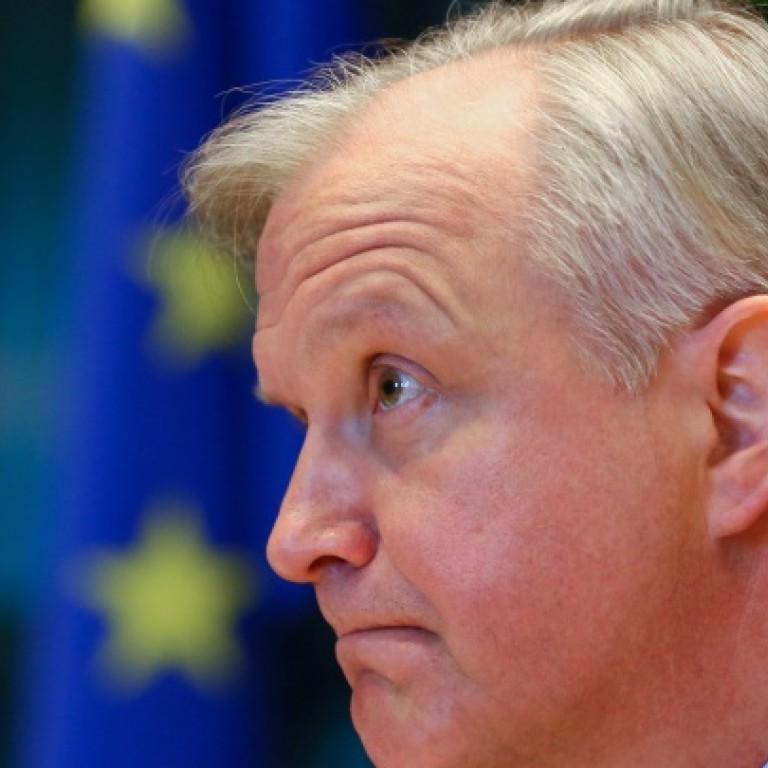 EU tells Slovenia to move swiftly on privatisation
Slovenia was the fastest growing euro zone member in 2007 but was badly hit by the global crisis due to its dependency on exports.
The European Commission told Slovenia it should prepare swiftly for the planned sale of state assets as part of efforts to avoid needing international financial aid.
Slovenia is pushing ahead with large-scale privatisation plans, the clean-up of its indebted banking sector and other structural reforms to fend off the risk of becoming the next euro zone country requiring a bailout.
The Commission gave Slovenia two more years to cut its budget deficit below the EU ceiling of 3 per cent of gross domestic product and said it should hire independent external advisers by June to conduct a system-wide bank asset quality review that should be completed by year end.
However, ECB governing council member and Slovenia's central bank governor Marko Kranjec expressed fear that external audits could delay the process of transferring bad loans of state banks to the newly established bad bank, due to start in June.
Slovenia's Finance Minister Uros Cufer said Slovenia would do external stress test of banks as recommended, and added the country was considering lowering the national pension bill and rationalising its health system in order to further cut public spending.
The EU's Economic and Monetary Affairs Commissioner Olli Rehn said full implementation of a reform programme drafted by Prime Minister Alenka Bratusek's two-month-old government should be enough to avoid Slovenia needing external financial help.
"Once fully implemented, this reform strategy, as spelled out in the reform programme in the letter I've received from minister Cufer, should lead to a sustainable correction of imbalances and to improvement of market sentiment," Rehn said after the Commission unveiled reports on the EU member states.
The report said Slovenia should "swiftly proceed with preparations for the announced sale of NKBM (lender Nova Keditna Banka Maribor) and establish by September this year an ambitious timetable for the divestment of direct and indirect state shareholdings of banks".
It added Slovenia should further reduce the public sector wage bill and social transfers and adopt and implement new structural measures to correct the excessive deficit by 2015.
It gave Slovenia until October 1 to "take effective action and report in detail the consolidation strategy" to the Commission. It said the country should reach a headline general government deficit target of 4.9 per cent of GDP this year and reduce it to 3.3 pct next year and 2.5 pct in 2015.
The Commission said the government should "stand ready to provide additional capital (for state banks) should the asset transfer or asset quality review reveal additional shortfalls".
It also urged the country to improve governance, risk management and profitability in the banking sector, "including through consolidation where appropriate".
It said the bank regulatory framework needed to be reviewed by end this year, which should be the base for strengthening supervisory capacity, transparency and statistical disclosure in the sector.
Kranjec also said he was "confident" the independent review would show that the Bank of Slovenia estimates of bad loans in local banks were accurate.
He also said there were too many banks in the country, adding the central bank will work towards bank consolidation.
Bratusek said the Commission's report confirmed that Slovenia "needs time, not help".
"We will implement our plans ... My duty is to give the people hope for the future and that is what I will do," Bratusek told a news conference in Ljubljana after the report was issued.
Slovenia was the fastest growing euro zone member in 2007 but was badly hit by the global crisis due to its dependency on exports. It fell into a recession last year amid lower export demand and a fall of domestic spending caused by budget cuts.
The European Commission expects Slovenia's economy to contract by 0.1 per cent next year after a 2 per cent decline expected this year.