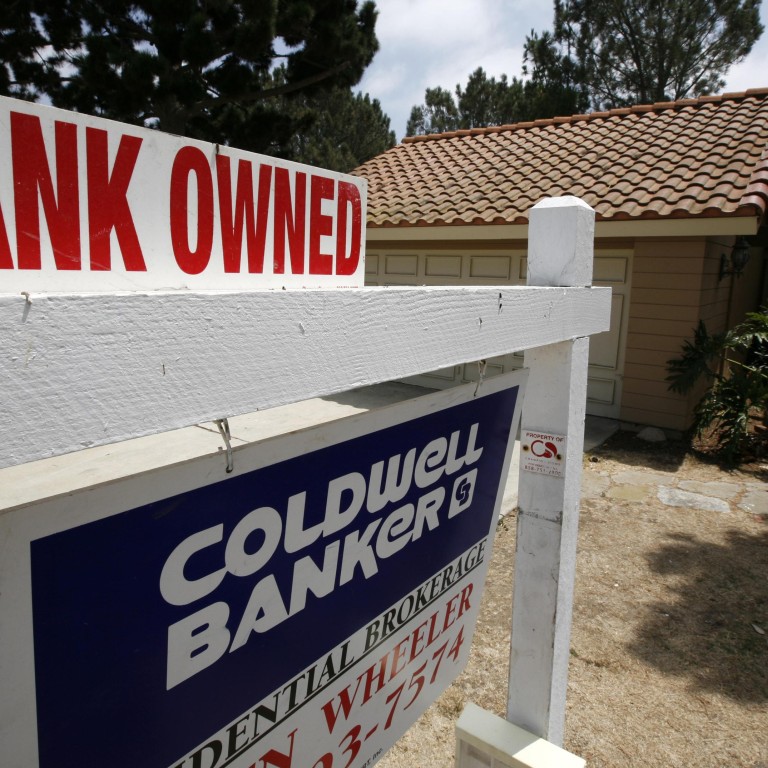 California city becomes first to adopt eminent domain plan
The city of Richmond, California, said on Tuesday it will use its power of eminent domain, if necessary, to seize "underwater" mortgage loans to keep its residents in their homes, becoming the first US municipality to adopt such an approach.
The northern California city, long plagued by poverty and crime, sent notice to the holders of more than 620 underwater home mortgages in the city, asking them to sell the loans to the city. It would buy the mortgages for 80 per cent of the fair value of the homes, write them down and help the homeowners refinance their mortgages.
In the event the owners of the loans would not cooperate, the city would seize the loans using eminent domain, Mayor Gayle McLaughlin said.
A mortgage is underwater if its unpaid balance is greater than the fair market value of the home.
Richmond, where nearly half of its homeowners are underwater, plans further such actions in the future, officials said in a conference call with reporters Tuesday.
"Residents here in Richmond have been suffering for years thanks to the housing crisis Wall Street created and which Wall Street refuses to fix," said McLaughlin in a statement.
Numerous groups, including the National Association of Realtors, the American Bankers Association, and the Securities Industry and Financial Markets Association, have already voiced fierce opposition to using the threat of eminent domain to buy mortgages.
"It is very, very discouraging to see a municipality begin the process," Timothy Cameron, managing director and head of SIFMA's Asset Management Group, said in an interview. "What this does is destroys the contractual rights of investors along with their trust and confidence in the capital markets. I wouldn't be surprised if a lawsuit is filed by investors, quite frankly."
Eminent domain is normally used by cities to force the sale of homes if they obstruct the construction of a project deemed beneficial to the wider community, such as a road or bridge.
Using eminent domain to force banks and other investors to sell mortgages is a novel use of the legal doctrine, and one with little legal precedent.
Richmond is working with San Francisco-based Mortgage Resolution Partners, a private investment firm that has been pitching the plan to U.S cities and municipalities for more than a year. MRP, raising money from private sources, would work with the city to obtain the financing to buy the distressed mortgages and restructure them. MRP would receive a fee for every troubled loan it restructured under the plan.
Bill Falik of MRP said mortgages are a form of property that can be seized by Richmond, whose housing market is languishing while other home markets in the San Francisco Bay area are rebounding.
"There are some communities coming out of this crisis," Falik said. "Richmond hasn't."
Kevin Whelan of the Home Defenders League, a group that is also working with Richmond on the plan, says other US cities, including Newark, New Jersey, Seattle and Nevada's North Las Vegas, are watching Richmond's effort closely.
"Cities and communities all across the country have been looking for solutions for deeply distressed and underwater loans for some time," Whelan said.
Five years after the 2008 financial crisis, which was triggered by a collapse of the housing market, one in five US mortgages is still underwater.
Out of 50 million US homeowners, 10.2 million are still underwater, according to the National Association of Realtors.
In California alone, 2 million homeowners are underwater. Another 500,000 are delinquent on their mortgage payments, according to figures from ForeclosureRadar.com.
McLaughlin said Richmond expects responses to its letters no later than Aug. 13 and that the Richmond city council will by September be in a position to begin with its program.
Doris Ducre said she hopes the program will help her reduce the principal on her home loan. She estimated the value of her four-bedroom home at US$170,000 - well below the US$300,000 it cost her.
"Any type of principal reduction would be great for me," said Ducre, who has 15 years to go on her 30 year mortgage.