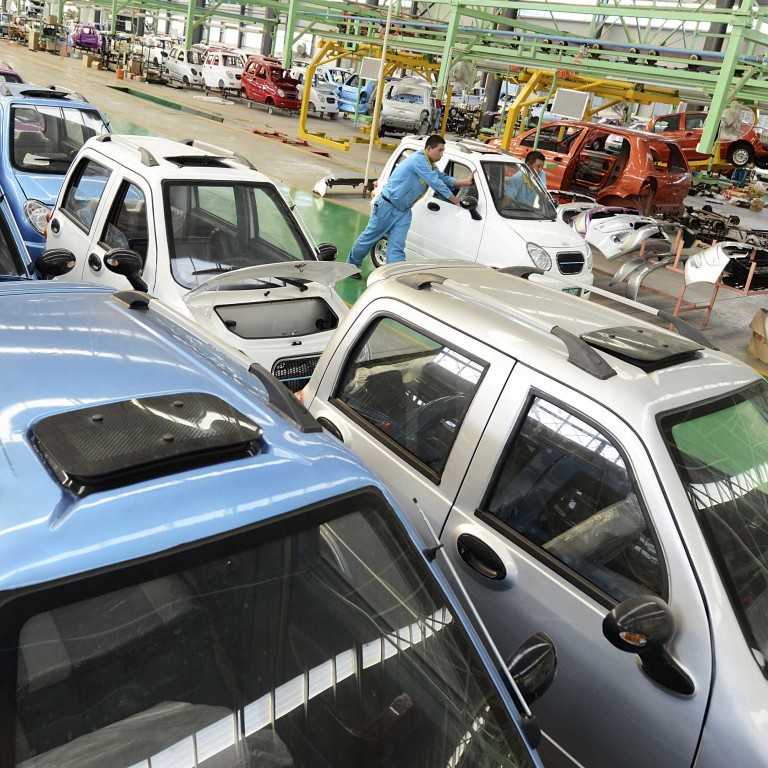 Update

|
Small firms lag as official China PMI edges up
Gauge of manufacturing activity for September barely rises to 51.1 from 51 in August
China's manufacturing growth edged up only slightly in September, official data showed on Tuesday, with small firms struggling in the face of overcapacity and weak demand, adding to concerns a nascent economic recovery may be foundering.
The official purchasing managers' index (PMI) rose to 51.1 last month from August's 51, falling short of expectations in a Reuters poll for a rise to 51.5.
Chinese factories have sent mixed signals on the extent of their latest rebound. A separate manufacturing PMI reading issued by HSBC on Monday showed manufacturing grew less than expected last month on soft domestic demand.
"Although overall manufacturing is stable, development is not balanced," said Zhao Qinghe, senior statistician at the National Bureau of Statistics, in a comment accompanying the official PMI.
"The trend towards improvement for large and medium companies is consolidating, but small companies face difficulties," he said, noting overcapacity and weak demand.
The official PMI is more weighted towards larger, state-owned companies than the HSBC version.
The data showed the sub-index for small firms at 48.4, down from 48.8 the previous month, while that for large companies rose to 52.1 from 51.8.
The overall new orders sub-index rose to 52.8 from the previous month's 52.4, with export orders at 50.7 from 50.2.
Analysts have warned that China's economic rebound could be short-lived owing to its feeble foundation and the government's promise to avoid knee-jerk policy action that lifts growth in the short run but hurts the economy in the long run.
"The question is how sustainable is the recovery," said Haibin Zhu, chief China economist for JPMorgan in Hong Kong.
"We are still cautious; we see the recovery peaking in Q3 and slowing in Q4 on a sequential basis."
To shore up activity, China's government has loosened policy at the margins by accelerating infrastructure investment, sustaining spending in public housing, and cutting taxes for small firms.
This is unlike 2009, when the government launched a 4 trillion yuan (HK$5 trillion) stimulus package that rescued China from the depths of the 2008 global financial crisis but saddled its economy with debt problems that remain unresolved today.
Beijing has set a 7.5 per cent growth target for the economy this year, a goal officials say would be met but which would still be the slackest pace of expansion in 23 years.
"Our ANZ China Commodity Index (CCI) also witnessed a significant pullback in the past two week, led by energy and bulk products, indicating that the demand for commodities has softened somewhat," ANZ economists wrote in a research note.
"Furthermore, we have not seen significant restocking activities in China while the economic momentum accelerated in the past two months," they said, while maintaining their forecast that the economy will expand by 7.6 per cent this year.
Monday's final HSBC PMI edged up to 50.2 from August's 50.1, hitting a five-month high and showing slight growth, but was still a let-down for investors, as it was below last week's flash reading of 51.2.
The HSBC survey cited weak domestic orders as being behind the cooldown and also showed factories cut jobs for the sixth consecutive month in September.