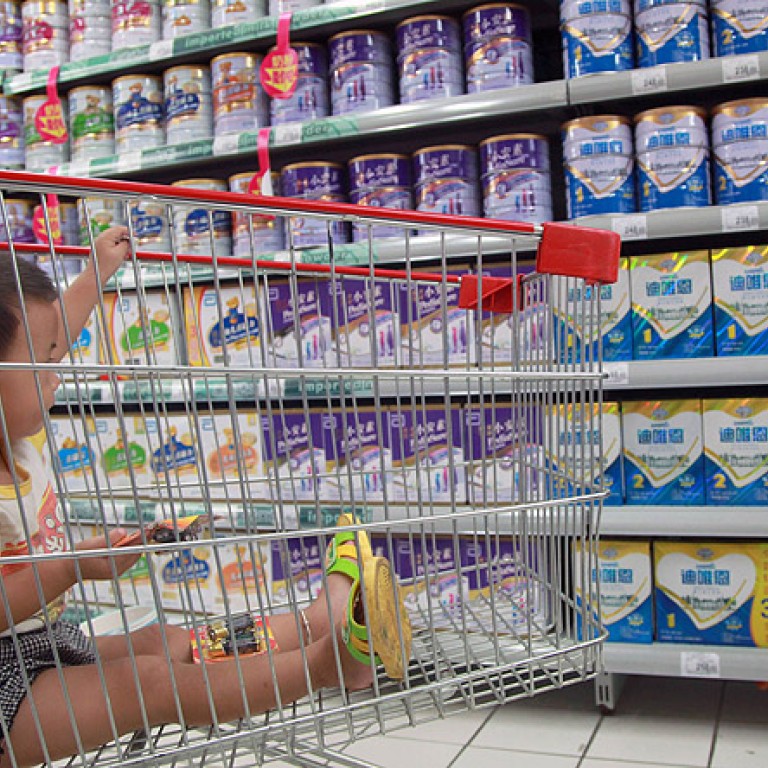 New Zealand's exports to China soar 45 per cent on demand for dairy
An insatiable appetite for foreign milk powder in the mainland boosted New Zealand's exports to China by a massive US$5.6 billion in 2013
New Zealand's exports to China rose 45 per cent last year thanks to soaring demand for milk powder.
Figures released on Friday by Statistics New Zealand show that China surpassed Australia for the first time on an annual basis as New Zealand's top export market.
In 2013, China imported US$8.1 billion worth of New Zealand goods, up from US$5.6 billion the previous year. About 40 per cent of those imports were of milk powder.
Meanwhile, New Zealand's exports to Australia were down 8 per cent at US$7.5 billion and exports to the US were down 4 per cent at US$3.3 billion.
New Zealand posted a slim trade deficit for the year after exporting a total US$39.4 billion worth of goods and importing US$39.5 billion.