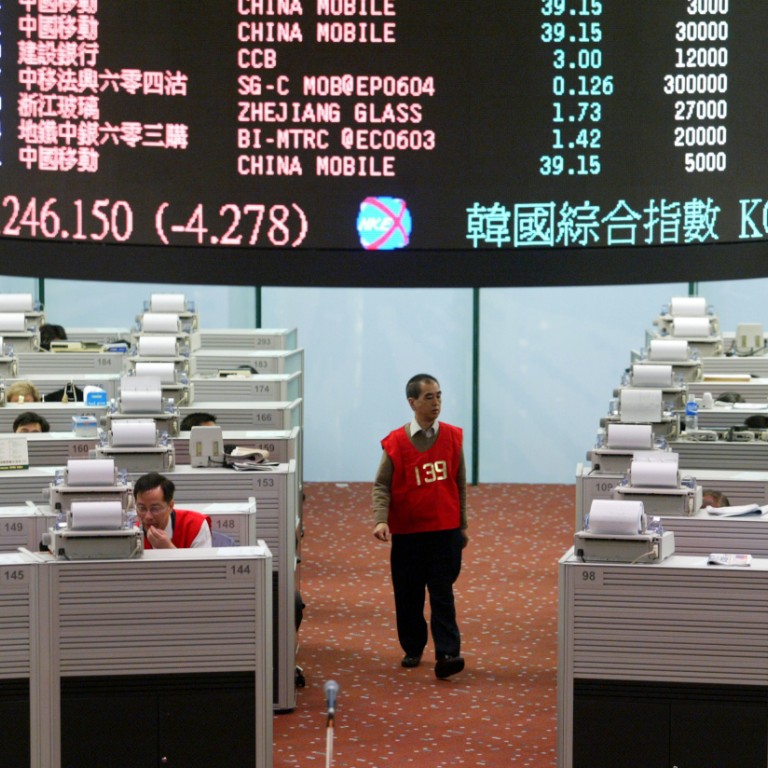 Opinion
White Collar
by Enoch Yiu
White Collar
by Enoch Yiu
Trading rules a problem for Shanghai-Hong Kong connect scheme
More internationally friendly regulations will help make mainland market more attractive
The Shanghai-Hong Kong stock through train, although slightly delayed, finally departed the station yesterday.
A significant point in the scheme is that many overseas individuals and fund houses are now able to access the mainland market through Hong Kong under this plan.
in the past few months has received letters from readers around the world asking about the scheme, particularly the launch date and details of its operations.
This shows the scheme has good marketing appeal to the world and has prompted investors to pay attention to the Shanghai stock market.
This would be an important step for the city to turn into an international financial centre in 2020 as the government envisioned.
But many issues still exist to discourage international investors from entering the mainland market because many trading and settlement rules in the country are different from those overseas.
One issue is the 30 per cent foreign ownership limit to ban total foreign ownership of a mainland company.
Under the stock through train scheme, if foreign investors buy shares of a mainland firm and exceed the 30 per cent foreign ownership threshold as a result, the stock exchange will appoint brokers to forcibly sell for the last foreign investor buying the stock within the next five business days to bring foreign ownership below the threshold.
The Shanghai Stock Exchange will publish a notice on its website when foreign shareholding of a stock hits 26 per cent. Overseas fund houses and investors will thus need to monitor it. Otherwise, they may be forced to sell out their stocks and suffer a loss if the market is falling.
The mainland's settlement rule is also ridiculous as it requires investors who want to sell their shares to have their holdings placed at the clearing house the day before or no later than 7.45am before the sale.
This is different from Hong Kong where people can settle two days after the trade is made.
Big stock-trading houses complain that the settlement rule on the mainland could expose their investment strategy.
This settlement rule means investors could not do day trades, which is popular among Hong Kong investors as many like to buy in the morning and sell in the afternoon.
Day trades actually add turnover and liquidity to the market.
For the mainland to open up its market to the international world and for the Shanghai stock market to become more attractive, Beijing should make its rules more internationally friendly.
This article appeared in the South China Morning Post print edition as: Trading rules put off foreign investors in through train