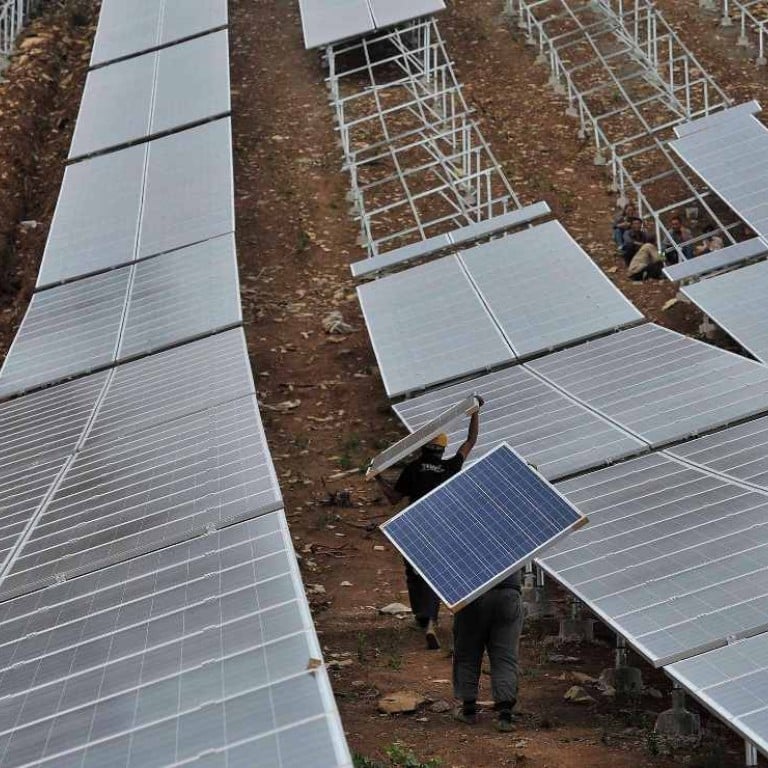 Chinese solar producers no threat to US, trade panel told
Mainland and Taiwan products do not compete with US-made goods, foreign producers say
Solar products from the mainland and Taiwan do not compete with US-made goods, foreign producers told the US International Trade Commission, as they seek to avert import duties.
The US arm of German solar manufacturer SolarWorld complained that mainland solar producers were able to sidestep duties imposed in 2012 by sourcing cells used in solar panels from Taiwan, and the US Department of Commerce has set preliminary duties on products from both markets.
"Chinese and Taiwanese imports have taken over the US market at precisely the time when US producers should have recovered and thrived. Instead, the US industry is again fighting for its survival," said Solar World counsel Tim Brightbill.
Several US solar firms on Monday told the ITC, which must rule on whether the imports hurt local producers, that they relied on imported cells because US-made alternatives did not meet the right specifications.
"US suppliers cannot supply the high-efficiency cells and high wattage modules that we use for our projects. For this reason, in our experience, the US solar products are not interchangeable with the solar products we import," said Polly Shaw, vice-president of government affairs at solar technology firm SunEdison.
Austin Chiu, general counsel for Taiwan's Neo Solar Power, also representing the Taiwan Photovoltaic Industry Association, said Taiwanese cells helped US module assemblers.
"They must rely on Taiwan cells because they cannot get the cells they need from SolarWorld or Suniva," Chiu said, referring to the US cell producers.
Ardes Johnson, SolarWorld's vice-president of sales, said the preliminary duties had stemmed a price "freefall" but many foreign producers had specifically told customers that they would drop prices again if duties were not confirmed by the ITC and the commerce department. "SolarWorld has increased its sales in recent months, with the trade duties in place," he said.
Gary Shaver, president of solar module producer Silicon Energy, said he shared SolarWorld's concerns about a rush of subsidised imports depressing prices.
The commerce department is due to make its final decision by December 15 and the ITC by January 29.
This article appeared in the South China Morning Post print edition as: Chinese solar firms no threat, US hearing told