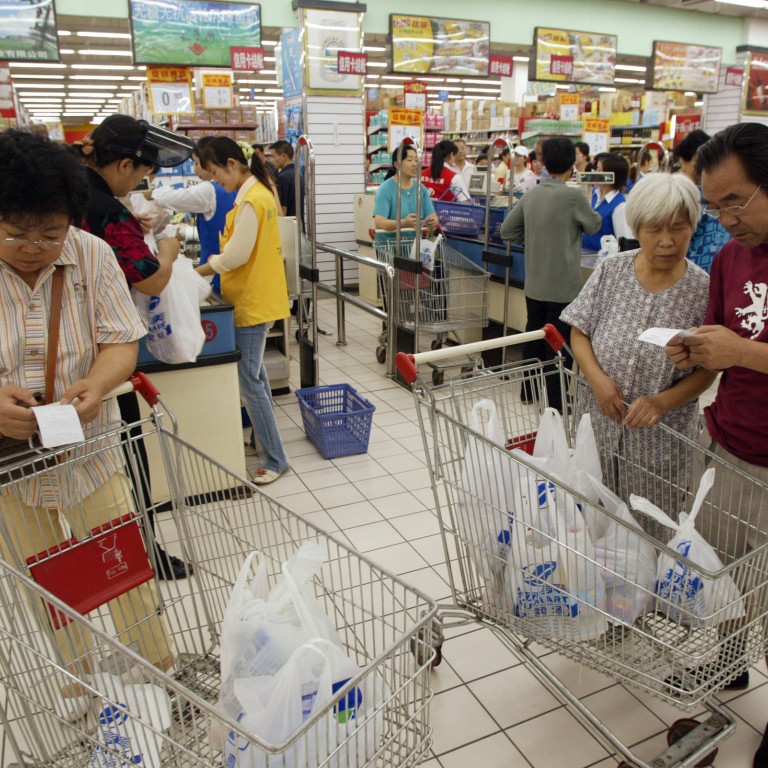 Calls grow for Beijing to ease price controls
Reforms on energy and resources prices should top the leadership's priority this year as deflationary pressures grow, says economist
Fresh confirmation of persistent deflationary pressures on the mainland, with a consumer price gauge stuck near a five-year low, has prompted calls for further action to ease government price controls on energy and other key industrial inputs.
Perhaps even more telling than stubbornly low consumer prices, a slide in producer prices has extended to 34 months. The entrenched factory-gate deflation might warrant a policy response of similar resolve to the leadership's battle against corruption.
"It's the most urgent task and now is probably the best time for China to reform resources prices when the producer price index slumps," Liu Ligang, the head of Greater China economics at ANZ Bank, told the .
The leadership's priority had largely been the fight against corruption in the past year, Liu said. But now was also the time to push forward reforms on government-regulated water, utility and energy prices, he added.
Mainland inflation last month nudged up to 1.5 per cent after easing to a five-year low of 1.4 per cent in November, the National Bureau of Statistics said yesterday, a result that was aided by seasonal factors, slumping oil prices and a low comparison base. The full-year consumer price index rose 2 per cent, still sharply below the annual target of 3.5 per cent.
A further decline in producer prices highlights overcapacity in the manufacturing and property sectors. The index slid 3.3 per cent in December from a year ago, the steepest monthly drop last year, after a 2.7 per cent fall in November. Producer price deflation took hold in March 2012.
Weak prices have exacerbated firms' financing costs, prompting the central bank to cut interest rates for the first time in two years in November.
In a statement posted yesterday, the People's Bank of China pledged to further trim borrowing costs this year while maintaining steady and appropriate credit and money growth. It also said it planned to set up a deposit insurance system this year, while suggesting a positive approach towards internet finance, saying it would "promote innovation and regulated development" in the industry.
As part of Beijing's anti-corruption drive, at least five officials at the National Development and Reform Commission's department in charge of price policies were investigated last year.
In a sign that the delayed price reform may accelerate this year, the commission released a document on Monday for the liberalisation of tobacco leaf prices, fees charged at ports and some prices related to rail transport and civil aviation.
The , a newspaper under Xinhua, reported this week that guidelines on deepening reforms in the power industry were passed "in principle" at a State Council meeting.
On the surface, falling prices may benefit shoppers. But deflation expectations, if they persist, would hurt the corporate sector by discouraging companies to expand production.
Bank of America Merrill Lynch strategists wrote in a report this week that the fight against deflation might be more arduous than the last round of price weakness from the late 1990s to early 2002 caused by the Asian financial crisis and some domestic reform programmes. The mainland then took about six years to pull its economy decisively out of the deflation trap.
This article appeared in the South China Morning Post print edition as: Calls grow for Beijing to ease price controls