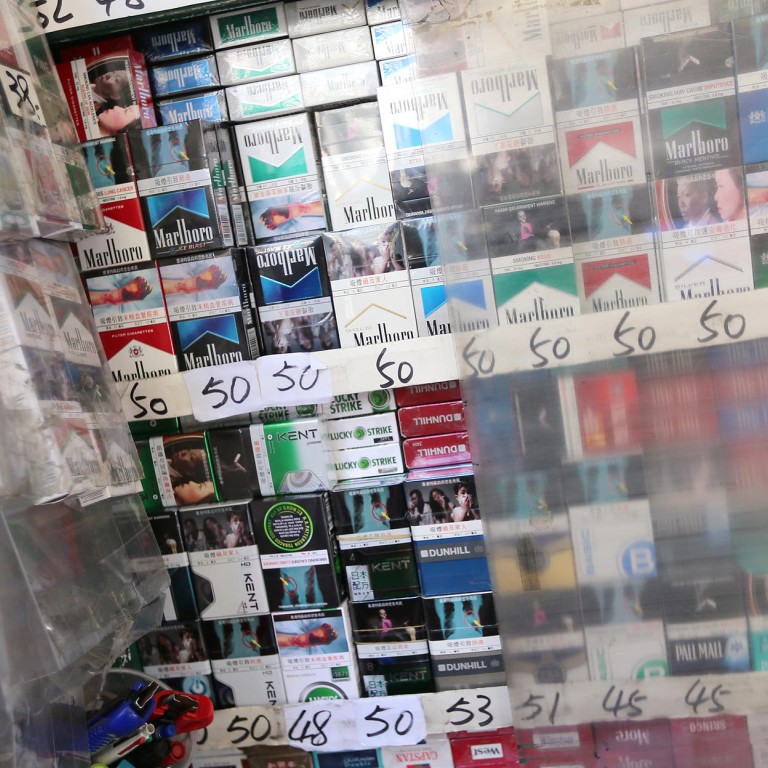 Time for Hong Kong to introduce plain packaging for cigarettes
Plain packaging for cigarettes has been introduced in Australia, is likely to occur in France and is being mooted in Britain. So far the Hong Kong government has shown little interest in it. Interestingly, studies have shown that the measure in Australia has coincided with the country's biggest fall in smoking rates in decades with the daily smoking rate falling by 15 per cent between 2010 and December 2013.
Nor did any of the tobacco industry's dire predictions come true. Tobacco manufacturers fought hard to prevent the policy becoming law, claiming that plain packs would lead to a boom for black market sales of potentially harmful illicit cigarettes, and would also harm small retailers.
Hong Kong, "Asia's World City" as the government likes to brand it, has so far shown little in the way of "world city" thinking on this and has been content to sit on its hands. Calling yourself a "world city" is supposed to mean more than having a fancy logo on your letterhead.
The implication is that the city governance is forward looking, proactive, looking to act smart, being ahead of the curve, setting the benchmark and so on. Is it so hard to introduce plain packaging in what should be a continuing proactive campaign against what is one of the world's most virulent public health menaces?
We were almost overwhelmed by nostalgia after reading a piece about Robert Law in the June 2001 edition of magazine. Law's claim to fame, it will be recalled, was to be the last official to knock back an Environmental Impact Assessment and to decline an Environmental Permit for a government infrastructure project. The project, the Kowloon-Canton Railway's Lok Ma Chau Spur line, was vetoed in 2000 on the grounds that it would have done, "irreparable damage to one of Hong Kong's last wildlife preserves".
The Bloomberg piece noted that it was "the first infrastructure project to be halted for environmental reasons". Unbeknown to the writer, it will probably be the last. Law also had the distinction of being the last Director of Environmental Protection. Previously the department was jointly headed by a permanent secretary who was a career civil servant, and the director who was an environmental scientist.
Not wishing to go through the inconvenience again of having an EIA knocked back, the government rather sneakily combined the post of permanent secretary and director in 2006 and, hey presto, no more embarrassing EIA reversals. The penultimate sentence of the piece reads, "Next on the agenda: curbing air pollution that drifts in from the mainland, and improving solid-waste disposal and sewage treatment."
Ah yes, 14 years later the mission remains unaccomplished. What happened - time stood still?
Qantas passengers who like to dress down when they fly will have to think twice about their choice of clothing if they want to use the airline's lounge in future.
Qantas is clamping down on poorly dressed passengers at its airport lounges, with the airline announcing it will be more rigorous in enforcing "minimum smart casual dress guidelines" at Qantas Club and Qantas Business Lounges.
From April 1, travellers visiting Qantas lounges at Sydney, Melbourne, Brisbane, Canberra, Perth and Adelaide airports will need to ensure they are suitably attired or risk being turned away at the front desk, according to
"The dress guidelines for our lounges are the same as most restaurants and clubs," the Qantas spokesperson said.
This article appeared in the South China Morning Post print edition as: Time for Hong Kong to introduce plain packaging for cigarettes